The Feed
Stories of Feeding God's Children Hungry in Body & Spirit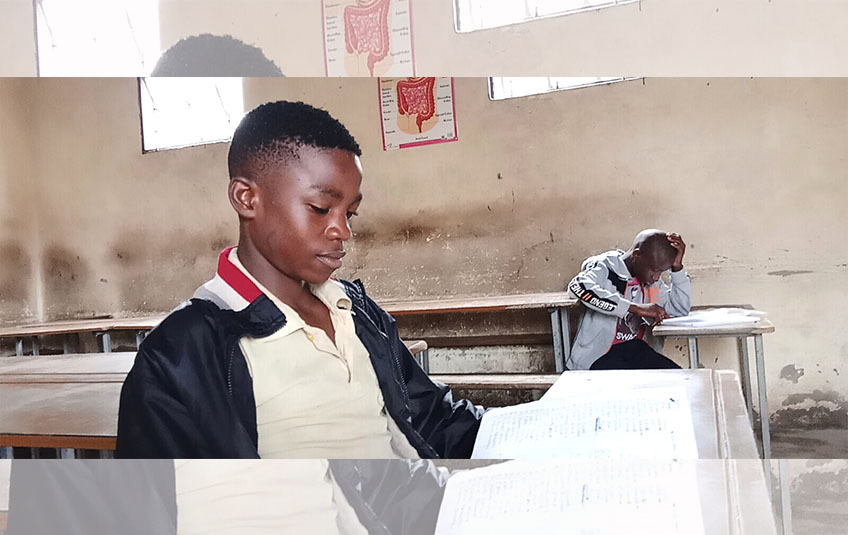 Food fuels education – and dreams
"For I know the plans I have for you," declares the Lord, "plans to prosper you and not to harm you, plans to give you hope and a future." – Jeremiah 29:11
January 24 is International Education Day. Declared by the United Nations, this day occurs in the wake of the COVID-19 pandemic that led to a global learning disruption of unprecedented scale and severity. School closures and interruptions of other learning programs has affected the lives of 1.6 billion students in over 190 countries.
Chiwala wants to be a doctor when he grows up so he can help his neighbors and others who lack access to medical treatment due to poverty.
"With an education, I can save lives," he said.
Chiwala was headed for a lifetime of health and economic struggles as a child growing up in material poverty in Zambia.
But because of your generosity, Feed My Starving Children food partner World Help was able to step in. Now, Chiwala has a reliable source of food the food. He's excelling in school and dreaming about his future.
A 'lifeline'
Millions of children receive a meal at school every day in developing and developed countries. With many children out of school due to the COVID-19 crisis, meals have become an even greater lifeline.
Our partners, like World Help, have continued providing lifesaving meals even while most classes are cancelled.
But they couldn't do it without you.
When you fund and pack lifesaving meals, you are empowering children like Chiwala.
Benefits of school meals
• Increase attention and concentration
• Produce gains in cognitive function and learning
• Reduce absenteeism
• Increase the duration of schooling
• Improve educational outcomes (performance, dropout and repetition)
• Alleviate micro-nutrient deficiencies
• Promote community participation
(World Bank)
Photo provided by ACE, a partner of World Help.
Donate Now
Donate by credit card, bank account or digital wallet.
Subscribe to The Feed
A couple times a month, we'll send stories of hope to your inbox.