The Feed
Stories of Feeding God's Children Hungry in Body & Spirit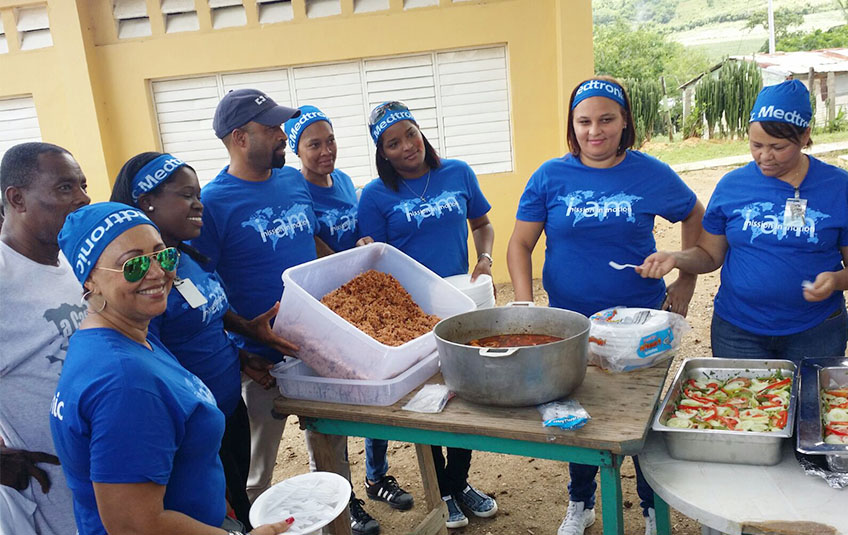 Medtronic: From Minnesota to the D.R.
Medtronic's partnership with Feed My Starving Children goes back several years, but this summer they're connecting employees and communities in a whole new way.

Employees in the Twin Cities filled multiple packing sessions to pack thousands of meals this summer. So far, they have packed enough meals to feed 378 kids in the Dominican Republic, Haiti and Uganda every day for an entire year!

Meanwhile, Medtronic employees based in the Dominican Republic distributed FMSC meals in Batey [buh-TAY] 106, a small community of people who work in the fields.

Between the local corporate end and the D.R. end, Medtronic also gave $10,000 to FMSC! That doesn't even take into account donations from individual employees — whose donations Medtronic matches.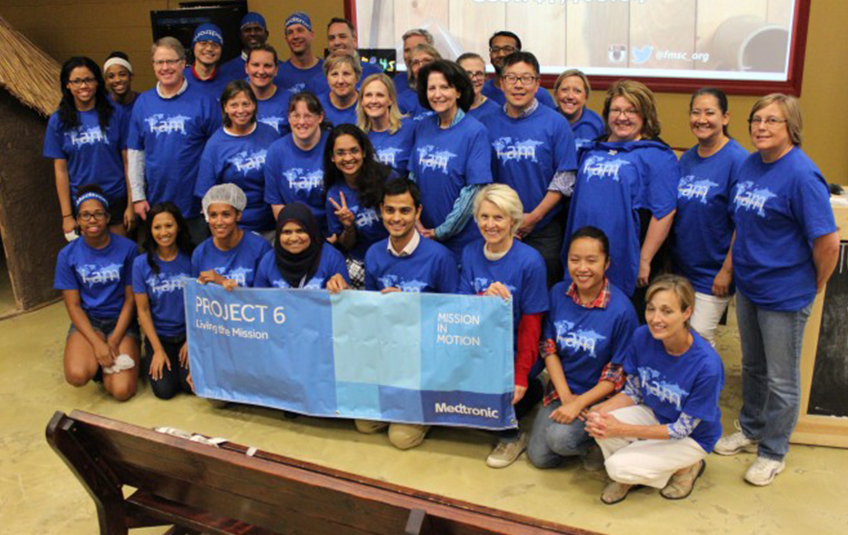 The sixth tenet of the Medtronic Mission is to maintain good citizenship as a company, said Noi Keothammakhoun of the Medtronic Foundation, the main channel for the company's giving.
"It's all about making the global connection and showing collective impact," Noi said.
Demonstrating the sixth tenet of this mission, employees unite efforts to make positive impact in their communities around the world.
Each June, the company launches Project 6, an employee engagement program of the Medtronic Foundation that celebrates the impact of philanthropy and kicks off each new fiscal year of employee volunteerism at the company.
'It Tugged at My Heart Strings'
And those connections aren't just talk. One Medtronic employee named Grace Silverio-Jones drove seven hours from Kansas City to pack meals.
She had not heard of FMSC before, but while perusing her company's site for a volunteer opportunity this summer, saw the relationship between FMSC, Medtronic and the Dominican Republic.
Grace's dad was from the Dominican Republic and she still has family there. She instantly knew that this was the volunteer opportunity for her.
"It tugged at my heart strings a little bit," she said of learning about the Dominican Republic connection.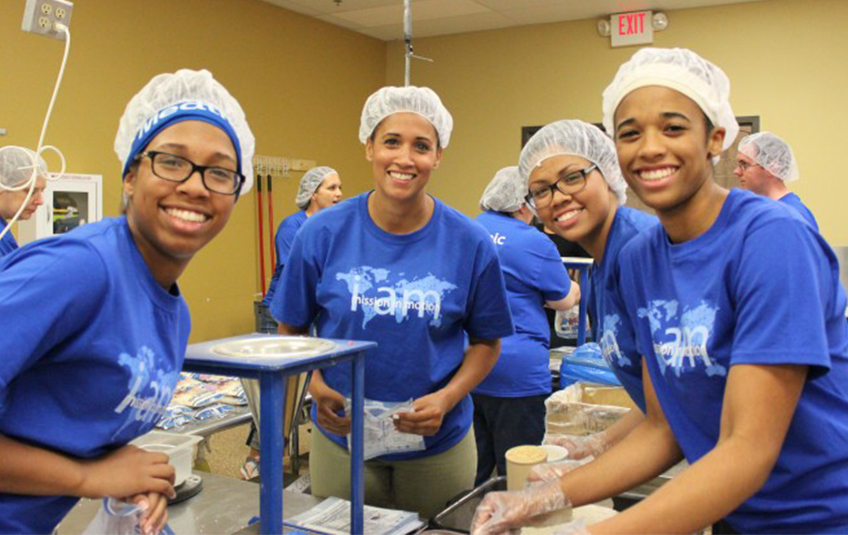 She packed up her three teenage daughters and they drove to Coon Rapids, Minn. and stayed for back-to-back packing sessions.
The family had more fun than they expected and were struck by the numbers at the end of the session.
The first session they were in packed enough meals to feed 92 kids for an entire year!
The impact…that was huge," she said. "I'm already proud to work for Medtronic, but this makes me more proud."
What Exactly is Batey 106?
Bateys are small communities of mostly Haitian immigrants working in the sugarcane fields of the Dominican Republic.
Batey 106 is a small community of about 500 residents in the eastern region of the country. It's one of 400 plus Batey communities.
Historically, people living in Bateys face critical challenges related to health, education, social issues and employment, partly because of their immigration status in the country.
In December 2015, a Project Based Food Assistance program was launched in Batey 106 where FMSC food and other livelihood initiatives serve as platforms to empower the people in this community.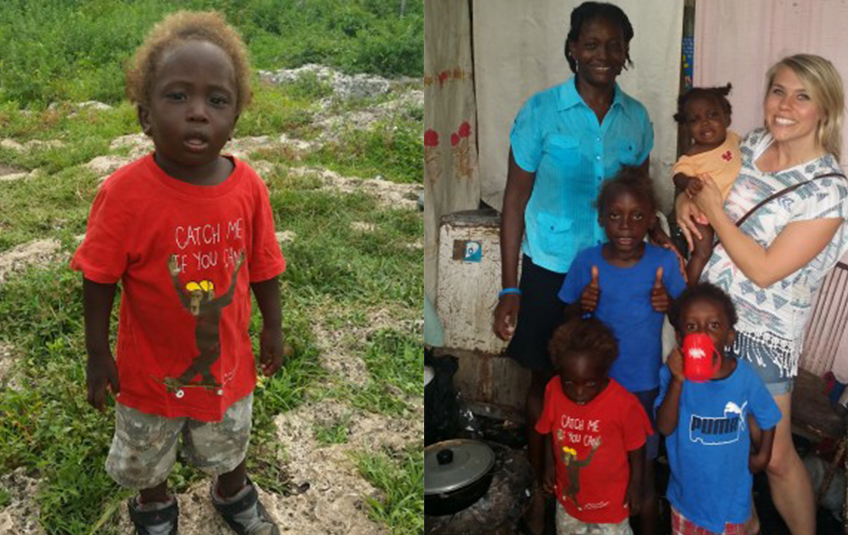 The project uses FMSC food as a platform to get the people from A to B, Junior Obrand, regional program coordinator for the Caribbean, told the Medtronic crowd.

"When we say, 'Food is hope' that's not just a slogan," he said. "We're using the food to get the people to rise up."

Medtronic's commitment to the Dominican Republic is providing HOPE for the people of Batey 106.

"It's God connecting the dots and it's a very cool thing," Junior said.

Editor's note: Medtronic plc, headquartered in Dublin, Ireland, is among the world's largest medical technology, services and solutions companies – alleviating pain, restoring health and extending life for millions of people around the world. The Medtronic Foundation focuses on supporting health and health access initiatives in communities where Medtronic employees live and give.

Thank you Medtronic!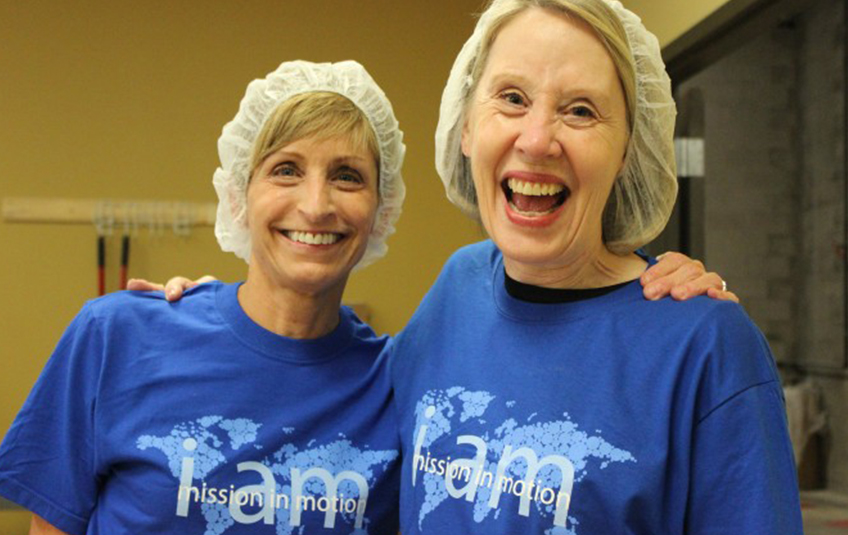 Subscribe to The Feed
A couple times a month, we'll send stories of hope to your inbox.
Related Items