The Feed
Stories of Feeding God's Children Hungry in Body & Spirit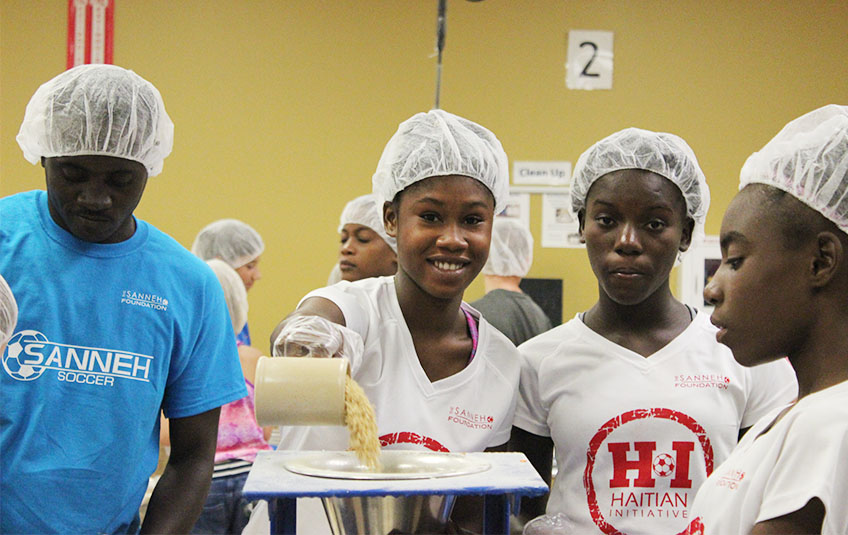 The Haitian Initiative: More Than Soccer
Marie Love Jean's face lights up when you ask her what she wants to be when she grows up. The 15-year-old from Haiti wants to be an accountant. A smile spreads across her face when she talks about how much she loves math.

She wants to stay involved with the Haitian Initiative, the program that runs her soccer team, currently in Minnesota competing in theSchwan's USA Cup.

They packed meals at the Feed My Starving Children headquarters during their two-week stay.

The visit was made possible through The Sanneh Foundation and a grant from the U.S. State Department.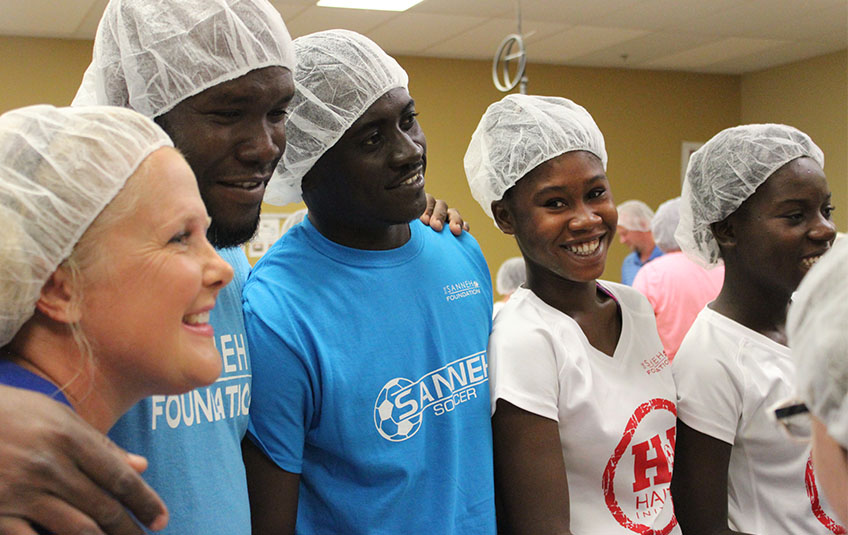 The 15 girls and 15 soccer coaches in the packing session are all from Cite Soleil, a dangerous and impoverished part of Haiti full of makeshift homes with no running water. The city is plagued by gangs and malnutrition.
"Of course. Yes, I'm afraid. My house is not so strong," Marie said about her daily life.

She has four brothers and one sister. Before the program, she did not eat every day.

But four years ago she joined the Haitian Initiative, which works with FMSC partner Healing Haiti, where she plays soccer and eats a MannaPack meal daily.

The program feeds and coaches 400 kids just like Marie, six days a week.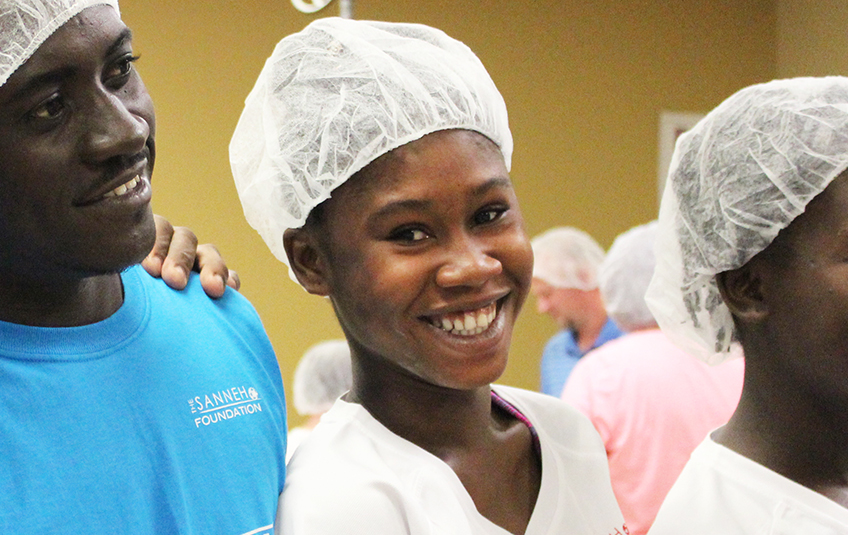 "It keeps them healthy and their bodies alive," said program manager Makenzy Francois. "If we didn't have this food, we couldn't have 400 kids."

In the four years he's run the program, he says he's seen the children grow.

MannaPack Rice is one of the most popular foods in Haiti, he said. "It saves many children and even adults."

Soccer and school — and the meals that fuel them — give Marie opportunities, she said.

And now packing them?

"It's very special," she said. "I never knew that's where they make them."

The group was part of 112 total volunteers who packed 159 boxes of food. That means 34,344 meals were made and 94 kids fed for a year!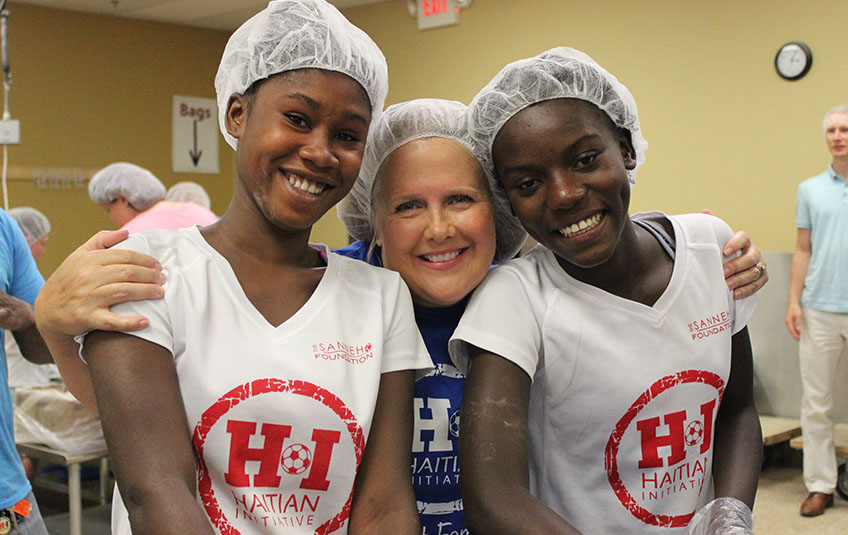 Related Items