From Illinois to Tanzania
Stories of Feeding God's Children Hungry in Body & Spirit
Related Items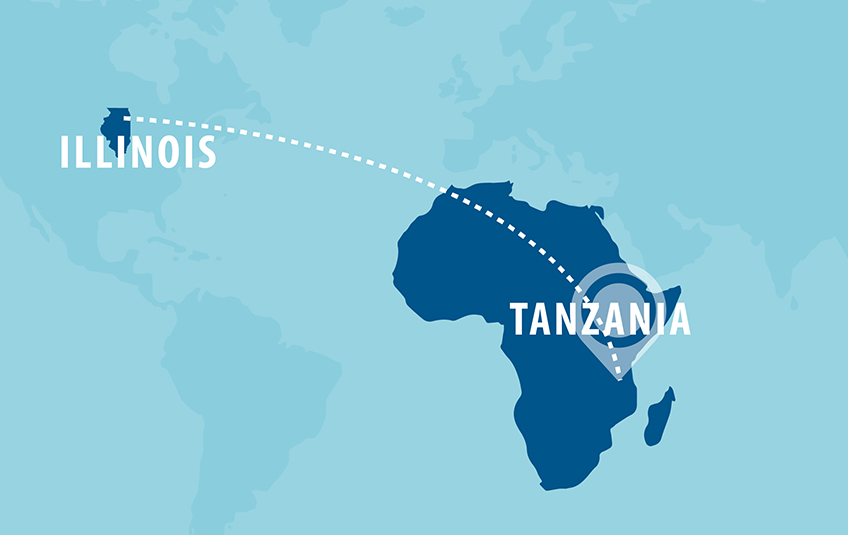 From Illinois to Tanzania
"Many, Lord my God, are the wonders you have done, the things you planned for us. None can compare with you; were I to speak and tell of your deeds, they would be too many to declare." –Psalm 40:5

Rich Rosenberg's is a story that winds through Illinois and Tanzania and back again with thousands of shoes and boxes of MannaPack Rice.™

He started Soles for Africa about 10 years ago. The organizations collects used shoes and soccer balls to distribute to children in Africa, Haiti, Dominican Republic and the United States. He's provided almost 25,000 pairs of shoes to children in need over the years.

He ended up packing meals at our Schaumburg, Illinois location for his granddaughter's birthday this past winter. She was turning nine and her mother organized for her Girl Scout Troop to pack for the occasion.

After the packing session, he looked up Feed My Starving Children to learn more, and that's when the connections began:

"So now I'm back home and we have done those things and I have this warm, fuzzy in my heart for FMSC, and I'm looking online on your website and I see the SAME school we ship our shoes to," he said.
Several months passed when Rich and his daughter were loading containers with shoes, tennis balls and desks, when all of a sudden they started seeing cases of FMSC food also getting packed.
"And I had a moment — oh my goodness gracious. It's still those same wonderful boxes of high value, high protein foods."
They sealed the containers and sent the supplies across the ocean to the port city in Tanzania.
From Rich:
"So we wait and we wait for the containers to get to the school and finally they arrive and these two trucks cross over the desert area. As they come in about eight miles to the school, the dust that they throw up in the sky is amazing.
I thought, 'Well this must be trucks of stuff coming.' So the village starts to get excited. Hundreds of people come to the school to celebrate the arrival of the shoes, food and desks.
Prayers are said and thank yous are given and we open the truck and right there at the back is all of the marvelous food from Feed My Starving Children.
We actually got to eat some of that. Everybody had a tin plate and loaded it with good nourishing food and ate as a community."
Thank you for sharing your incredible story, Rich! We love seeing the connections that God orchestrates.
Subscribe to The Feed
We'll periodically send stories of hope to your inbox.