Haitian Clay Mug: How It's Made
Stories of Feeding God's Children Hungry in Body & Spirit
More stories of hope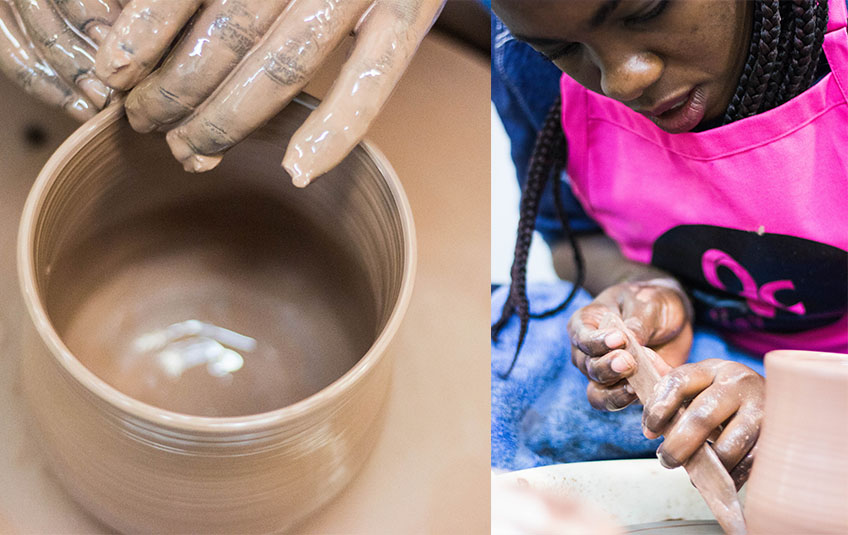 Haitian Clay Mug: How It's Made
In Haiti, Feed My Starving Children works with 30 direct food partners who, last year, delivered over 78 million FMSC meals to schools, orphanages, and clinics throughout Haiti.

In desperate times, extremely poor families in Haiti will mix clay from the ground with water, oil and salt to create a clay "cookie". These clay cookies are eaten by adults and children in order to fill their stomachs when food is not available.

By transforming the same clay into these beautiful mugs, artisans from Port-Au-Prince, Haiti are able to sculpt their way out of poverty and support their families!

These artisans work at Papillon Enterprise, a socially and ecologically conscious business with a mission of stimulating the Haitian economy by exporting and marketing Haitian artisan goods.

Their tagline is orphan prevention through job creation, and we are so honored to partner with them.

This week, we had the honor of one of these talented artisans coming to our headquarters in Minnesota!

Stephanie, who manages 40 artisans at Papillon Enterprise, stopped by Northern Clay Center to make mugs for our gala auction.

We were able to capture each step of how your favorite mug is made. She even joined us to pack meals for Haiti!
 You can support Stephanie and the other artisans at Papillon Enterprise by purchasing a mug today. Each mug also provides 56 meals!
How It's Made
Subscribe to The Feed
We'll periodically send stories of hope to your inbox.