The Feed
Stories of Feeding God's Children Hungry in Body & Spirit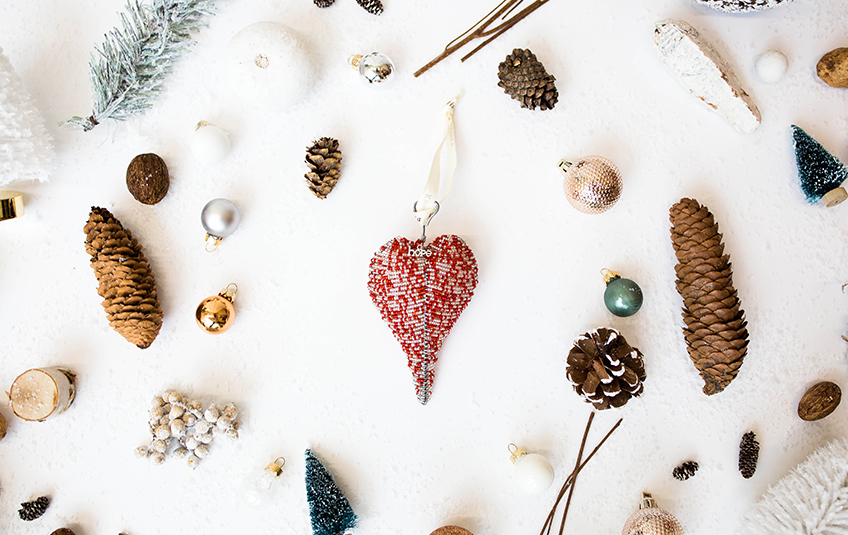 S'bonga and an Intricate Donation Ornament
"For I am sure of this very thing, that the one who began a good work in you will perfect it until the day of Christ Jesus." -- Philppians 1:6 
As one of seven children, Sibongaliphi, known as S'bonga, had to leave school in the fifth grade because his parents struggled to make ends meet.

He started helping his dad make sandals but low sales led him to join the Khutsula Artisans. The center, run by Feed My Starving Children partner Heart for Africa, provides the necessary skills and opportunities needed for Swazi men and women to provide for their families.

Today, S'bonga is a supervisor for the beading team that makes the beaded giraffe, zebra and elephants sold in FMSC's MarketPlace.

With his income, he helps his family pay for food and school fees for his siblings.

"Now I can feed my family," S'bonga said. "My life is good."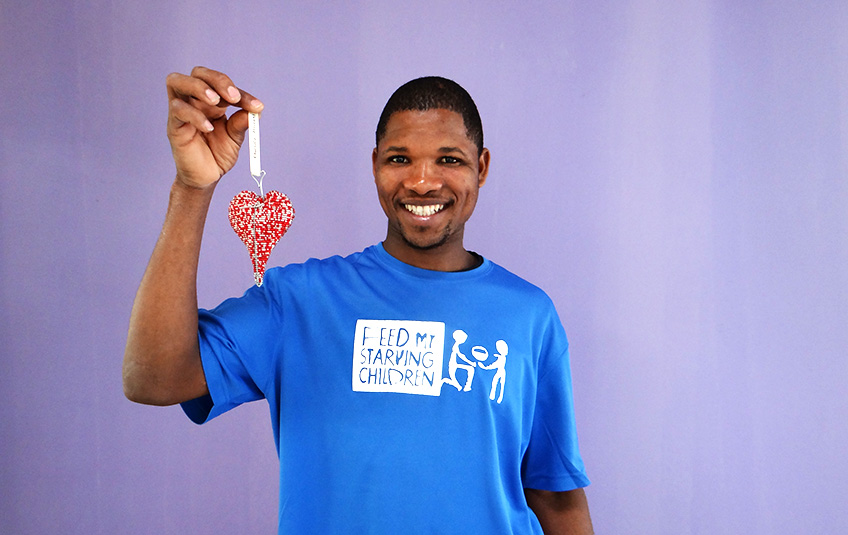 S'bonga was on a team that made this year's beautiful $80 Donation Ornament.

Each ornament involves a team of three artisans. One strings the beads, one creates the frame and one wraps the beads on the frame.

There are about 2,588 beads on each handmade, one-of-a-kind ornament, which we give to you as a "thank you" for your $80 donation this Christmas season.

The $80 donation you make will provide enough meals to feed a child for an entire year!
"Hope starts with food" is more than a tagline for us at Feed My Starving Children. We believe that food builds a solid foundation for communities to become strong and self-reliant. 

Providing nutritious FMSC meals to children and families who don't have a sustainable food source builds a solid foundation for entire communities to become healthy and self-sufficient.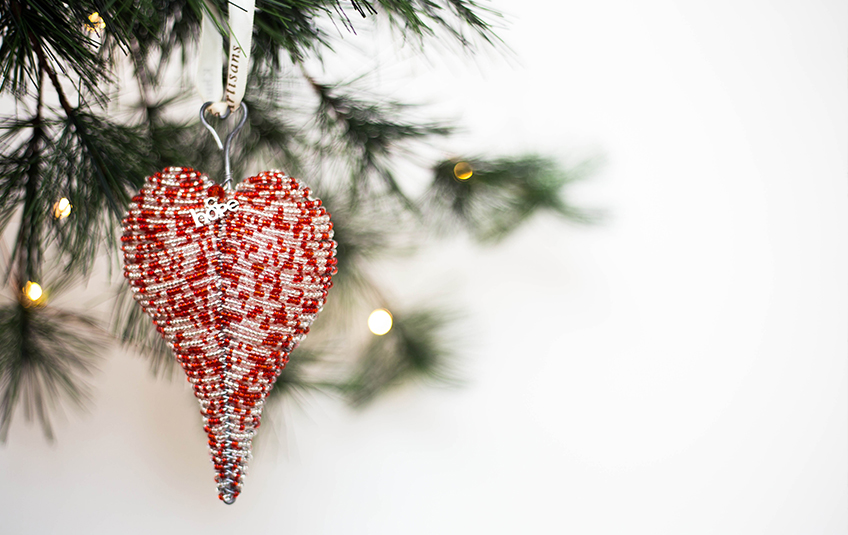 Reliable FMSC meals allow our partners to devote their resources to education, health care, ministry, agriculture and micro-business. Our ultimate goal is to create local food security so future generations can thrive.
Our MarketPlace is a beautiful example of this mission.
We established the MarketPlace to support self sufficiency and sustainability. For a fair wage, we purchase handmade goods from hardworking artisans in the communities that receive FMSC meals.
The items are then sold in our MarketPlace at FMSC packing sites, MobilePack events and online. MarketPlace purchases build communities and profits go back into our feeding programs.
In our 2016/2017 fiscal year, FMSC supported 1,951 artisans just like S'bonga. Sales from MarketPlace purchases provided 5,263,360 meals.
Support S'bonga today by making a donation for this beautiful, unique ornament.
Subscribe to The Feed
A couple times a month, we'll send stories of hope to your inbox.
Related Items