The Feed
Stories of Feeding God's Children Hungry in Body & Spirit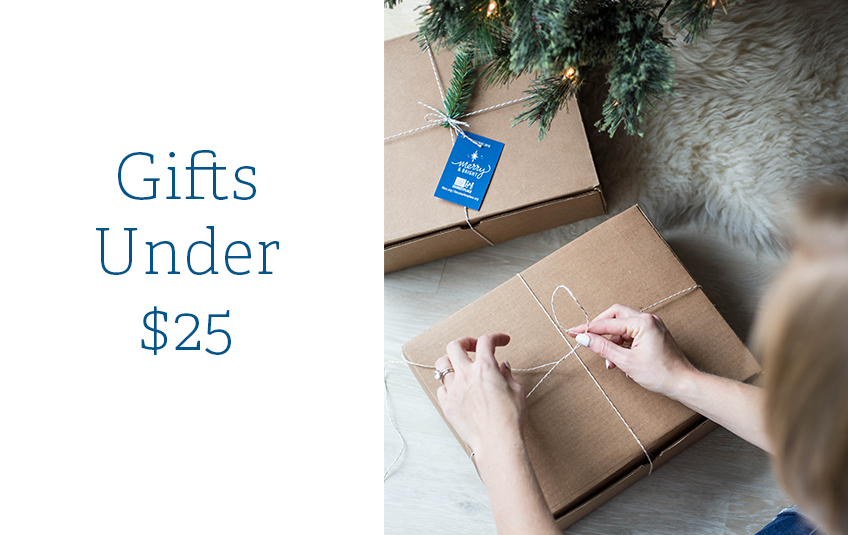 MarketPlace Christmas Collection: Gifts Under $25
Christmas is just around the corner, and the FMSC MarketPlace has lots of choices if you are still searching for that perfect gift or stocking stuffer.

Today we're bringing you our favorites at the MarketPlace that are all under $25.
Editor's note: if items are sold out, please check back! Inventory is added to the online store on a regular basis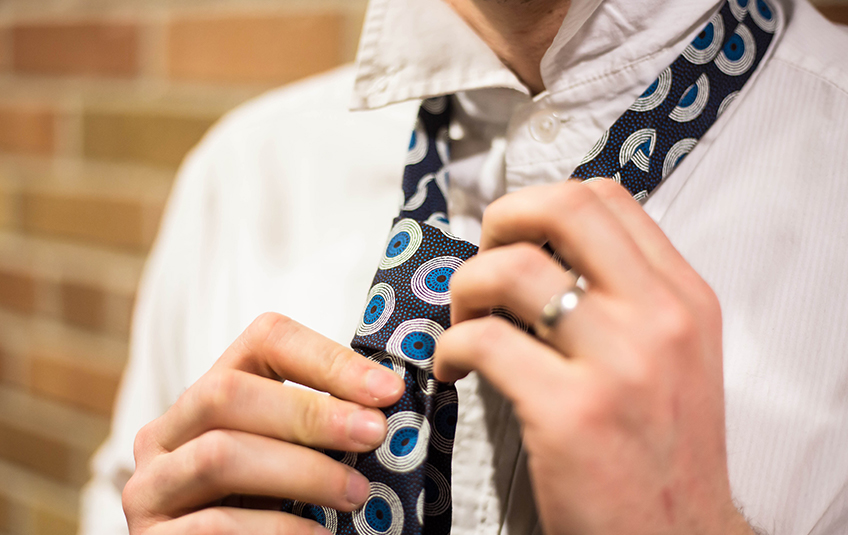 Let's be honest, dads, husbands, brothers and grandfathers can be hard to shop for! Welcome the season with a new necktie! In our opinion, the best tie collections have a little personality. These ties are a great way to bring a fun pattern into your closet.
These ties are hand-sewn by women in Swaziland. The purchase of one tie supports the livelihoods of these amazing women, as well as provides FMSC meals for children around the world.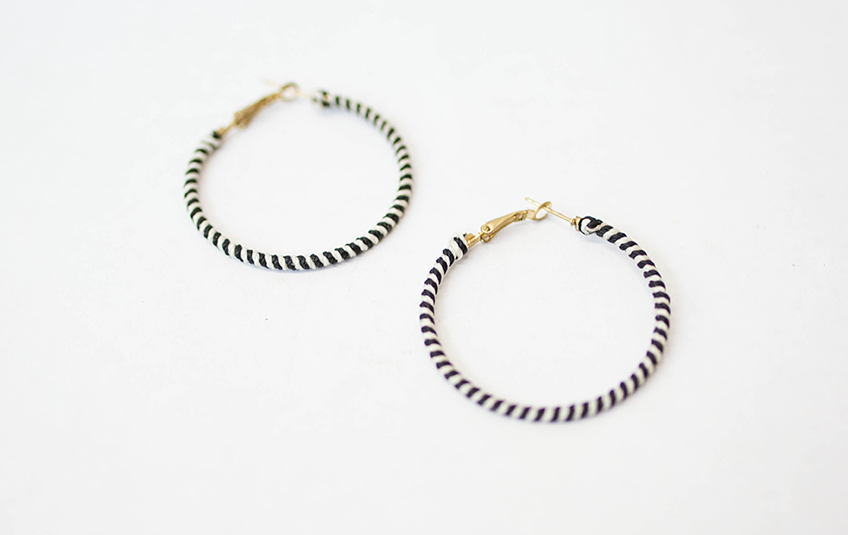 Meet the artisans who make this item
Each floating wire earring set has been handmade by one of the artisans at the Nica HOPE jewelry cooperative in Managua, Nicaragua.
Available in two styles, the earrings are made by attaching pearl shell stones to silver wire. These beautiful earrings can be worn with any outfit: casual or classy!
All different styles, all different sizes! FMSC apparel make perfect gifts for co-workers, siblings, cousins and more!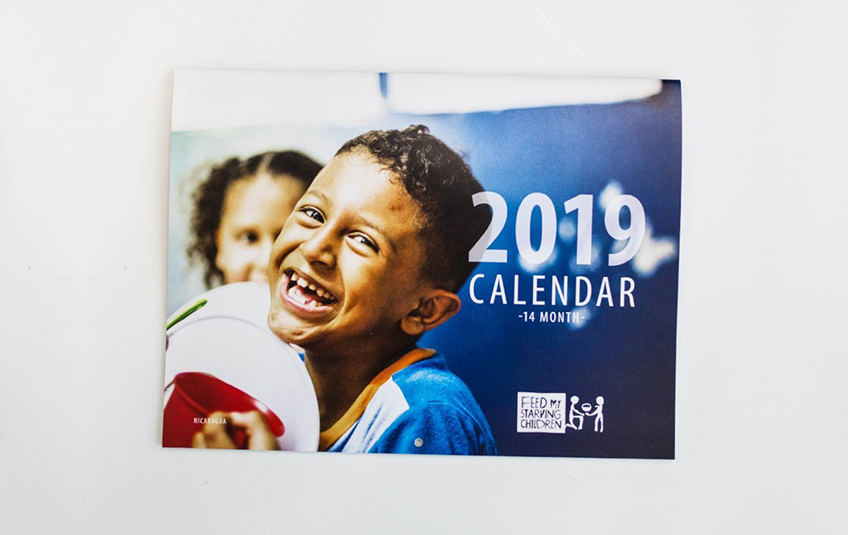 Remember to schedule your next packing session or mark an upcoming MobilePack event on your 2019 FMSC Calendar!
Hang this calendar in your home or office to remain mindful of the children whom you have fed with your time and donations, while also remembering the children we can continue to help throughout the next year.
These fun and colorful hacky sacks are the ultimate stocking stuffer and have been created by FMSC's artisan partners in Cascabel, Nicaragua where over 7,000 children are fed FMSC meals at schools and orphanages each week.
Note: These hacky sacks come in a variety of colors and patterns - each one is different and unique.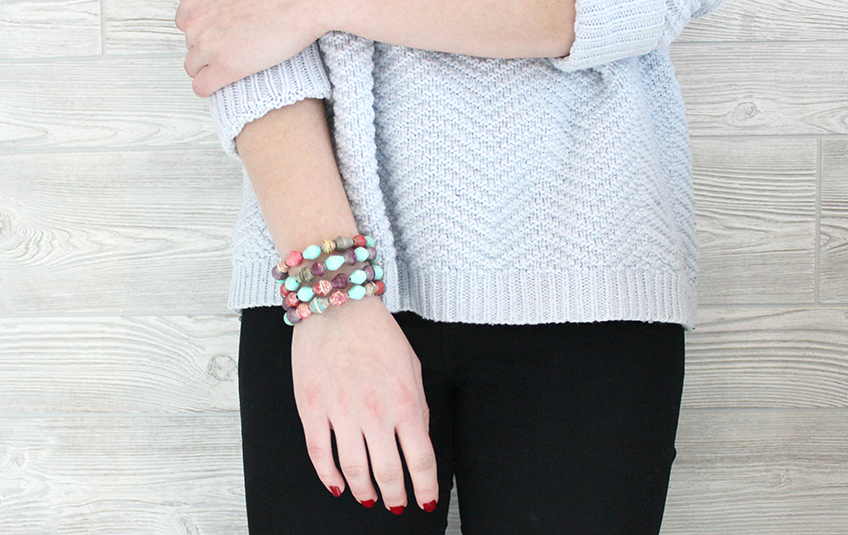 See how the magazine beads are made!
Meet the artisans who make this product.
This beautiful wrap bracelet was created by the Hope Again Women's Project in Rakai, Uganda.
The artisans cut recycled magazines into strips, roll them into beads, and then shellac them. The women then uses wire to "string" the beads onto the bracelet. This wire-bead bracelet simply wraps around your wrist for a comfortable fit.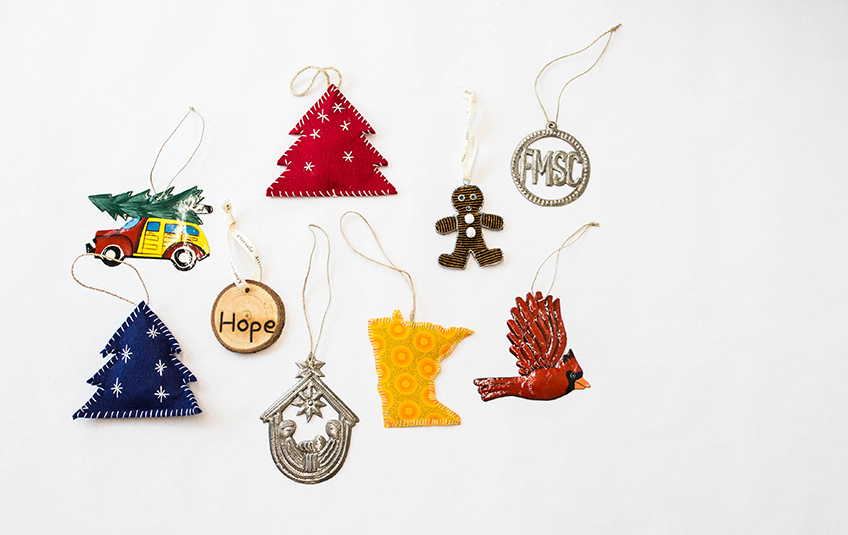 The FMSC MarketPlace has a huge selection of Christmas ornaments to choose from. Check out our online store to find a few perfect for your tree!
Check out our full list of gifts under $25!
All of these items were made by artisans in regions that receive FMSC meals. This holiday, shop at the MarketPlace to provide sustainable employment to communities and full bellies to children around the world.
Order by 8 a.m. on December 19 to receive your purchase in time for Christmas!
Subscribe to The Feed
A couple times a month, we'll send stories of hope to your inbox.
Related Items