The Feed
Stories of Feeding God's Children Hungry in Body & Spirit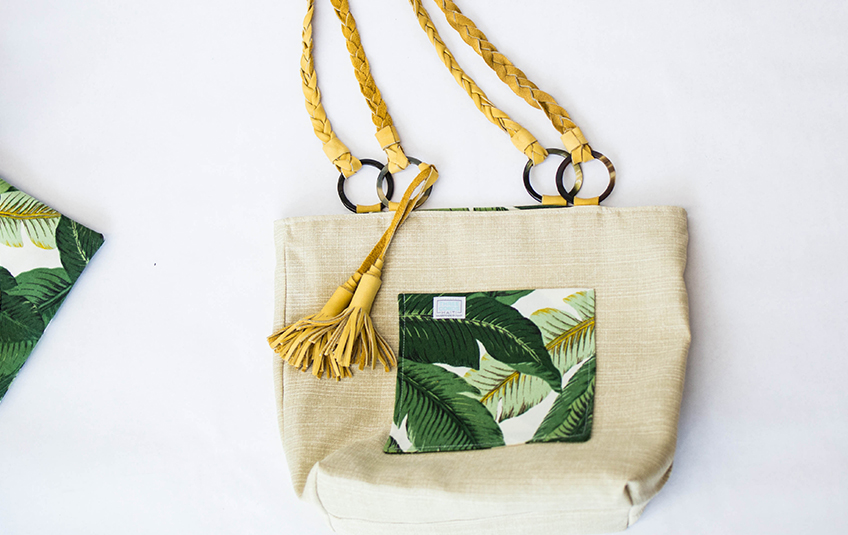 5 Summer MarketPlace Items We Love
For a fair wage, the FMSC MarketPlace purchases handmade goods from hardworking artisans in communities that receive FMSC meals.

The items are then sold in our MarketPlace at FMSC packing sites, MobilePack events and online. MarketPlace purchases build communities and profits go back into FMSC feeding programs.

In our 2017/2018 fiscal year, FMSC supported 2,325 local artisans in countries that receive FMSC meals and FMSC MarketPlace sales provided more than 5 million meals.

This summer, you can do good while you shop.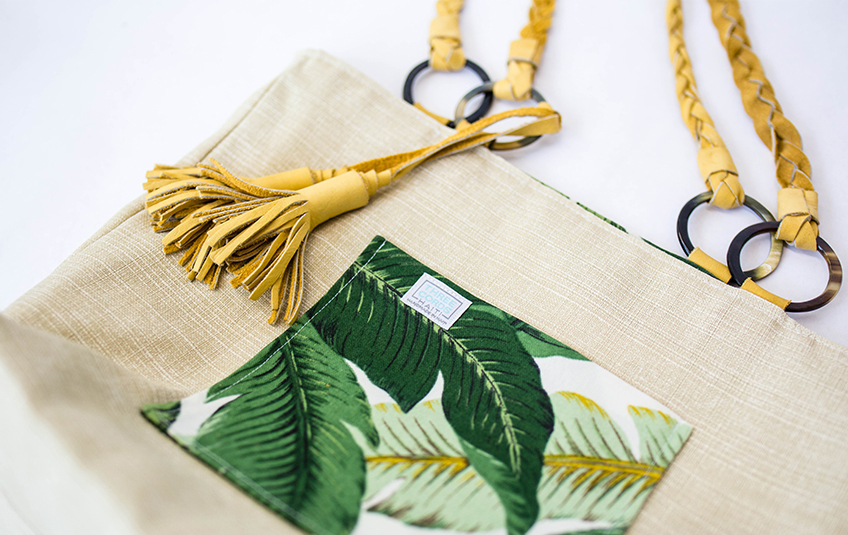 These beautiful reversible tote bags are hand sewn by the talented artisans at Three Cords in Haiti. Strong and durable, the tote bags are practical for everyday use as a book bag, beach tote and more. This tote features braided handles and tassels made from locally sourced Haitian leather, which are attached to the bag with cow horn rings.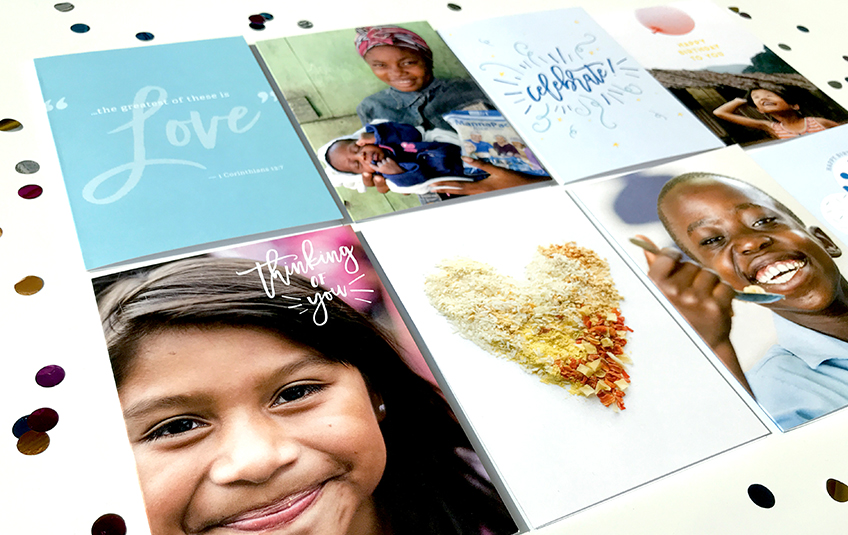 Our new donation cards are a thoughtful way to show loved ones how much they mean to you, while ensuring more hungry kids are fed. They're perfect for celebrating birthdays, weddings, anniversaries, Father's Day, graduations and so much more.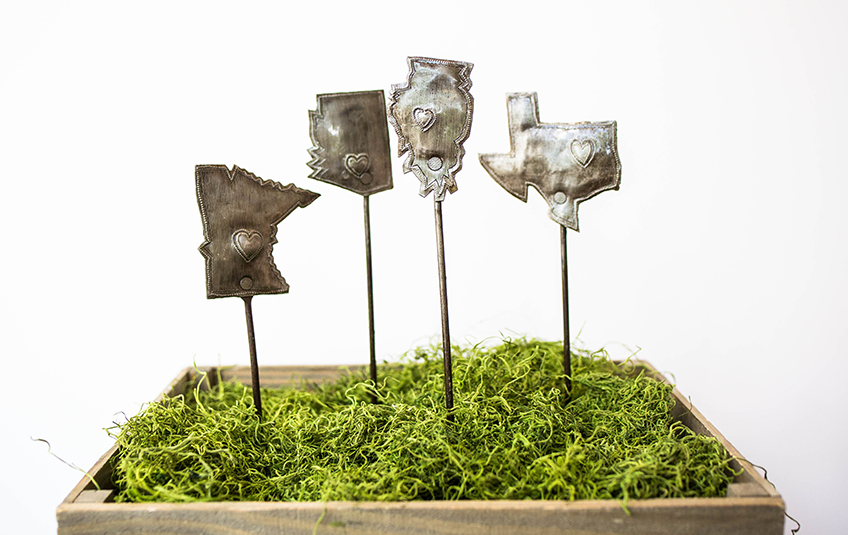 Show love for your state year round! These metal state plant ornaments add a touch of home-state pride to your garden or flower pot. They also make great gifts! Each of the four states available represents the location of one of our permanent FMSC packing sites (Richardson, TX coming soon!) where volunteers hand-pack nutritious meals, which are then delivered to children around the world.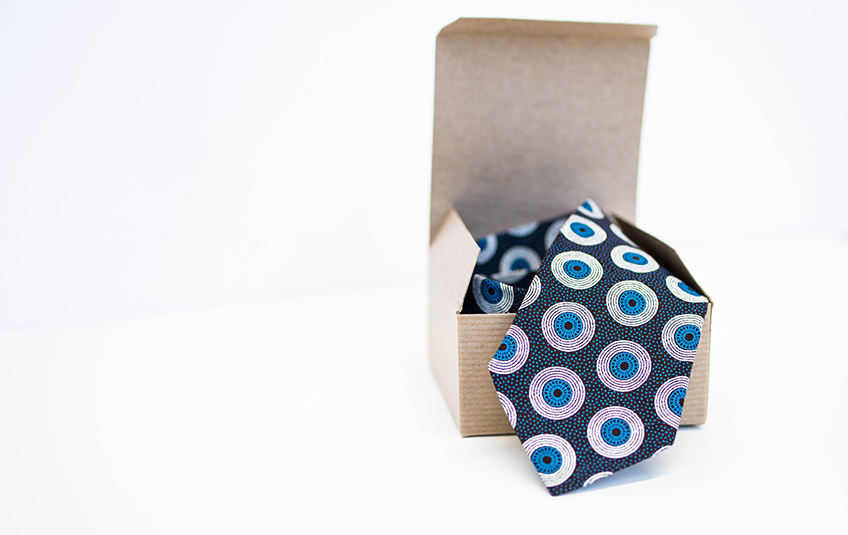 Welcome the season with a new necktie! In our opinion, the best tie collections have a little personality. These ties are a great way to bring a fun pattern into your closet. They are a perfect gift for any dad, husband, brother, grandpa or friend who is looking for a durable accessory. These ties are hand-sewn by women in Swaziland. The purchase of one tie supports the livelihoods of these amazing women and provides FMSC meals for children around the world.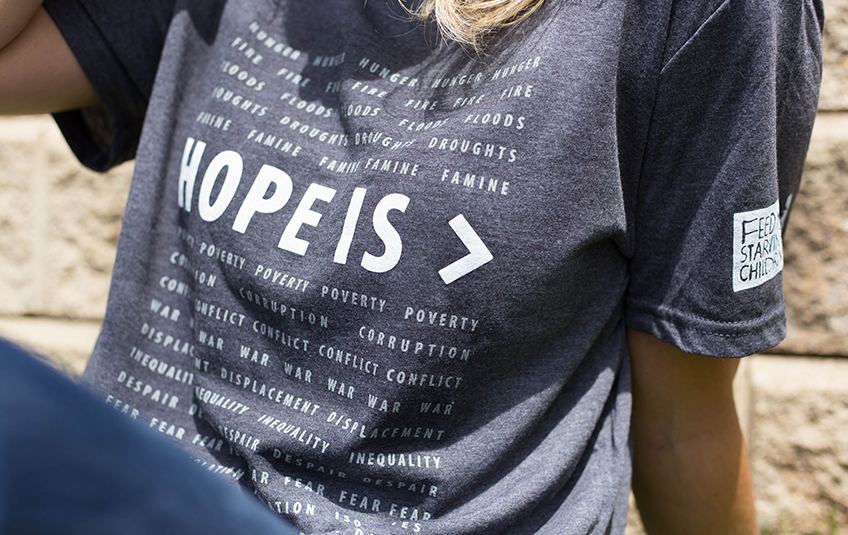 Wear this shirt as a reminder of your donation to feed a child for an entire year while also supporting the livelihoods of the talented Haitian team who created this T-shirt! Our Haiti-made apparel disrupts the clothing industry status quo by providing Haitians a living wage and a safe working environment. This grants employees the ability to provide for their families, save money for the future and send their kids to school!
Subscribe to The Feed
A couple times a month, we'll send stories of hope to your inbox.
Related Items