The Feed
Stories of Feeding God's Children Hungry in Body & Spirit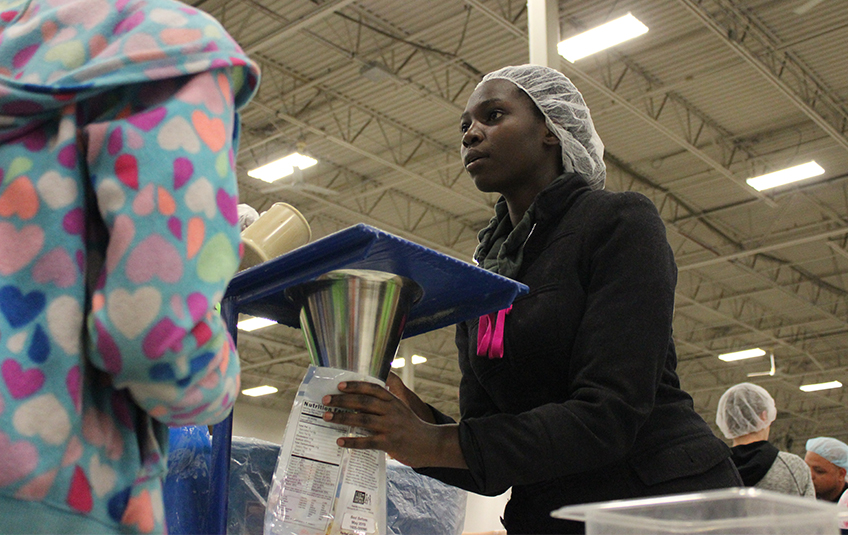 'I Know This Food'
"He rained down manna for the people to eat, he gave them the grain of heaven." Psalm 78:24
When Daphne Adhiambo signed up for the 2016 Food Fight MobilePack,™ she didn't know what kind of food she would be packing.
She arrived at the event with a group from Capital Baptist Church and the orientation video started playing. She saw boxes of MannaPack Rice™ flash across the big screen.
"I know this food!" Daphne said excitedly to the people she was sitting with. "I ate this food!"
'The Food Really Took us a Long Way'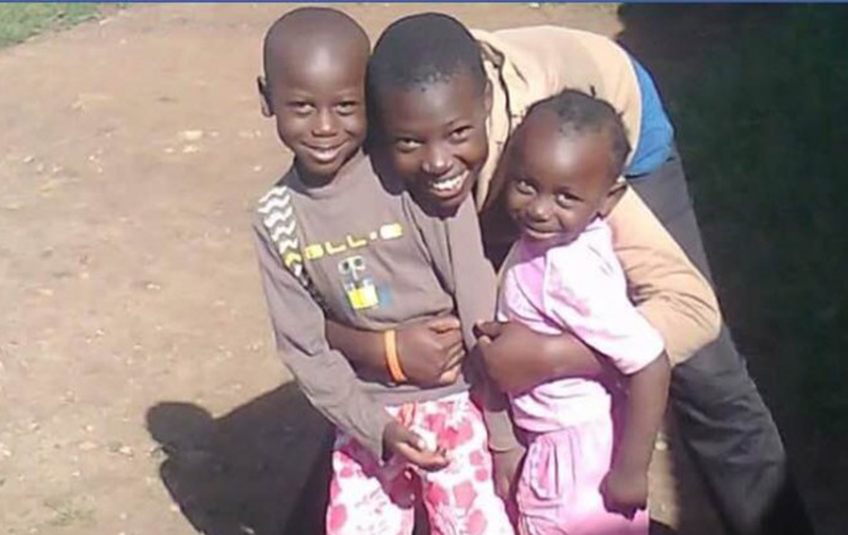 Daphne, 22, just moved to the United States this January. She grew up in Kenya and first began eating MannaPack during the post-election violence around 2007 and 2008.

"The situation in the Kibera slums was so bad since it was one of the hot spots of violence," Daphne remembers. "We had an extreme shortage of food and water. We were all just in panic because all we had were sounds of bullets from all over. I thank God we survived."

Her family received Feed My Starving Children meals through a church in Nairobi that served families affected by HIV/AIDs, widows, orphans and the disabled.

Daphne's mother raised her six children as a single parent.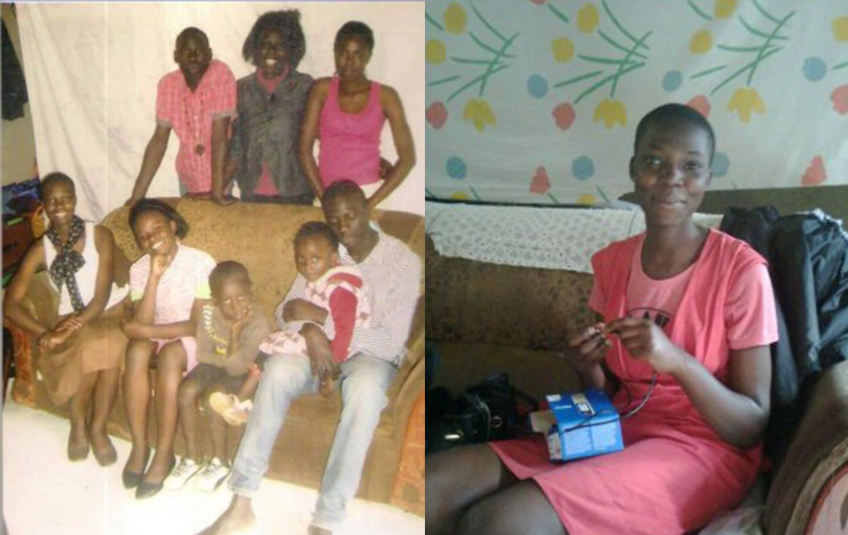 "My mom was sick, and she was the breadwinner, so there was no way she could get food for us," Daphne said.
Her mother was diagnosed with HIV when Daphne was 12.
"The food really took us a long way," she said.
Growing up, Daphne knew that MannaPacks had protein and they called it meat. She learned at the packing session that what she always called meat is actually soy.
"The combination of rice, 'meat,' vitamins and vegetables was very nutritious," she said. "It gave us hope to face another day."
'I'm Excited to do it'
During orientation, Daphne couldn't stop saying how excited she was to pack the food.
"I can't wait to get in there," she said. "I ate this food, and now I'm going to be packing it."
While packing, Daphne looked around the Dulles Expo Center where the event was held. She said she had no idea that this is how MannaPack is made.
"I'm so excited that so many people have come to do this for poor children, and I'm excited to do it," she said.
Daphne said that FMSC meals have really changed lives in the slums of Kenya. She saw it first hand.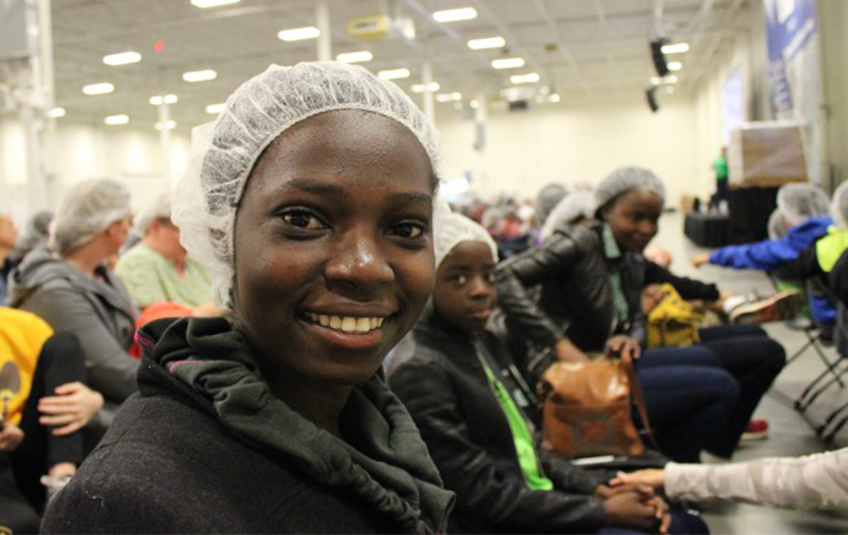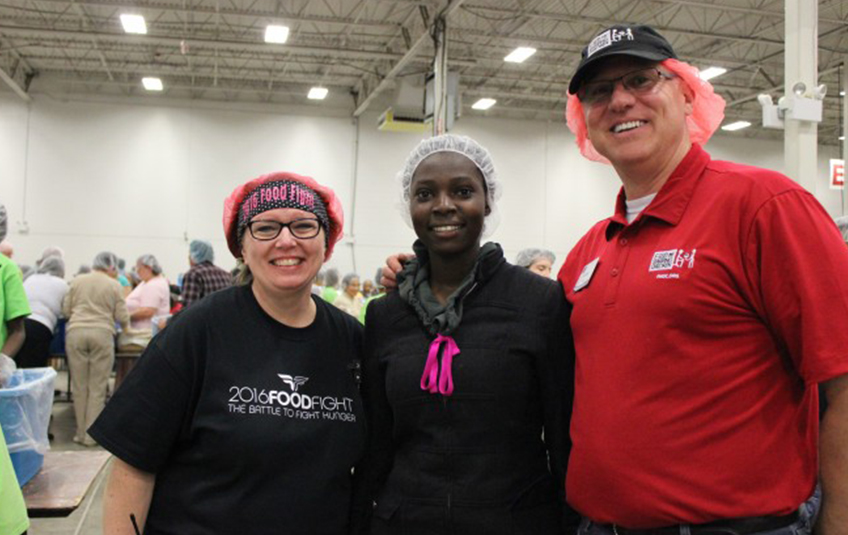 Above: Daphne poses with Kim Feld, the host of the event (left), and FMSC's VP of Marketing and Development, Andy Carr (right)

Daphne came to the U.S. a few months ago to work as a nanny for a family friend named Jennifer that she had met in Kenya.

Jennifer worked with the World Bank in Kenya and moved to Washington, D.C. in 2014. She has two children, ages 11 and 12.

Daphne is saving her nanny wages and hopes to enroll at Northern Virginia College to further her education. In Kenya, Daphne was one semester away from earning a diploma in IT.

And now Daphne is a part of FMSC history.

The meal packing session she was a part of did something that has never been done before. They packed more than ONE MILLION MEALS.

She said she is still processing everything that happened at the Food Fight MobilePack.

"You know there is just a way that God does His things and leaves us speechless?" She asked. "I am still speechless until today."

"While packing the food myself, I was reminded of the 'manna' that God provided the children of Israel (Exodus 16)," she said. "The MannaPack served the same purpose as that time in the Bible."


Related Items