The Feed
Stories of Feeding God's Children Hungry in Body & Spirit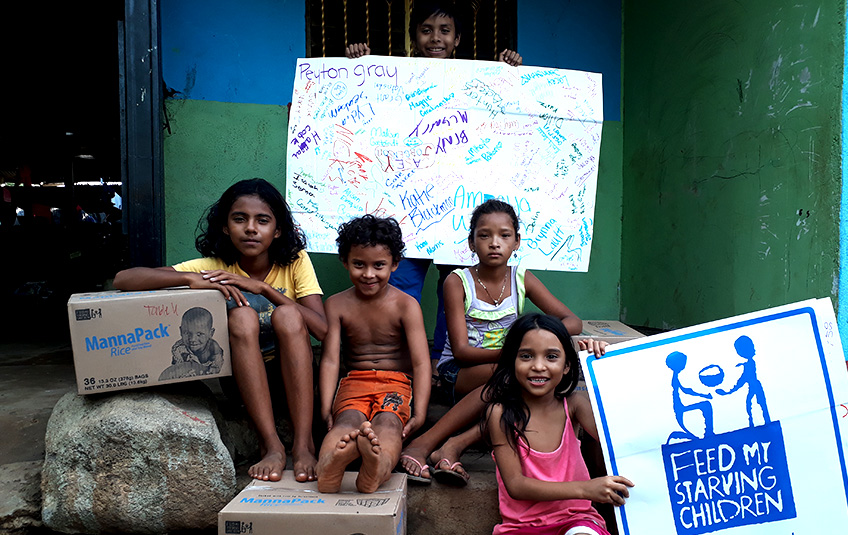 From North Dakota to Nicaragua
"Great are the works of the Lord; they are pondered by all who delight in them." – Psalm 111:2
This past spring, volunteers at the Greater Grand Forks MobilePack in North Dakota packed 435,456 meals.

A few months later, Feed My Starving Children received this email from our partner Feed The Hungry in Nicaragua:

Have you ever wanted to tell someone THANK YOU but didn't know who the person was that you want to thank?????? We need your help!!!! Maybe you know them or someone you know might know them.

Today at Feed The Hungry Nicaragua we received a container of 1,260 boxes of FMSC meals that will feed 1,000 children for an entire year. These FMSC meals were packed by some amazing volunteers with Feed My Starving Children at a packing event in North Dakota.... so we think.


There were all kinds of posters for the children attached to the pallets of food. Not only do we want to tell these volunteers thank you but some of the children from one of the communities who received the food want to say thank you too!

The signs mention North Dakota Sam's Club, Riverside Christian School, Portland Lutheran Parish, Park Christian, Choice Financial and the University of North Dakota woman's soccer team.

If you know anyone who may be associated with these institutions please share so that they can see the food from their packing event arriving in Nicaragua.

As always, thanks to Feed My Starving Children!
God in the Details
We have said it before, but it bears repeating: we serve a God who is in the details and loves to delight us.

These precious volunteers knew they were feeding kids around the world, but how beautiful is it that their efforts were acknowledged in this way?

Thank you, Greater Grand Forks MobilePack and thank you, Feed The Hungry!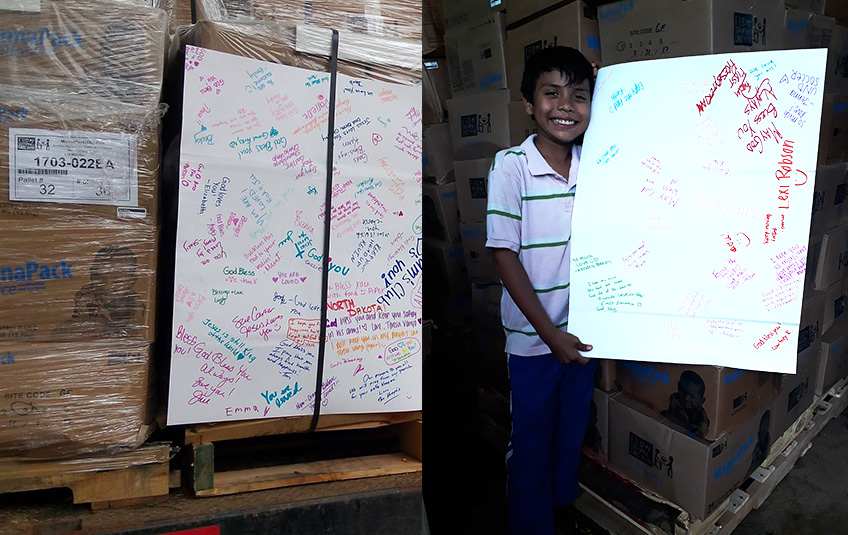 Subscribe to The Feed
We'll periodically send stories of hope to your inbox.
Related Items