The Feed
Stories of Feeding God's Children Hungry in Body & Spirit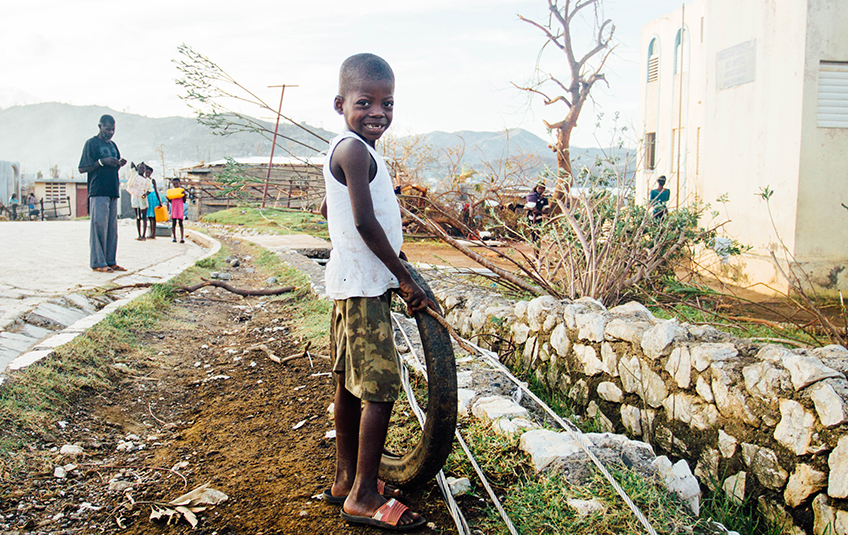 World Food Day: Spotlight on Haiti
About 795 million people are chronically undernourished, while roughly one in four children is stunted and 8 percent of children suffer from wasting, according to the most recent Global Hunger Index.

The International Food Policy Research Institute report, just released this month, looks at four factors to make the index. Those are undernourishment, child wasting, child stunting and child mortality.

One of our largest food recipients, Haiti, is among the countries given an "alarming" rating. This report was completed before Hurricane Matthew, the effects of which has already increased food insecurity in the area.
Haiti ranks 115 of 118 countries on the index with a score of 36.9. Haiti is consistently among the top five countries that FMSC sends meals to, with 78 million meals sent in fiscal year 15/16, according to Feed My Starving Children's international programs department.

Fifty-three percent of Haiti's population is considered undernourished, meaning their caloric intake is insufficient. Twenty-two percent of children in Haiti suffer from stunting, which is low height for their age, reflecting chronic undernutrition.
Feed My Starving Children has more than 30 food distribution partners in Haiti, the first Caribbean state to achieve independence.

To date, we've shipped 455,495,280 meals to Haiti, and we're shipping more than 15 million meals in response to Hurricane Matthew.
Special Programs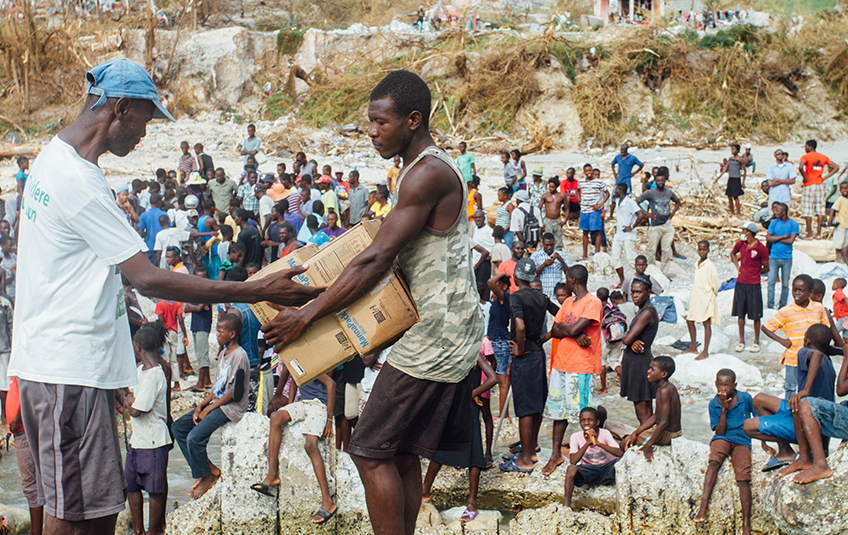 We are working tirelessly – with you by our side – to end world hunger.
In addition to sending nutritious meals to partners in 70 countries, we have programs that foster collaboration in the communities eating our food.
One such program is the Coalition of Relief Organizations Promoting Practical Solutions (CROPPS).
This program helps our food distribution partners work together to develop close working relationships with other ministries and organizations in their areas to enhance food relief and sustainable development efforts.
FMSC also connects our food distribution partners with Solution Providers, a collection of like-minded organizations that provide expertise in accessible safe water, agriculture, spiritual development, medical care, education and more. By working together, each FMSC partner and Solution Provider plays a part in breaking the cycle of poverty.
Project Based Food Assistance (PBFA) is a short-term, highly-focused project that unites select FMSC distribution partners in a specific region with local church, government and community leaders to reduce hunger at its roots through targeted feeding and development programs.
Through this project, a community receives a consistent supply of food for a specific timeframe. Families can then focus their time on creating a sustainable income rather than constantly searching for food. In just a few years a community can successfully stabilize, eradicate chronic hunger and transform from intense poverty to self-sustainability.
FMSC currently has two PBFA projects, one on the island of Marinduque, Philippines, and another in La Romana, Dominican Republic.
You can
join us in the fight
to end world hunger by volunteering to pack meals, donating and praying. Thank you for all you do.
Subscribe to The Feed
A couple times a month, we'll send stories of hope to your inbox.
More stories of hope