The Feed
Stories of Feeding God's Children Hungry in Body & Spirit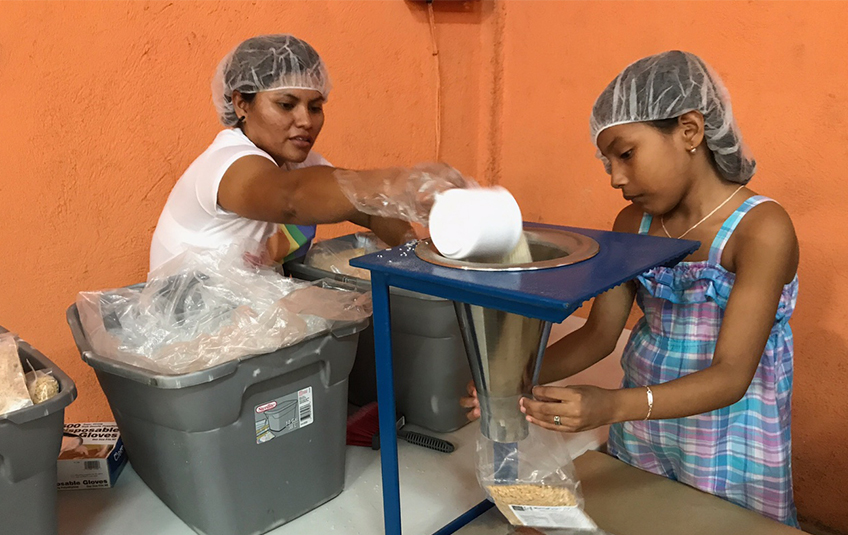 FMSC Pilot Program Leads to 'Full Bellies' in Nicaragua
Feed My Starving Children staff just returned from Nicaragua, where they launched 3-Pack, a trial program four years in the making.
Overview of 3-Pack
•Pilot program with FMSC food distribution partner Fabretto 
•Volunteers here pack the first three components of MannaPack Rice™ (vitamins, veggies and soy)
•Fabretto and local Nicaraguan volunteers pack locally grown rice, in country
•FMSC and Fabretto partner on in-country rice purchase in Nicaragua
•3-Pack meal cost is still 22 cents
Hear from our two of our staff who were in Nicaragua for this historic event for FMSC:
Hilary, Regional Program Manager/Central and South America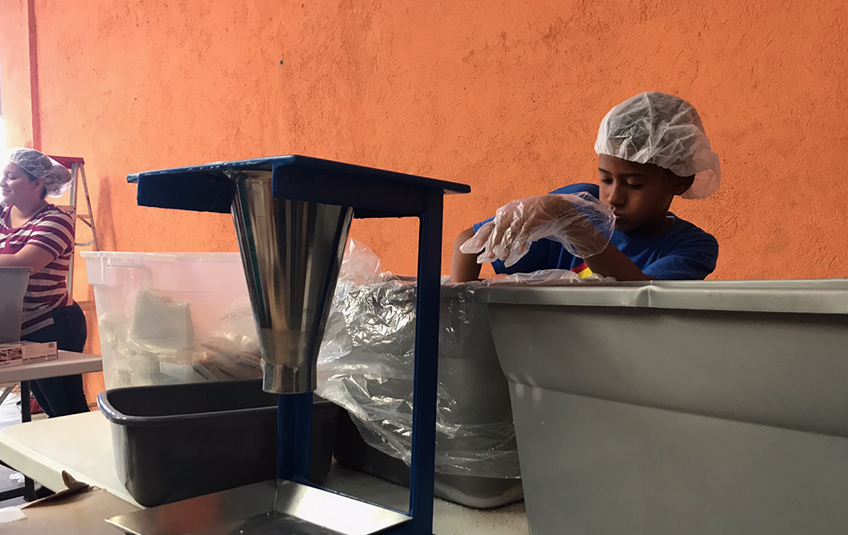 Yesterday our team worked alongside Fabretto staff to prepare the packing room for more than 50 volunteers this morning at 8 a.m. 
Today will kick off two days and four shifts of packing rice for 3-Pack. The anticipation is palpable.

After many hours of preparation, meetings, conference calls, and trainings, this dream that began over four years ago will become a reality. The warehouse is full of boxes that were packed at FMSC's Eagan site along with rice that was harvested in Sebaco, Nicaragua.

In just a few short hours, volunteers from Nicaragua will combine these elements to create Pancitas Llenas (Full Bellies), which is what Fabretto decided to call the end product once the rice is packed.

We discussed with the Fabretto staff how this project of 3-Pack is impacting their day-to-day operations and organization as a whole. It's a large feat.
One of the Fabretto staff members shared with us how this packing opportunity is helping to raise awareness about local hunger and how Fabretto is addressing it through proper nutrition and education.
3-Pack is helping to engage the local people!
While there is much to learn and develop, 3-Pack has proven to be much more than what was previously expected.

Good things for FMSC, Fabretto and the local Nicaraguan community. And that's just it -- we're a community, doing this together.

So much more is to come. 
Ashley, Event Team Leader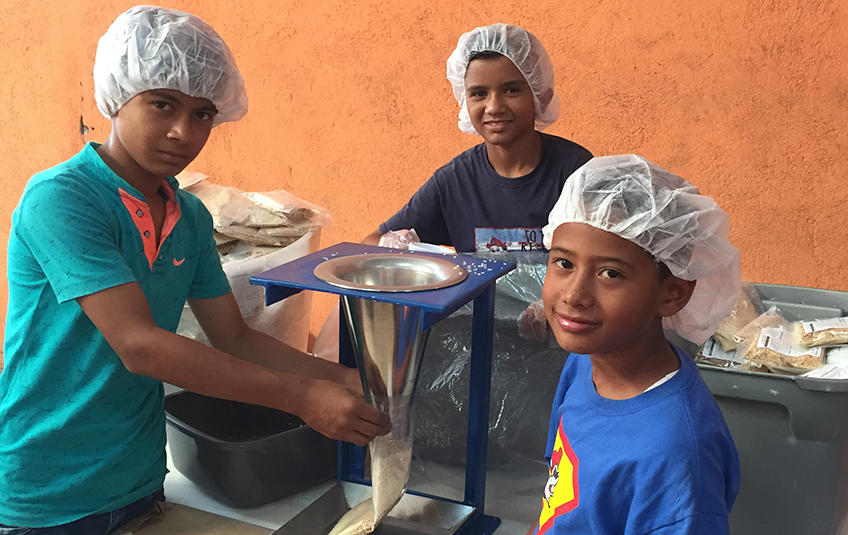 Unity. That's the first word that comes to mind when I think about Pancitas Llenas.

From uniting with Fabretto, uniting with volunteers in Nicaragua, uniting with Nicaraguan rice farmers, uniting with volunteers in Minnesota to pack the 3-Pack, to uniting with different departments within FMSC, every person has been an essential part in this project.

Often FMSC talks about "volunteers uniting by the thousands to fight hunger at our permanent sites and MobilePack events." This phrase has taken on a new meaning for me after witnessing Nicaraguans uniting to fight hunger in their country.

Today I packed with a group of boys that attend one of Fabretto's schools (San Isidro). These boys were familiar with the food because they frequently eat MannaPack for lunch at school. In fact, they will be eating the 3-Pack rice formula we packed during the session for lunch tomorrow.

Another young woman was touched to see people willing to come together to fight the poverty in her country. Teachers eagerly packed food in support of their students and Fabretto's mission.

Being part of this project reminds me that it does not matter how big or small your role is to make an impact. Let's unite and fight.
What's Next? 
Fabretto plans to complete the packing in-country in about 10 weeks. Next fall, FMSC staff will evaluate the program with Fabretto staff and determine if we will continue the program year round. This program is still in its trial phase, but is a part of FMSC's ongoing efforts to stimulate local economies and help communities transition from relief to development.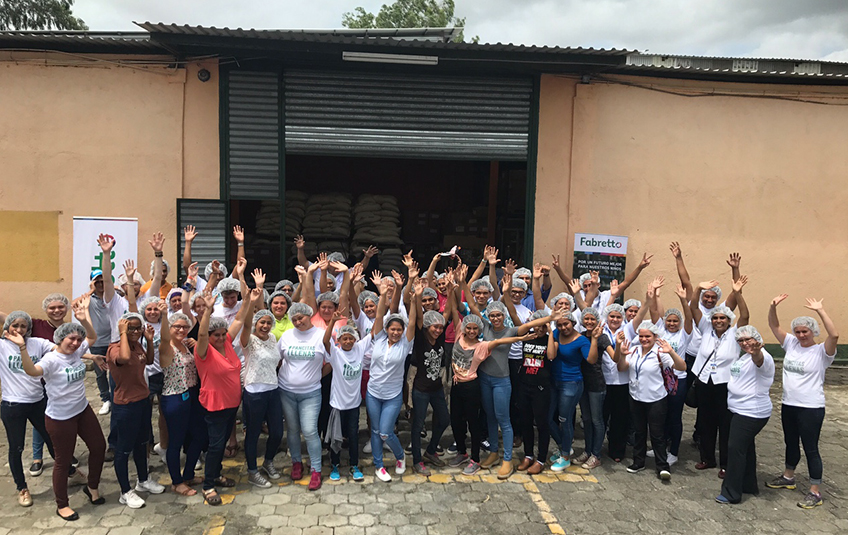 Subscribe to The Feed
We'll periodically send stories of hope to your inbox.
Related Items