The Feed
Stories of Feeding God's Children Hungry in Body & Spirit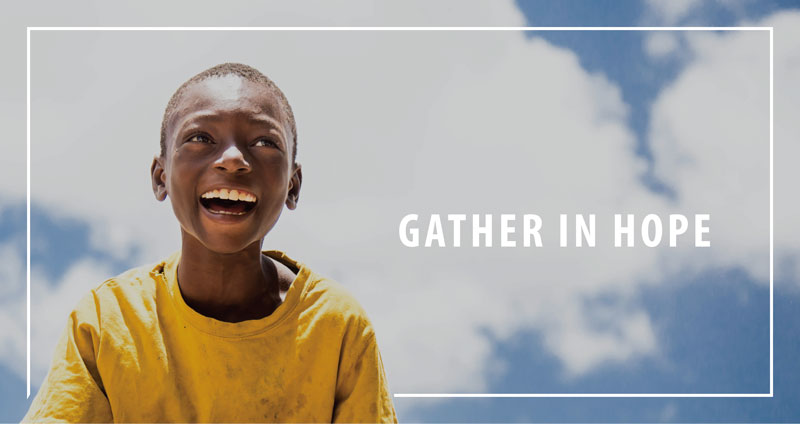 God Had a Different Plan: Our First Virtual Gala
We were in the home stretch of planning the 2020 FMSC Illinois Gala slated for May 2 in Schaumburg, Illinois. Months of planning from teams across the organization along with financial resources had gone into creating a special gala experience for our donors and guests.
God had a different plan.
With the outbreak of the COVID-19 pandemic and governmental shelter in place orders issued, the gala we had been planning for months was canceled. We quickly changed the event to an online gala.
"While we miss being together in person," said Andy Carr, FMSC Vice President of Development and Marketing, "this was an opportunity for an exciting new way to reach even more people with the purpose to feed God's kids hungry in body and spirit."
Much needed to be done in a very short time to create something we had never done before.
Video was needed from locations around the world:
Mark Crea, Andy Carr and auctioneer Kristine Fladeboe Duininck spoke from FMSC's headquarters in Minnesota.
Pastor Mark Carlson and Marcus Hardy delivered opening and closing prayers from their homes in Chicago.
Keynote presenter Janine Maxwell, from food partner Heart for Africa, gave gala viewers a glimpse of life at their mission in Eswatini, including a visit to the toddlers home during meal time!
Our video expert, Jon Zaugg of Driftwood Media, pulled together video shot on cameras, iPhones, laptops and other devices to create a seamless and inspiring program.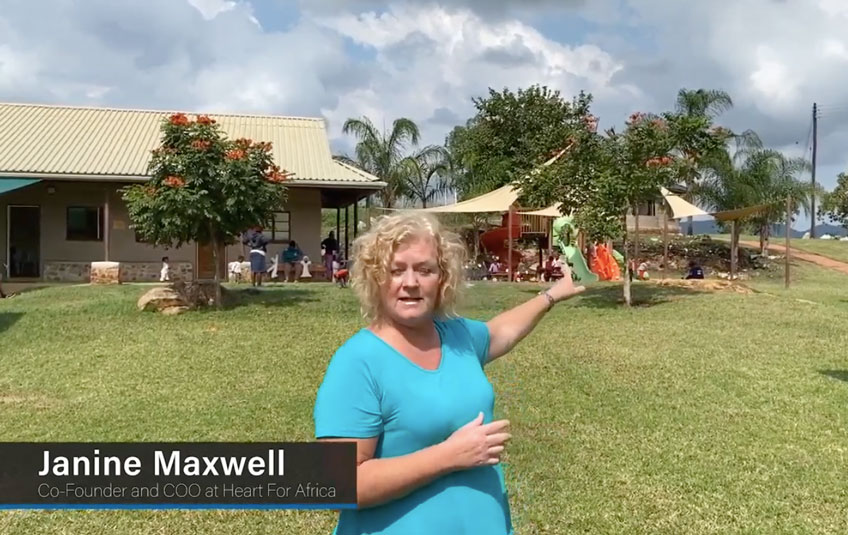 Then there were the logistics of hosting a virtual live auction. FSMC staff and partners crafted mission-focused auction packages from Haiti, Nicaragua, Eswatini and Uganda. Each included a wide variety of artisan-made products and a personal virtual conversation with a food partner from that country.

Would people even show up and participate?
The FMSC Community Shows Up
FMSC's Development Manager Marilyn Maurella summed it up, "Whether it's virtually or in person, the FMSC family of supporters shows up in big ways to feed God's kids!" And show up you did. The gala was welcomed into over 450 homes that April evening. Families shared photos on social media and opened their hearts. Your generosity was inspiring: sponsorships, donor gifts, FMSC MarketPlace™ purchases and auction bidding totaled more than $700,000. That will feed nearly 8,000 kids a daily meal for a year!
Our supporters shared their thoughts about the first-of-its-kind event:
"God's kids still need to be fed, right? Count me in!"
"So amazing to see God's hand at work through FMSC and everyone who supports the mission with prayer and resources."

"I believe many people see only the bad of this pandemic. Let's see how God can turn this around for good and blow the virtual doors off of this gala."

"We may be struggling, but it's nothing like what they are going through. I think it is so

important especially during this time to be giving sacrificially so we can help "the least of these."
"Now we lay all of our efforts at His feet as a love offering and confidently watch Him multiple them."
"This has been an amazing process," stated Carr. "We have seen God's hand in each piece of this process, and through technology, we will be able to reach more to feed more."
God answered the prayers of His people. The Lord's plan prevailed. And He was glorified.
Watch the gala:
Donate Now
Donate by credit card, bank account or digital wallet.
Subscribe to The Feed
A couple times a month, we'll send stories of hope to your inbox.