The Feed
Stories of Feeding God's Children Hungry in Body & Spirit
Stoop Low and Look for the Tender Shoots
This post is part of a series of reflections from Feed My Starving Children employees about what it is like to work at a faith-filled organization during a time of crisis. Stacey is a development advisor in the Chicagoland area. She has been with FMSC for nearly 3 years.
I've always been drawn to these words from Isaiah 53:2:
He grew up before Him like a tender shoot,
and like a root out of dry ground.
He had no beauty or majesty to attract us to Him,
nothing in His appearance that we should desire Him.
This passage describes Jesus as an unlikely and humble Savior, not the noble royalty everyone was expecting. In fact, Jesus's time on earth was marked by God's perfectly unexpected ways over and over again.
Our Prince of Peace, born in a stable… not a castle.
Our King of Kings, a carpenter… not an earthly king.
Our Redeemer, riding a donkey… not a stallion.
Our Waymaker, a tender shoot… not a mighty tree.
But on Resurrection Sunday, that tender shoot pushed the stone back from the tomb forever!
During this hard season, I'm reminded again to watch for God's perfectly unexpected fingerprints — many times tender shoots are the quiet beginnings of God's powerful work in our world. We have to look closely and listen intently or we just might miss it for all of the chaos around us.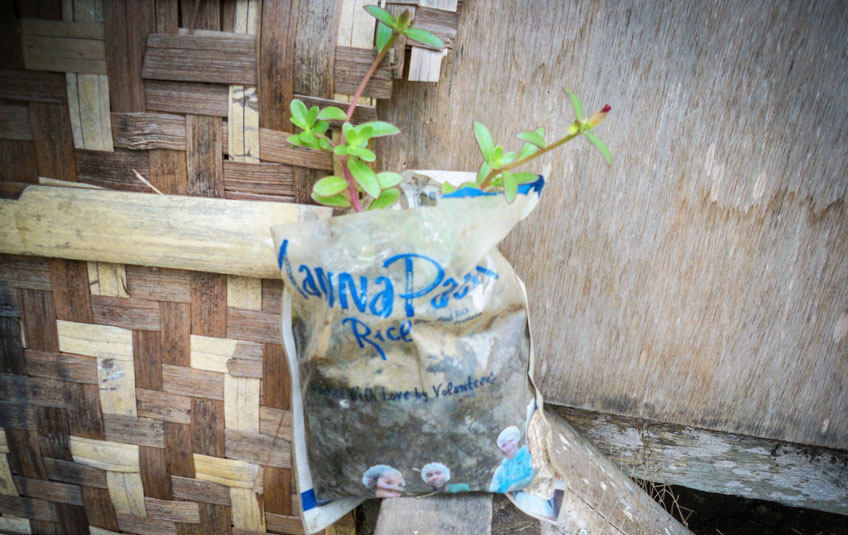 Will you stoop low with me? Let's look for the tender shoots….
There's a woman, recently unemployed, who steps out in faith to help feed kids:
"Even though I've been laid off from work, I still want to support FMSC. I pray for those less fortunate than me. FMSC is in my daily prayers!"
There are countless prayers lifted and encouragement sent by FMSC partners around the world. They navigate uncertainty and hardship as a way of life in the communities where they work, yet they pray for us!
"God bless all your wonderful volunteers… keep looking up!"
"We are constantly praying. You are a vital part of what the Lord is doing on planet earth – He is watching over you all."
"We love you and our hearts are with you."
There is the faithful Illinois volunteer who recently blessed furloughed FMSC staff with groceries. Another has offered free meals from their family-owned restaurant:
They have fed kids around the world. Now we want to feed them during this difficult time."
Each day there is a virtual gathering of all FMSC staff to focus our eyes on the Lord, call out to Him together, and lift our overseas partners in prayer. Though they are not obligated to, many of our furloughed staff still faithfully join each morning.
Precious containers of bulk-packed meals are making their way to partners as you read this. This is a brand new concept, with boxes assembled by one of FMSC's ingredient vendors. New ideas are being explored as we trust God to show us where to step next. Together we are fighting to continue feeding kids, growing more dependent on the Lord and learning new ways in the process.
Stoop low. Watch and listen intently! Look for the tender shoots out of dry ground that are the beginnings of God's miracles. God is active and moving in perfectly unexpected ways all around us. Watch, then join Him!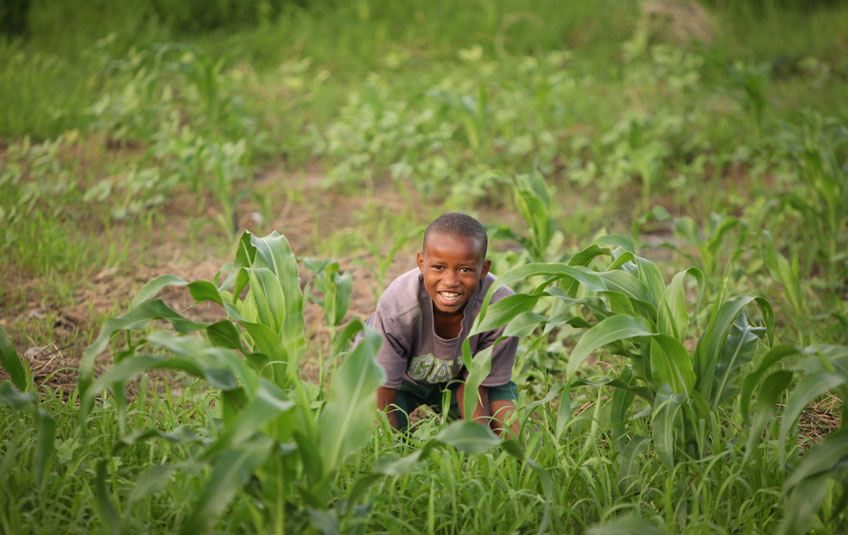 Support FMSC through the COVID-19 pandemic
Donate by credit card, bank account or digital wallet.
Subscribe to The Feed
We'll periodically send stories of hope to your inbox.