The Feed
Stories of Feeding God's Children Hungry in Body & Spirit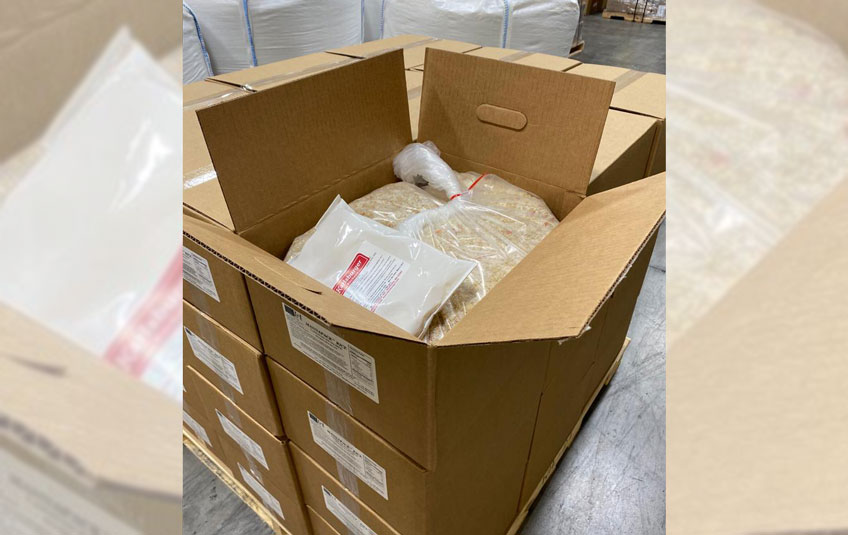 We Won't Stand Still. Anything is Possible with God.
Right now, 870,390 newly-packed meals are on the way to FMSC food partners in Haiti and Nicaragua.
How is this possible when volunteers at the sites and MobilePack™ events cannot pack right now due to COVID-19 health and safety concerns?
With God, anything is possible.
Producing meals is essential to FMSC, our food distribution partners and most importantly, the children around the world who rely on the nutrition of MannaPack™ meals. For this reason, when FMSC made the difficult decision to suspend all packing sessions for the safety of our volunteers and staff, we knew we had to find alternative ways to pack meals. God has called us to feed his kids. And we won't stop doing just that.
"God has called us to feed his kids. And we won't stop doing just that."
We stepped out in faith, and God quickly led us to options. Within nine days, we had our first alternative packing method tested and ready for meal production — a process that would normally take months, even years.
Innovation through Partnership
Enter Karlsburger Foods, Inc. Karlsburger is an ingredient specialist that offers more than 250 high-quality food items to an array of foodservice operators and food manufacturers. Karlsburger is also the long-term supplier of the vitamin powder used in FMSC's MannaPack meals.
In response to the current crisis, Karlsburger has partnered with FMSC to produce bulk MannaPack Rice using machines.
It looks a little different than we're used to seeing. A single large bag holds the rice, vegetables and soy protein, while the vitamin mix is sealed in a separate bag. This new packaging contains 260 servings, compared to six servings in each volunteer-packed bag.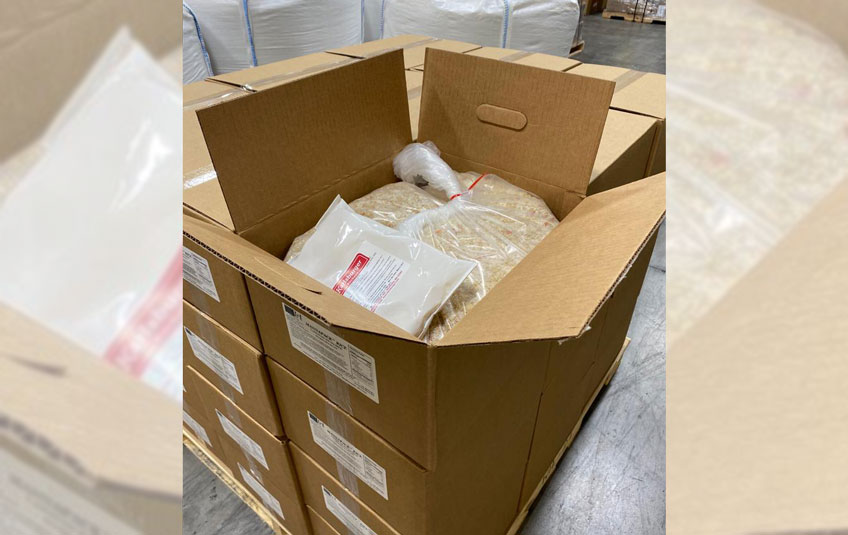 The product is designed to be used in an institutional or large group setting like an orphanage or school, as the contents of both bags need to be combined and cooked at the same time.
We are grateful for the team at Karlsburger and our staff for researching, testing and deploying this innovative packing method so quickly. The first shipments are already on their way.
Watch the video below for a behind-the-scenes look:
We are continuing to explore additional methods of packing meals until we can safely welcome our volunteers back to the packing rooms and MobilePack events. We won't stand still.
"For nothing is impossible with God."
—Luke 1:37
In the meantime, what can you do to help?
Pray. Join us in prayer for the health of FMSC's volunteers, supporters, staff, partners and most importantly those who rely on FMSC meals.
Give. It costs more to pack meals without volunteers. Any amount helps. Give using the form below.
Shop MarketPlace online. You can shop FMSC MarketPlace™ from wherever you are. Each purchase supports artisans and funds meals. Shop now
Donate Now
Donate by credit card, bank account or digital wallet.
Subscribe to The Feed
A couple times a month, we'll send stories of hope to your inbox.