The Feed
Stories of Feeding God's Children Hungry in Body & Spirit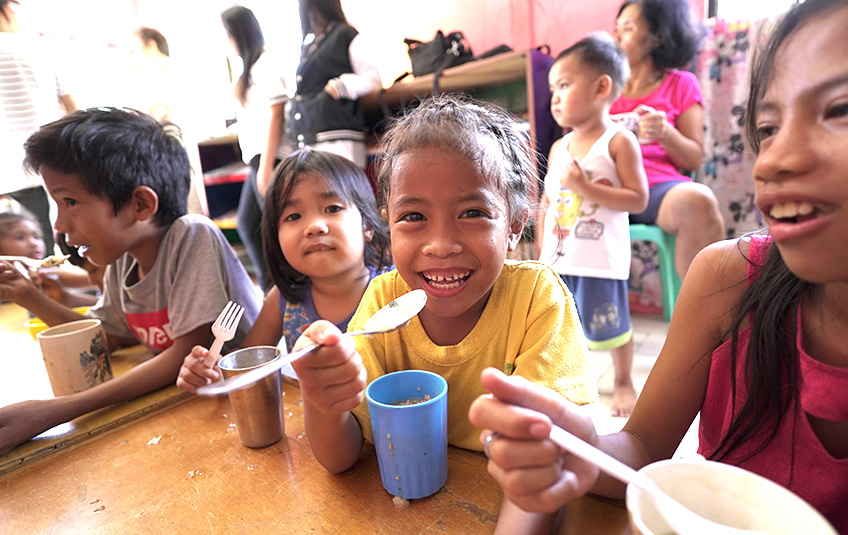 Ending Hunger is a Social Justice Issue
"Religion that God our Father accepts as pure and faultless is this: to look after orphans and widows in their distress and to keep oneself from being polluted by the world." – James 1:27
Feb. 20 is World Day of Social Justice. What is social justice, and what does it have to do with ending hunger?
Social justice is about helping those in need. The dictionary defines it as, "Fair treatment of all people in a society, including respect for the rights of minorities and equitable distribution of resources among members of a community."
In Matthew 22, Jesus tells us, "'Love the Lord your God with all your heart and with all your soul and with all your mind.' This is the first and greatest commandment. And the second is like it: 'Love your neighbor as yourself.'"
In Matthew 25, we read, "Lord, when did we see you hungry and feed you, or thirsty and give you something to drink? When did we see you a stranger and invite you in, or needing clothes and clothe you? When did we see you sick or in prison and go to visit you?' The King will reply, 'Truly I tell you, whatever you did for one of the least of these brothers and sisters of mine, you did for me.'"
And, in James:
"What good is it, my brothers and sisters, if someone claims to have faith but has no deeds? Can such faith save them? Suppose a brother or a sister is without clothes and daily food. If one of you says to them, "Go in peace; keep warm and well fed," but does nothing about their physical needs, what good is it? In the same way, faith by itself, if it is not accompanied by action, is dead." – James 2:14-17
Read in the context of the current state of the world, these scriptures should move us to even greater action.
The World Food Programme has said that 2021 will be a "make or break" year as nations on the brink of starvation are pushed over the edge by the effects of COVID-19. The organization has said that the effects of COVID-19 will double the number of people on the brink of starvation to 265 million.
Sign up to pack lifesaving meals TODAY.
Donate Now
Donate by credit card, bank account or digital wallet.
Subscribe to The Feed
A couple times a month, we'll send stories of hope to your inbox.