The Feed
Stories of Feeding God's Children Hungry in Body & Spirit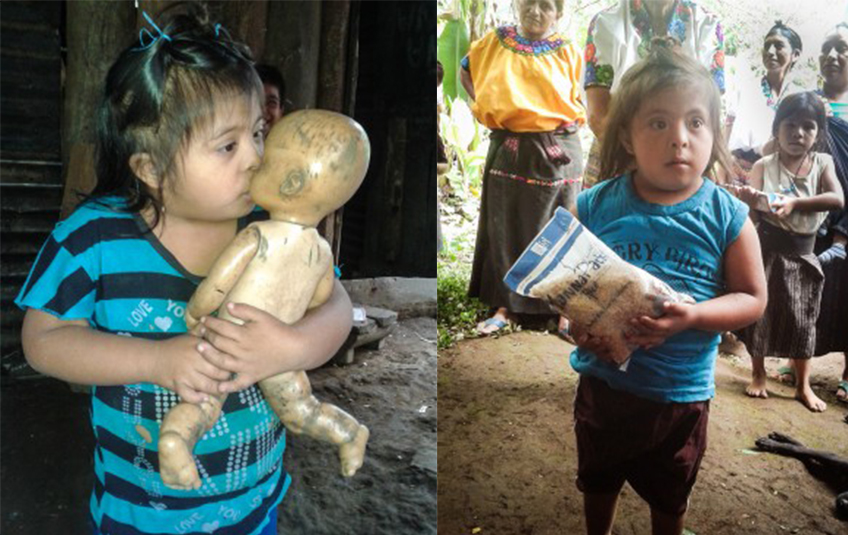 Desperation Turned to Hope
"But God will never forget the needy; the hope of the afflicted will never perish." – Psalm 9:18

Manuela lives in the tiny, remote village of Chuticalbaj, Guatemala. She is the mother of six and grandmother of two.

It takes a treacherous 4-hour drive to reach their scantily-constructed home in the mountains.

One of Manuela's younger daughters, six-year-old Juana, was born with Down Syndrome. She needs special care.

Though Manuela works vigorously for her family, she is unable to make ends meet. Little Juana slowly suffers from malnutrition. She is weak and lifeless.

Thankfully, FMSC's partner New Hope Ministries (NHM) discovers the village. They recognize the family's desperate need for food and immediately enroll them in the New Hope food program.

Fragile Juana starts eating FMSC MannaPack Rice every day.

Slowly, she begins to improve and regain her health.

Her mother Manuela is deeply encouraged.

Through the support of New Hope Ministries and FMSC meals, her daughter has new life again. Now she doesn't have to worry as much. Her stress begins to fade away.

With a grateful heart, Manuela learns about the amazing love of Jesus from NHM. She can trust him. He gives her strength to continue caring for Juana in the midst of extremely difficult circumstances.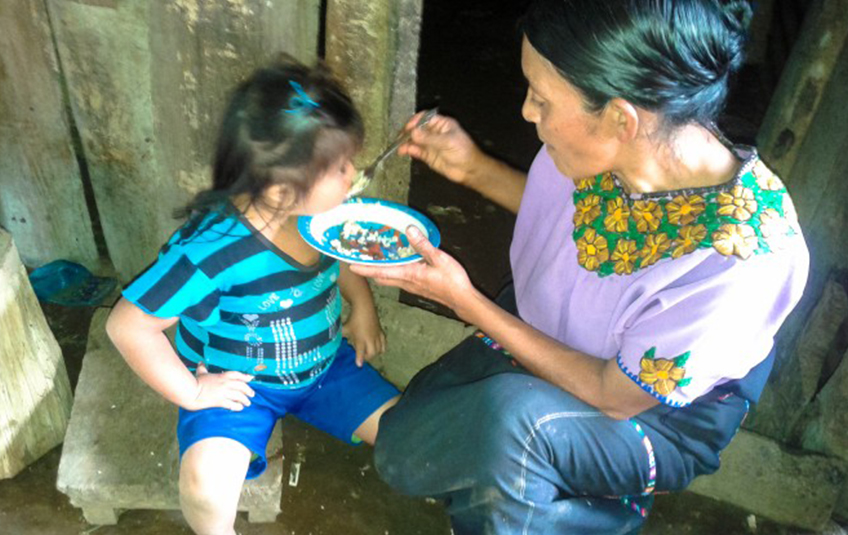 As a result of her new faith in Jesus, Manuela has become a leader in her community and started a small home church with her neighbors.

She says, "Thank you for this life-giving nutrition!" You have changed her life and made a true impact.

Precious little Juana still relies on her mother to survive every day. This is a hard reality for families with children who have Down Syndrome.

Thanks to NHM's medical assistance and the benefit of nutritious FMSC meals, the family is learning healthier habits. Juana continues to improve. She loves to brush her teeth and adores playing with her favorite doll.

Through the gift of MannaPack Rice, funded by your dollars and packed by your hands, not only has Juana's life been saved, but her mother, family and community have been fed and encouraged spiritually as well.

This is why FMSC does this work, to feed God's kids hungry in body AND spirit.

Because of your faithful support, FMSC continues to see incredible impact on families just like Manuela and Juana's around the world.

Your giving is so important. You play a critical role in allowing FMSC to feed more kids just like Juana every day.
Related Items