Walking and Running in Zambia
Stories of Feeding God's Children Hungry in Body & Spirit
Related Items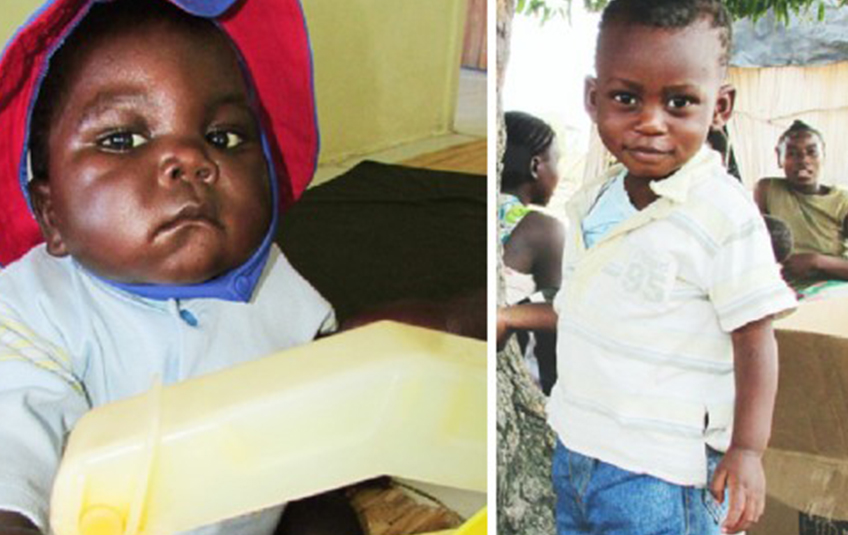 Walking and Running in Zambia
When Munu arrived at the Village of Hope's Save a Life Center in Zambia, he weighed only 16 pounds.

His face, arms and legs were swollen. The 18-month-old couldn't even crawl.

"He cried constantly because of how much his little body hurt due to his dry, cracking skin and the swelling all over his body," the center said.

The Village of Hope works with Children's Cup, an FMSC distribution partner that receives MannaPack meals.
"Even though we have only been receiving MannaPacks for one year, we have seen an incredible difference in the amount of people that we are able to feed, to love, and to serve because of Feed My Starving Children," the Village of Hope said.

The organization is able to provide full bellies to more than 400 kids a day!

Munu's mother brought him to the center every week for FMSC meals, and after six months he gained about six pounds. His swelling went down and his skin started to heal.

Now, at about two years old, Munu's mother can't keep up with him because he has so much energy.

He's walking and running. The Village of Hope said he has a light in his eyes not seen before.

Malnutrition is a big cause of death for many small children in Western Zambia. In most cases their parents have died from HIV/AIDS, according to the Village of Hope.

Helping precious children like Munu is truly a team effort. Thanks to our volunteers and food partners, we can live our mission of feeding God's children hungry in body and spirit.

Subscribe to The Feed
We'll periodically send stories of hope to your inbox.