The Feed
Stories of Feeding God's Children Hungry in Body & Spirit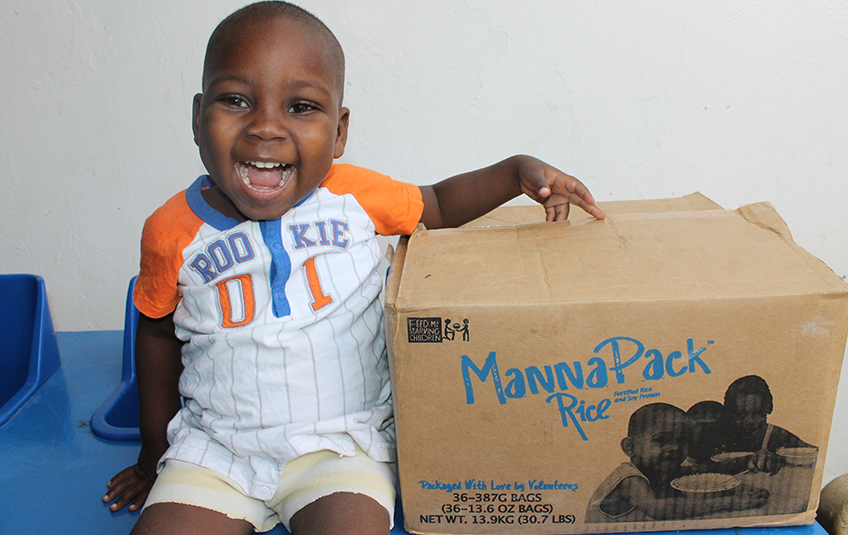 From Miserable Pain to Radiant Joy
"The Lord has done great things for us, and we are filled with joy." – Psalm 126:3
Deep in the rural mountains of Haiti, in a dusty village where life is hard and food is scarce, 3-year-old Tisine's eyes were glazed with pain.

He showed signs of kwashiorkor, a horrible symptom of malnutrition that often causes intense swelling and extreme discomfort.

In a family with 11 children to take care of, his mom simply couldn't keep up with the needs of her large family.

Tisine was miserable. He didn't eat much. He didn't receive enough nutrients. He struggled to grow. His hair turned red from malnourishment. Tisine cried and slept all the time. He never had enough energy to play.

Overwhelmed and worried, his mom carried her son for miles to get him to FMSC partner Real Hope for Haiti. Because of the meals you funded and packed, Real Hope for Haiti was able to feed Tisine MannaPack™ Rice.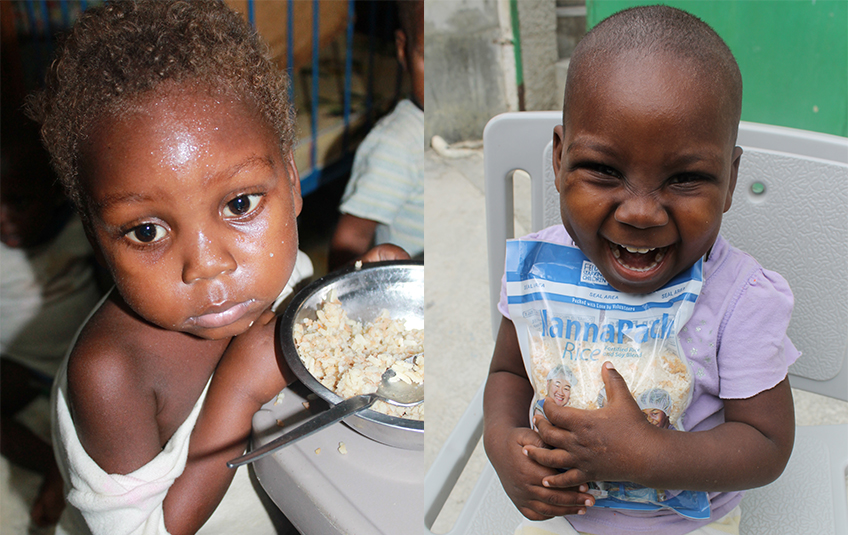 He soon gained five pounds. His mom was so relieved and excited to see her son healthy!

Now Tisine's family receives FMSC meals every month. He and his siblings are able to eat every day because of you.

Tisine's hair turned from red to black again. "Now he runs, plays and laughs," his mom says happily. And he has the most brilliant, contagious smile!

He radiates JOY thanks to YOU!
UPDATE: If you are moved by Tisine's story, we have a unique opportunity for you. He is one of six children whose story is featured in our Celebration Campaign. You can make your gift-giving effortless and meaningful by choosing one or more of these FMSC gift cards to celebrate a wedding, birthday, etc. Just click HERE to get started!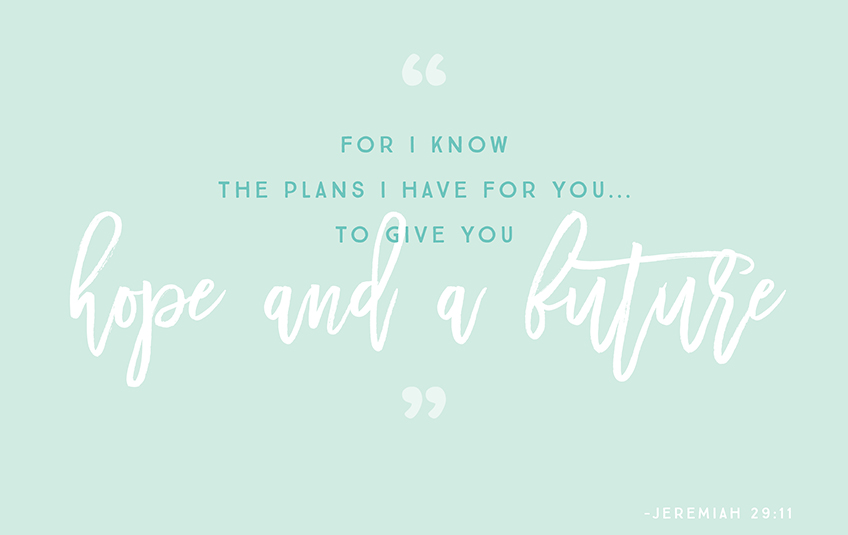 Subscribe to The Feed
We'll periodically send stories of hope to your inbox.
Related Items