We love that you're here
Orange and Feed My Starving Children (FMSC) are partnering this year for the missions emphasis of Orange's Gadgets and Gizmos VBS curriculum.

Get to know us
FMSC is a Christian nonprofit committed to feeding God's starving children hungry in body and spirit. The approach is simple: children and adults hand-pack meals specifically formulated for malnourished children, and we ship these meals to distribution partners around the world.
Include FMSC in your VBS mission emphasis
There are some great ideas in the Missions Folder of the Gadgets and Gizmos curriculum. In addition, we compiled a few FMSC resources to enhance your mission emphasis.
Day Two
The curriculum focuses on how God created food to nourish our bodies. Complement the lesson with FMSC's Food Product Guide.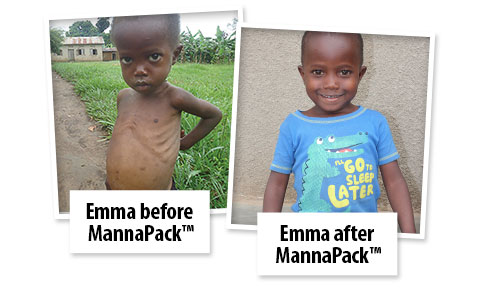 Day Four
The curriculum focuses on how God created us to help each other. Share the story of Emmanuel, a little boy from Uganda who was severely malnourished, but with the help of FMSC volunteers and donors is now thriving!

Watch Emmanuel's video
See pictures of Emmanuel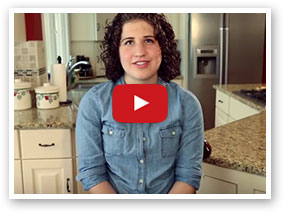 Day Five
On day five the curriculum can be complemented with the story of Erica, a young girl that used her talent for making fudge to raise money to feed kids.
Watch a video about Erica
Fundraising idea
M&M fundraising tubes.
These little tubes make a perfect little treat while also making a difference in the lives of kids around the world. We call our M&M tubes 'Mission Money.' Purchase a tube of M&M's, enjoy the chocolate, and then fill the tube up with quarters. Send your donation back to FMSC. Each filled tube raises enough money to feed one child for two months!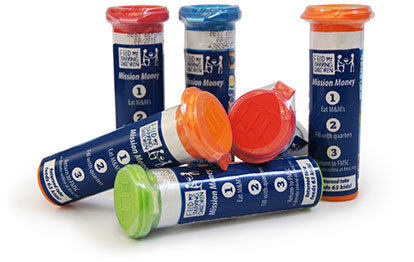 How it works
Order the M&Ms.
NOTE: Inventory may be limited through FMSC's MarketPlace – you may also purchase M&Ms at your local grocery or big box retail stores
Pass out the tubes to the students
Encourage the students to eat the chocolate
Tell them to fill the tubes with quarters
Collect the filled tubes from your students
Count the coins (collection machines can take up to 10% of your donation in processing fees. Your local credit union will most probably offer a lower rate. You may want to recruit a volunteer to handle this task.)
Have the bank cut a cashier's check for your donation, or your host church may handle this for you. Please include "Orange VBS" in the memo portion.
Send your check to: Feed My Starving Children, 401 93rd St. NW, Coon Rapids, MN 55433. Donations can also be made via credit card online.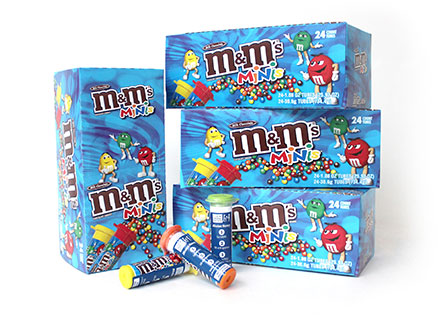 FMSC Contact
Lisa Stueckemann
Development Advisor - MobilePack
LStueckemann@fmsc.org
Feed My Starving Children
401 93rd St. NW
Coon Rapids, MN 55433
Donate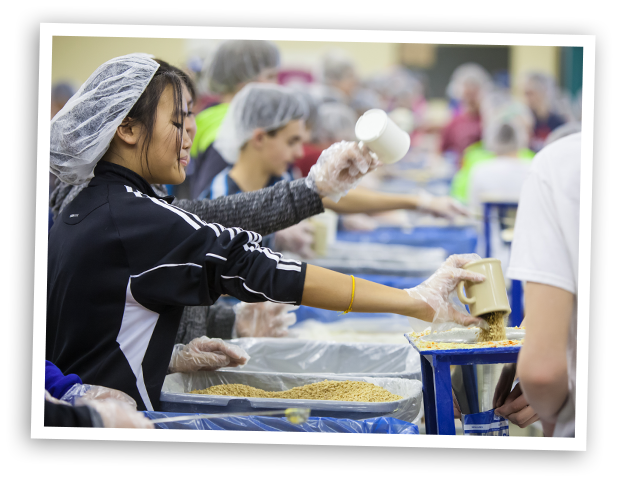 FMSC MobilePack Events
Bring a unique and powerful volunteer experience to your church. Unite your congregation with an energetic event that invigorates and renews vision within your church members. 

Give God's children nutritious food and show them how much Jesus loves them by packing meals for them.

When you come together and pack, you're literally saving lives.
Find out how
Let your light shine so others can see it. Then they will see the good things you do. And they will bring glory to your Father who is in heaven.