The Feed
Stories of Feeding God's Children Hungry in Body & Spirit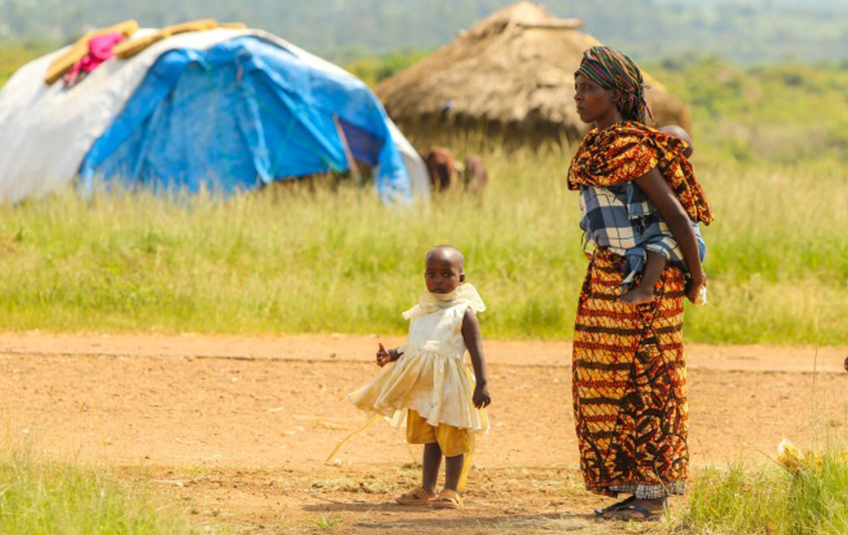 Through Her Eyes
This is something the Lord laid on my heart to write. Any similarities to people or real-life situations is purely coincidence. As the communications specialist for FMSC, I have been introduced to hundreds of stories of children who weren't expected to live, yet when given nutritious food specifically formulated for malnourished children, were restored to life and futures full of the brightest hope. This post has been inside of me for a while.It's not a real-life situation, but it's from the perspective of a mother who could very easily be in a very similar situation in one of the countries that receives FMSC meals.

Why isn't somebody doing something?

Imagine…
He sits on the dusty ground at your feet, his big brown eyes gazing up at you solemnly.
He has the biggest eyelashes you've ever seen! Beautiful. This child is beautiful.
Someone would probably look around this village and wonder, "Why isn't somebody doing something?"
No one in the village seems to notice this child. He sits on the ground in the hot sun. The pigs and chickens grunt and cluck all around him—he doesn't seem to care, though. He just sits there, staring at nothing.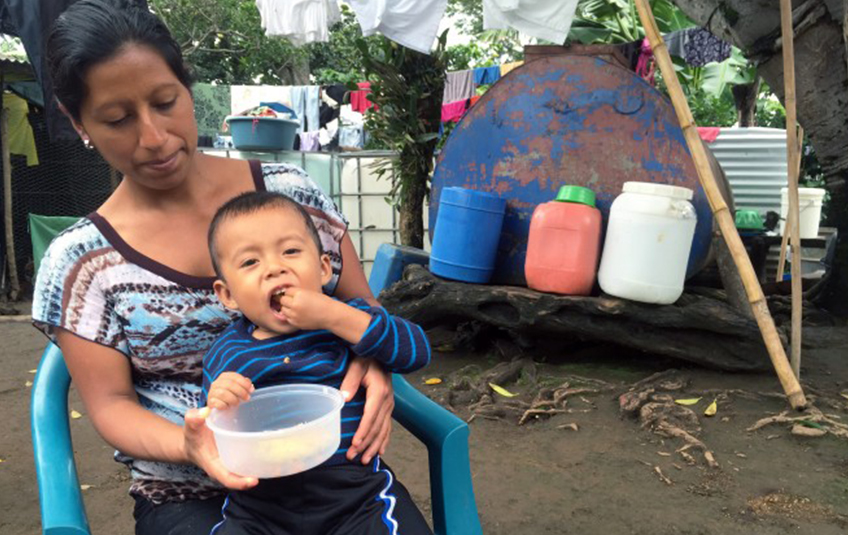 Every once in a while his eyes glance around and he looks extremely sad. But he doesn't have anywhere to go, no one will feed him or give him anything to drink. He's too weak to stand and move out of the hot sun. So he just looks at you.
It's as if he's saying, "My belly keeps getting bigger and bigger and my arms and legs are so small. It's hard to stand up and balance. I don't have much energy anymore. My mom puts me on the ground and I sit in the dirt all day—too tired to stand up. The sun is out and it's pretty hot, but I just sit. I don't feel so tired if I just stay here."
I'm sure there are many mothers out there who will read this and be extremely indignant. "Where is his mom?" "Doesn't she know better?" "Doesn't she love her child?"
But do you know what it's like to live in such extreme poverty where you don't have enough food to feed all of your children, including yourself? Do you have to choose which child you will be able to feed tonight?
Imagine what it's like to be me.
I got pregnant with this child.
I didn't want it, not because I didn't want the child, but because I knew I couldn't provide for him.
I didn't have enough to eat. My body became depleted. The baby took all of my nutrients.
Carrying the child for 9 months in the ferocious heat was hard enough, and the childbirth was excruciating, depleting me further…until I was grasping at life itself.
Then I must nurse the child, and I have barely enough to give.
The child wails and wails pitifully for milk that I am too depleted to give. What I can give barely helps.
Soon the child stops crying, too exhausted to waste energy to cry.
So I cry for him…hot tears of desperation and frustration.
This is just the way it is…life has always been this way. It's unbearable, but I am forced to bear it anyway.
There is no opportunity here.
"Suck it up, woman," I tell myself. "Push those feelings aside and harden your heart."
It's a fight for survival out here, and I have other mouths to feed.
So I begin to set my newborn aside.
I feed this one when I can, when the others and I have eaten, if there is food and if there is any left.
But I can't get attached. He will probably die soon.
So many die.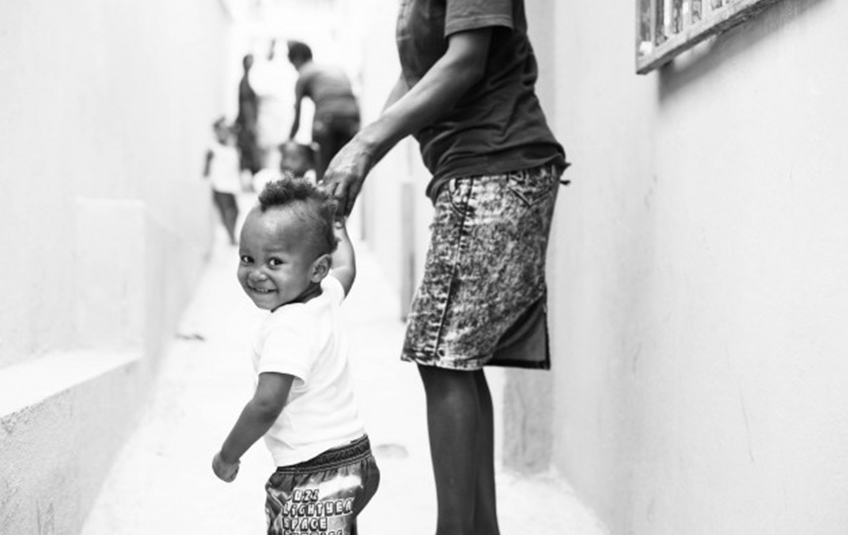 They are so small. Their ribs stick out pitifully.
But my ribs aren't looking good either.
I must find a way to earn a living for my children. But I can't find any work.
My husband…he doesn't seem to care about the family. He doesn't come home too often.
When he does, he just tries to get me pregnant, and that's not good. If I get pregnant again, I might die. So I push him away, too.
There is no love in this place. Only life and death. Mostly death.
It doesn't seem like this is much of a life. But it is just the way it is.
I can't care anymore. I cared last time and my baby died.
So I will care for my children who have made it past infancy.
Maybe they will survive.
Then, out of nowhere, someone tells me there is food.
The world lights up.
Hope.
At first I am stunned. There is food? How? Where? Why?
Before I realize what I am doing, I am running.
For my children. For myself.
I must get to the food.
Once I get there, I see it is real. The smell of food, precious food, saturates my senses. Giant tears begin to run down my face.
I am handed a big silver bowl that feels very hot to the touch.
A woman has just scooped it–beautiful rice–into the bowl for me. As she handed the bowl to me, she even smiled.
No one has smiled at me for days.
There was nothing worth smiling about…until today. When the food came.
I want to smash my face into the rice and breathe it in…as if that were possible.
I force myself to grab a couple grains of rice and slowly bring my fingers to my mouth.
Rice has never tasted so good. This rice has a nice taste to it.
I eat, and enjoy, my first hot meal in weeks.
I lick the bowl clean.
My stomach stops hurting.
I sit in wonder.
I can't remember the last time my stomach didn't hurt.
I start to weep because now I realize I can feed my babies.
My milk had run dry. I have been too weak to feed them. I couldn't do anything for my babies anymore.
Every part of me that is a mother has been slowly dying inside…I had to force myself to move on and focus on my own survival.
But now…maybe there will be food more often.
Maybe now, there's hope for my babies.
And there is.
Hope has come to stay.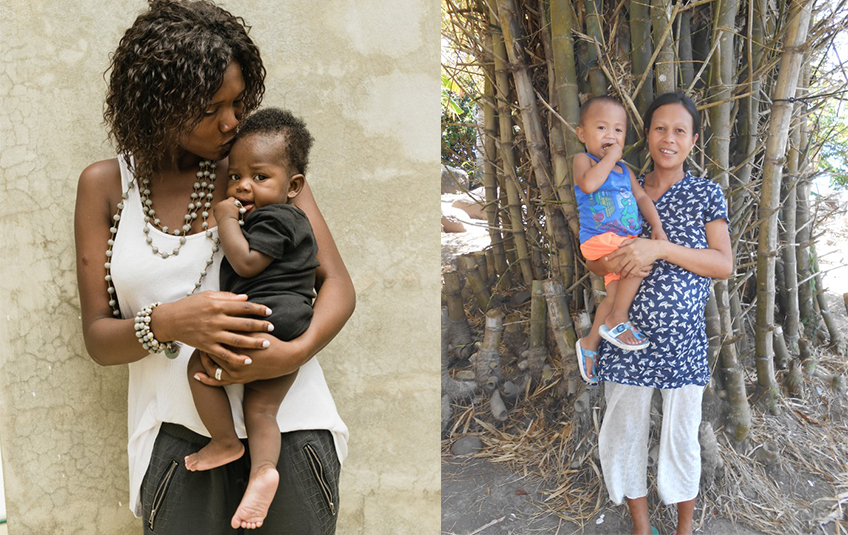 One Year Later

We are happy now that the food has come. My children are healthy. See those big smiles on their faces? I know…I wouldn't recognize them either! They've completed changed. They're growing!
With the food came joy I had never felt before. Now I believe my children have a future.
You saved my baby. Look, I don't have to push my husband away…I'm pregnant again and our marriage is better because we have food. I learned he stayed away from the home because he couldn't provide for us and felt like a failure.

Because there is food, we're all healthy and my husband has strength. He found a job as a farmer. Now we are planting our own food. We actually love each other again.
I learned about Jesus, and now that He's in my heart, I have peace.
My kids' laughter is music to my ears.

Thank you for bringing this food.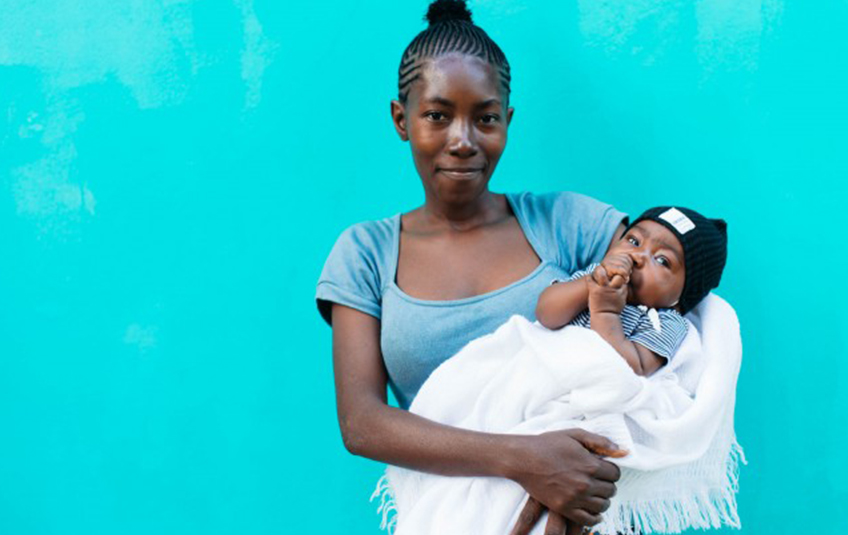 Subscribe to The Feed
A couple times a month, we'll send stories of hope to your inbox.
Related Items