The Feed
Stories of Feeding God's Children Hungry in Body & Spirit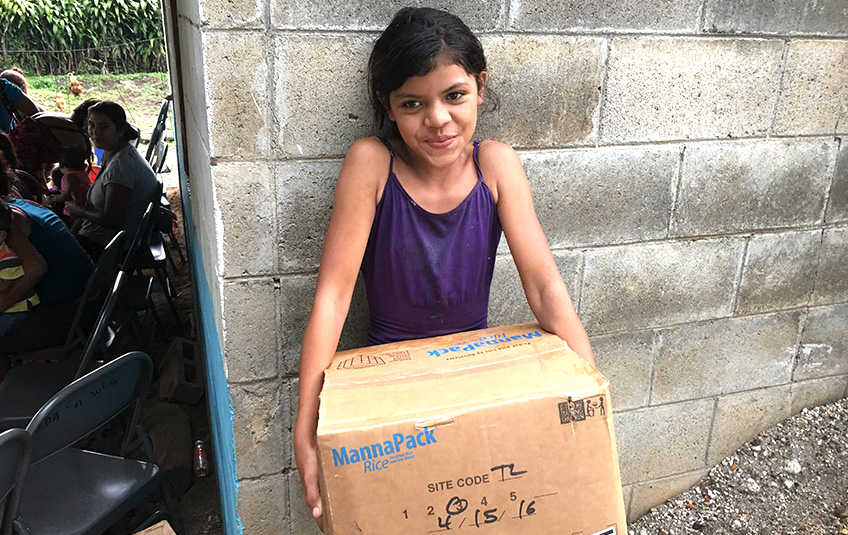 We Help Them Dream
October 24, 2016
Guest Author
Dave Gunnlaugsson is a MobilePack development advisor for Feed My Starving Children. 
"They can dream of a different life" -- words I'm quite certain I will never forget.  We were driving through the pouring rain in the rural areas of El Salvador outside of the capital city of San Salvador.  Majo, or María José, of FUSAL was behind the wheel. 
Many MobilePack hosts and FMSC staff recently met her when she came to Minnesota to speak at the MobilePack Host Summit. At the summit, she was well-dressed, prepared and a bit nervous. Behind the wheel of a Toyota truck, driving through the rain, up a muddy mountain road, she was in her element.  
She was taking us to a Nutripunto (which translates to Nutrition Point) to see how they use the FMSC food at one of their many Nutrition Point locations.  
We arrived in the rain to the scene of fourteen mothers and their children huddled under the roof on the porch of a local home.  They were in class, a cooking class, to learn how to combine the MannaPack meal with local ingredients to add variety, flavor and extra nutrition and calories.   
I paused to take the scene in and was overwhelmed at the beauty of it all.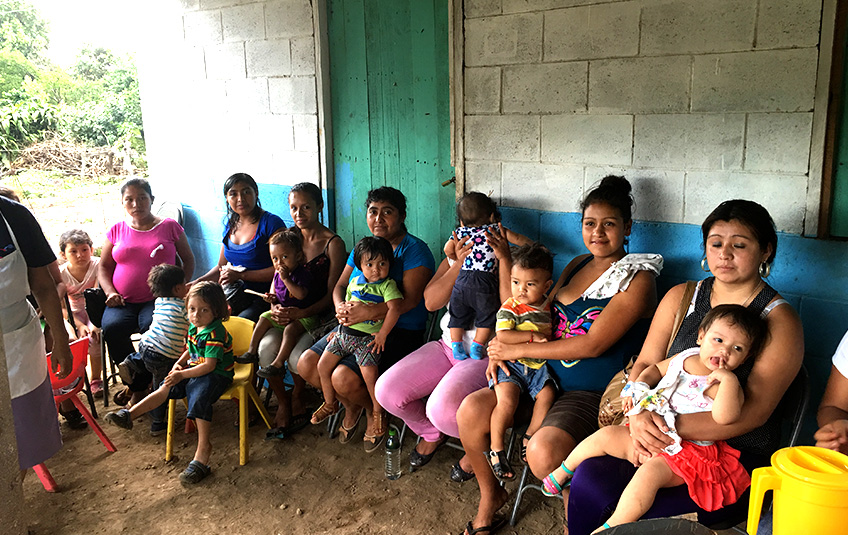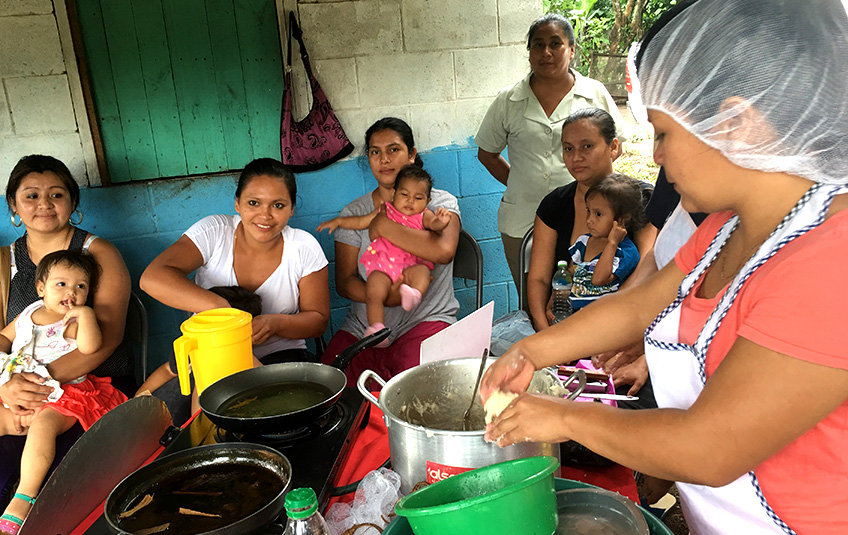 The mothers were happy, the children looked great, the food smelled incredible.  I have been a part of many MannaPack meals at FMSC, from their beginnings to the boxes to the trucks.  And yet this was something different.  This was a meal being prepared for families to eat together to help children and mothers thrive. 
From here, we went to a nearby home as we listened to the local nutritionist who was meeting with a mother one-on-one to help her understand how to better care for her child.  He listened to her, encouraged her and helped her to understand the importance of feeding her children well.  As we visited with him, he shared that prior to FMSC meals and the Nutrition Points, the malnutrition rate in this area was at 43 percent, way above the national average of 19 percent in El Salvador.  
With great enthusiasm, he also shared that with the help of MannaPack meals, training and monitoring and evaluation, that number had dropped to 10 percent in the months they had been working there.  
His joy in sharing was palpable.  He was so excited to see the changes that had happened. I spoke with him and thanked him for how real his love was for these families and these children.  
These Nutrition Points are happening throughout El Salvador -- 246 of them in 18 municipalities reaching over 160,000 people.  
This is how Majo spends most of her days, visiting and supporting these Nutrition Points, supporting the staff, taking care of details. She is 26 and had begun a successful marketing career out of college, only to leave it all behind to do something more for the people of El Salvador.  
As we talked more with her she too was so excited about this program.  Her excitement came from the blessings that the families receive. 
"They sit at a table and share family time, peaceful family time." she said. "They can dream of a different life; we help them dream."  
While I could share so much more about El Salvador, her heart captured best what our partners are doing in El Salvador.  In the midst of gang violence, poverty and many struggles, they are fighting for a different life for many that could so easily lose hope.
Honduras
Off to Honduras!  After two short days in El Salvador, we headed to another CROPPS meeting in Honduras.  We were greeted at the airport by Guadalupe from CEPUDO and Natalie from Food for the Poor.  
We spent the day visiting partners. Our second stop brought us to ProNiño (which roughly translates to For the Children), a home for boys that the Honduran equivalent of Child Protective Services had found living on the streets.  
They had experienced a fire a few weeks ago in which they lost their bakery and kitchen. The boys had waited for us to eat and consequently were very ready for our arrival.  
We headed to the makeshift kitchen to help with lunch, but there was no MannaPack cooking.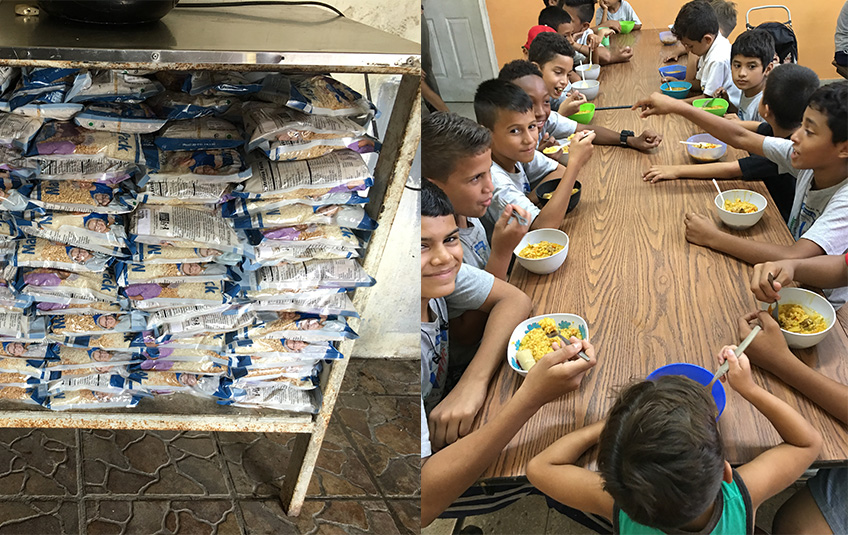 The boys were being served empanadas along with other items. I was hoping to see MannaPack on the stove. 
And then they handed me a plate. The empanadas were filled with MannaPack. They were another variation of FMSC food for the local palates, and they were delicious.  
As I looked through the kitchen, I located the bags of  MannaPack sent for emergency relief after the fire.  
They had been packed in mid-June and were being fed to boys in Honduras just a few months later.  
From the kitchen, we were off on the tour. We headed to the fields and walked through acre after acre of coconut, mango, corn, avocado, papaya and plantains. CEPUDO, in hopes of helping them move towards self-reliance, had provided food to help but also hired an agricultural specialist to help this community and these boys learn to grow and sell food, how to work and have pride in who they are. 
Many of these boys had grown up in rural areas and were being given the chance to restore pieces of their past that had been lost.  It was incredible to walk these fields and see a vision unfold, a vision of a different future for these boys who had once lived on the streets.
We finished our time in Honduras at the CROPPS meeting this morning.  We were expecting three partners and were surprisingly blessed with six.  
While so much could be shared, I was most taken by our first conversations.  
We were discussing the recent drought in Honduras and the effects it was having throughout the country. Thankfully, the reports were positive; the rain had returned and things were improving.  
But the conversation quickly turned to a roomful of partners who were asking the bigger question.  They spoke with great care as they worked together to capture the real heart of the issue that they most often deal with.  
One partner described the issue they really face as a "Drought of the Heart."  Poverty had stolen the dignity, pride and hope of so many throughout Honduras.  
I was so moved as these partners talked through the importance of not just giving food to people, but helping them through training and support to discover themselves as people. 
Real people, created in the Image of God, with real gifts and potentials.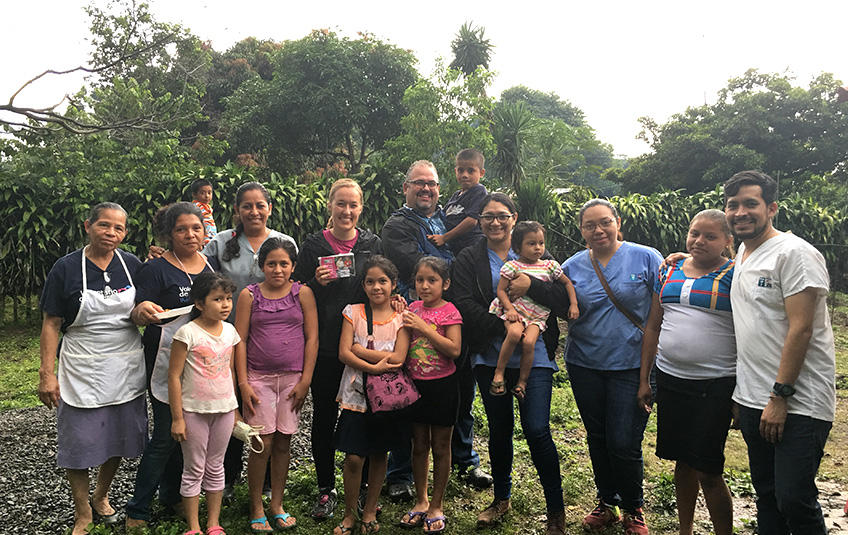 These partners weren't just satisfied with helping; they want to change the culture and break the many years of oppression and hopelessness.  
They are fighting for the hearts of people in as many ways as they can.  And they are encouraged and hopeful to be doing it together in the partnership of CROPPS and with FMSC.
So much more could be shared.  I leave Central America encouraged and renewed.  I hear so often the question of, "Aren't you hurting people by just giving them food?" 

And for four days I have met partners who are teaching nutrition, fighting for quality family time, hiring agricultural specialists, taking boys off the streets, feeding the hungry, changing the culture and constantly asking what else they can do to turn hopelessness into hope.  
They are seeing people for who God has made them to be and creating self-reliance on every level from the physical, the emotional and the spiritual.  
I am honored and humbled to stand in the trenches with each of you, our donors and our partners to see God's children and help them dream again!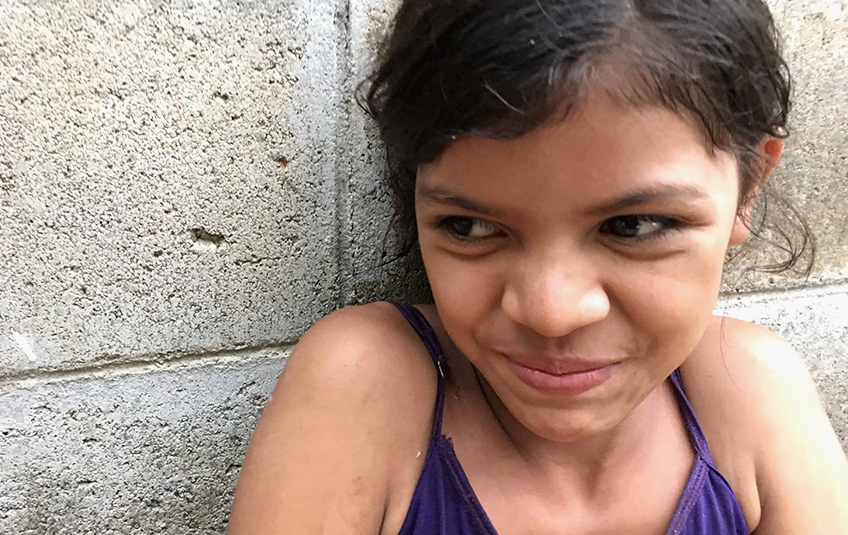 Subscribe to The Feed
We'll periodically send stories of hope to your inbox.
More stories of hope