Why We MobilePack
Stories of Feeding God's Children Hungry in Body & Spirit
Related Items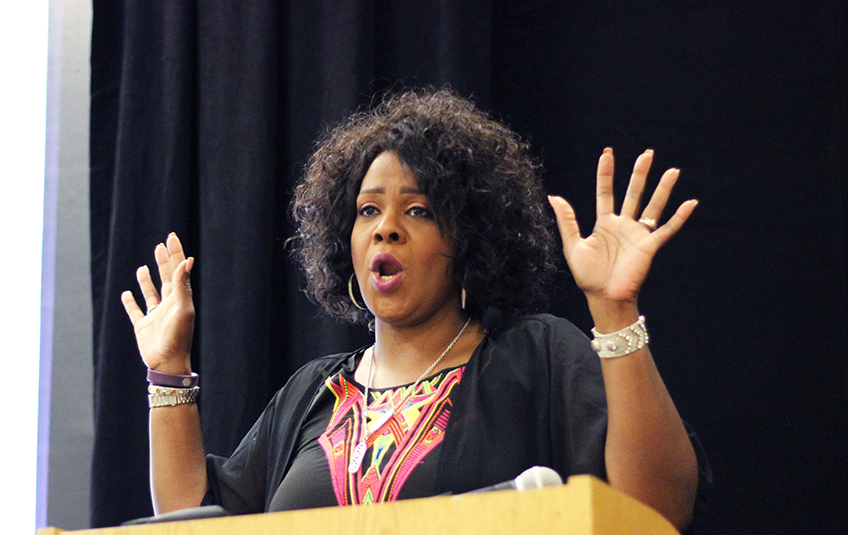 Why We MobilePack
"Now to him who is able to do immeasurably more than all we ask or imagine, according to his power that is at work within us, to him be glory in the church and in Christ Jesus throughout all generations, forever and ever! Amen." — Ephesians 3:20-21

The 2016 MobilePack™ Host Summit blessed both our hosts and Feed My Starving Children staff.

Laurel Bunker, dean of campus ministries/campus pastor at Bethel University shared a passionate keynote, reminding the crowd of why we MobilePack.

"There's not a thing you can do for someone else that doesn't touch my heart, says the Lord," she said.

FMSC leadership gave insight into our vision for the future and hosts told inspirational stories about what God has been doing. FMSC partners from El Salvador shared how MobilePack events bless the hungry in their country.

Mike Winn and Kiersten Greeff from Rising Church in Suwanee, Ga. had a beautiful panel about stepping out in faith.
Kiersten said she left the opening presentation at last year's summit thinking, "We can do so much more."

"[We] understood in a fresh way that this is how others can learn about the need and see who God is," she said.

Months later, the church was able to nearly double the number of meals packed from previous events. Their goal for this March is to pack 1 million meals.

"What if we hadn't gone to the Summit or hadn't stepped out in faith?" Kiersten asked.

At this year's event, MobilePack hosts were able to not only be blessed by these testimonies, but pack meals together at our Eagan, Minn. site, worship, pray and eat together.

Laurel closed Thursday's keynote by reading Isaiah 58:6-10:
"Is not this the kind of fasting I have chosen: to loose the chains of injustice and untie the cords of the yoke, to set the oppressed free and break every yoke?

Is it not to share your food with the hungry and to provide the poor wanderer with shelter — when you see the naked, to clothe them, and not to turn away from your own flesh and blood?
Then your light will break forth like the dawn, and your healing will quickly appear; then your righteousness will go before you, and the glory of the Lord will be your rear guard.

Then you will call, and the Lord will answer; you will cry for help, and he will say: Here am I.

If you do away with the yoke of oppression, with the pointing finger and malicious talk, and if you spend yourselves in behalf of the hungry and satisfy the needs of the oppressed, then your light will rise in the darkness, and your night will become like the noonday."

A BIG thank you to everyone who attended and shared at this year's summit! We can't wait to hear the stories of what God does in your MobilePack events this year.
Subscribe to The Feed
We'll periodically send stories of hope to your inbox.