The Feed
Stories of Feeding God's Children Hungry in Body & Spirit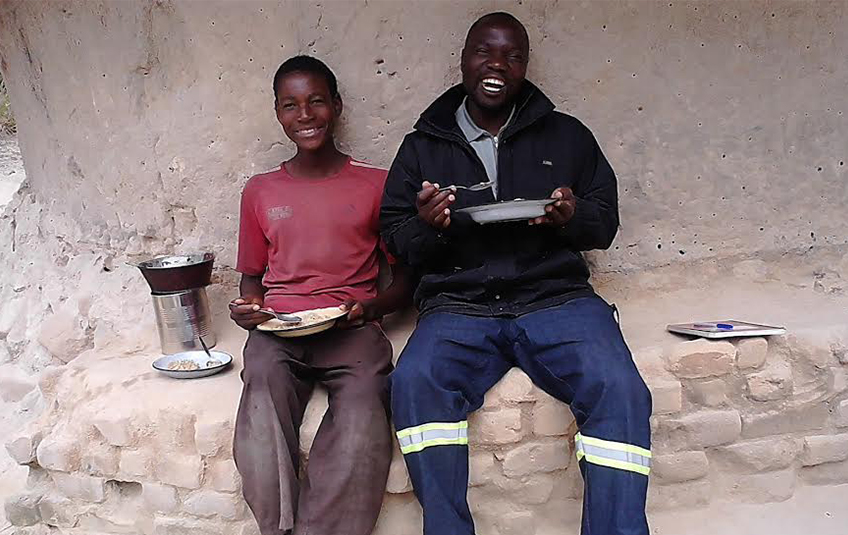 In Zimbabwe: A Boy Named Blessing
Fifteen-year-old Blessing was known to those in his poverty-stricken village in Zimbabwe as "The Bad Boy."

As a child he suffered from kwashiorkor, a form of malnutrition caused by a lack of protein in the diet. He also survived polio and many other minor illnesses. This malnutrition and illness delayed his education. He was four grades behind for his age.

He lives with his grandmother, a widow who takes care of seven children.

"My grandchildren always had to search for whatever food they could find," she said. "In the process, Blessing went to extremes as he just tried to survive."

These extremes are what earned Blessing the nickname "The Bad Boy."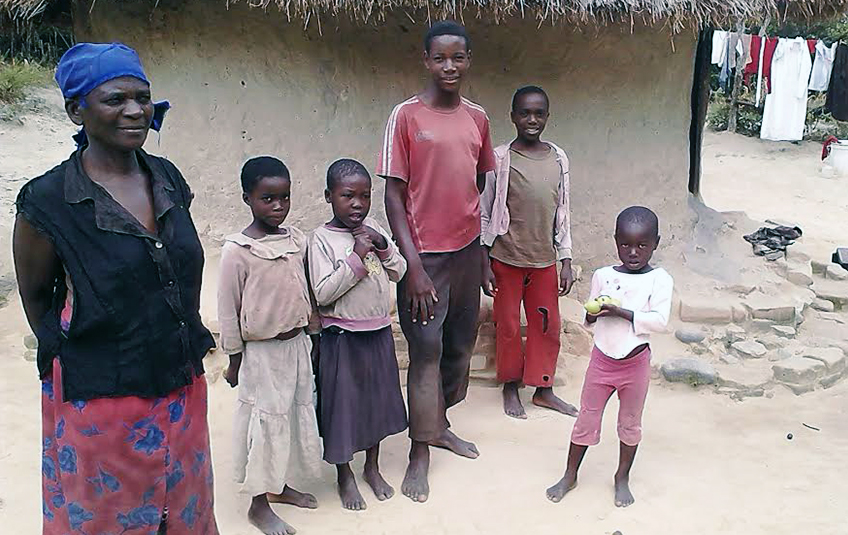 He began to hate school. He was a laughing stock to the other children because he was so behind. His grandmother couldn't afford the school uniform, which made him stand out even more. And his belly was almost always empty.

Blessing started bullying others and taking their food. Often, he skipped school altogether.

"Blessing would break in or sneak in huts and houses by day or night in search of food to save his life," Healing Hands International staff said. "Many people believed and thought he was possessed."

At 15 he was dragged to the local neighborhood police station. Blessing's bad habits have been attributed to a "bad spirit." However, his grandmother believes her grandson was just a victim of extreme poverty and hunger.
And she is not wrong. Studies show that the consequences of undernutrition go beyond the physical.

Stunting, a form of undernutrition, has adverse functional consequences on children, according to the World Health Organization (WHO).

These functional consequences include poor cognition and educational performance. Simply put, it is not farfetched to believe that a child suffering from extreme hunger would behave poorly.

These behaviors can be intensified in adolescence (ages 10 to 19), especially as interventions for children very often focus on the younger ages, according to UNICEF.
The Power of Food
But as we know, food is powerful.

Blessing's grandmother began to receive FMSC meals through Healing Hands International, and everything began to change.

The teen now eats at home with his family and also receives MannaPack™ meals at the care center run by Healing Hands International.

"Blessing now loves school and is currently doing grade seven," his grandmother said. "Skipping school or staying at home with nothing to eat are now a thing of the past."

Healing Hands International agriculture trainer John Dube agrees.

"Without the Care Center providing FMSC Manna Pack Rice meals, Blessing would not be the boy he is today," Dube said. "Today Blessing is no more the 'bad boy' he used to be."
Zimbabwe: A Snapshot
"Once the bread basket of the region, since 2000 Zimbabwe has struggled to feed its own people due to severe droughts and the effects of a land reform programme which saw the seizure of white-owned farms redistributed to landless black Zimbabweans which led to sharp falls in production." -- BBC News
Bordered by Zambia in the north, Mozambique in the east, Botswana in the west and South Africa in the south
Population of 13 million
Unemployment and poverty are endemic
Political strife is common
Life expectancy is 54 years
Related Items