The Feed
Stories of Feeding God's Children Hungry in Body & Spirit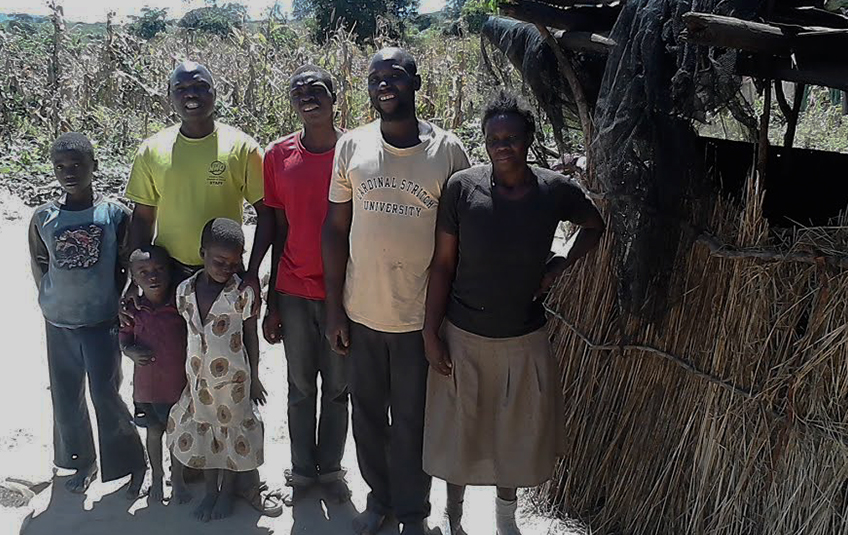 No Borders: Food Brings Unity in Zimbabwe
This post is part of a series about Feed My Starving Children meals reaching hard to reach places. See the first installment HERE.  
An active mother of five, Beauty lives in a village in Zimbabwe. She was recently diagnosed with asthma, which came as a blow to her entire family.

She can no longer do the hard work she once did, walking door to door with heavy baskets of wild fruits and vegetables to sell.

Now Beauty, her husband and older children all work small jobs in the community to survive. Their children haven't been able to attend school and are usually seen in dirty clothes, covered in dust.

"The poverty cycle seem to be a permanent mark in their family," FMSC partner, Healing Hands International (HHI), said.

Beauty's husband describes the family's survival style as "of the birds of the air." But through HHI, Beauty's family is able to eat FMSC meals that you pack.

"The nutritional MannaPack Rice™ meals was a relief and to my children. It was like the Christmas Eve experienced once in a year. Our meals are usually meant to just fill the tummy," Beauty said, meaning they have little to no nutritional value.

This family usually has one meal a day except when they get they get perishable food from their day's work.

"MannaPack meals are just like the historic manna from heaven. They are saving lives," said HHI agriculture trainer John Dube.

To Beauty's family, MannaPack meals were not just nutritional food relief but also a unifier.

She has never seen her children spending so much time at home playing together, she said, describing MannaPack meals as the missing link.

"Nothing brings division and disunity among families more than hunger," she said. "Now my family has been united. My children are now at home most of the time."
Please pray that the 
power of food 
will continue to reach the tough places, where children deserve to not only survive, but to dream for a future. As you read this, there are regions that FMSC is currently unable to reach. Please join us in praying for open doors and partnerships in those regions. 
Subscribe to The Feed
A couple times a month, we'll send stories of hope to your inbox.
Related Items