The Feed
Stories of Feeding God's Children Hungry in Body & Spirit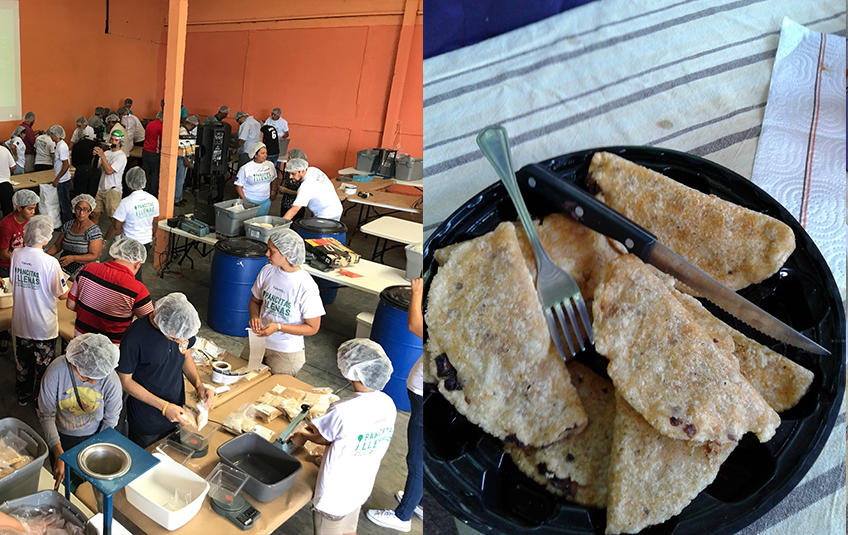 In Nicaragua: MannaPack Used in Creative Recipes
July 25, 2017
Guest Author
Lilia is a team leader for Feed My Starving Children. She was recently in Nicaragua for the launch of a special FMSC pilot program called 3-Pack. Here, she shares her reflections from this unique trip as a witness to FMSC history!
Last Friday was our last day in Nicaragua, and after the first day of 3-Pack, the Fabretto and FMSC teams came together to go over the process and smooth out any kinks. We introduced the team members to a live table talk and reinforced the importance of greeting volunteers and getting their attention for the presentations.
By Friday morning, the Fabretto team was running the sessions all by itself. It was really cool to watch them take ownership of the project.

After the first packing session, we visited a feeding program run by Convoy of Hope in Municipio Matiare where they serve about 35 children newborn to 5 years old. The program runs Monday through Friday, and the moms take turns preparing the meals each day.
They have a list of very creative recipes using the MannaPack Rice™, and they prepared eight different meals for us to see before we helped them serve the kids.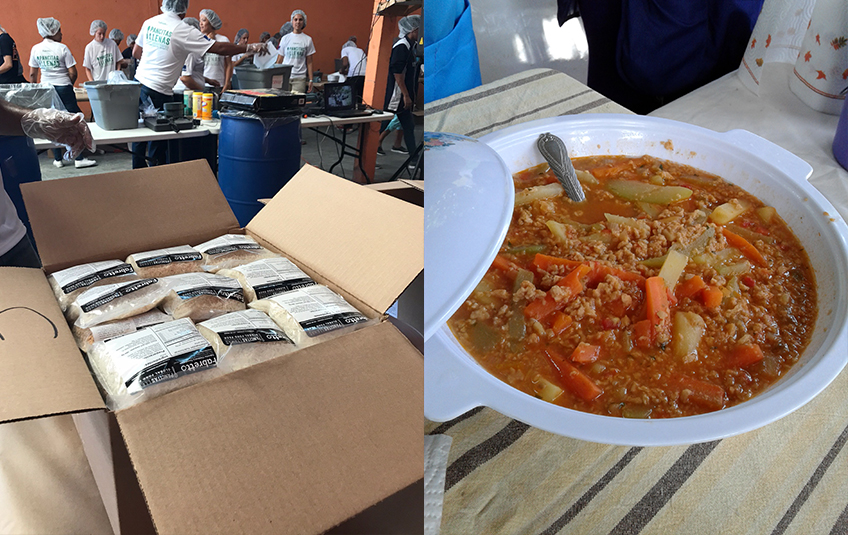 They also have an early stimulation program for moms and children where they learn about nutrition and exercises to stimulate motor, fine motor, social and language skills.

Yesenia, one of the moms who is also part of the home garden program run by Convoy of Hope, took us to her home and showed us her garden. It was amazing! She has all kinds of vegetables, fruits, herbs and even decorative plants.
Yesenia and her family eat the fruits from their garden, and she even sells some of her plants for extra income.

All in all, great things are happening in Nicaragua. It was cool to witness the community come together to help each other -- children who eat the MannaPack Rice pack their own meals, and more kids have Pancitas Llenas* and God's hand is in the midst of all.
Editor's note: Pancitas Llenas means full bellies, which is what Fabretto decided to call the end product.
Learn more about 3-Pack HERE. 
Subscribe to The Feed
A couple times a month, we'll send stories of hope to your inbox.
Related Items