The Feed
Stories of Feeding God's Children Hungry in Body & Spirit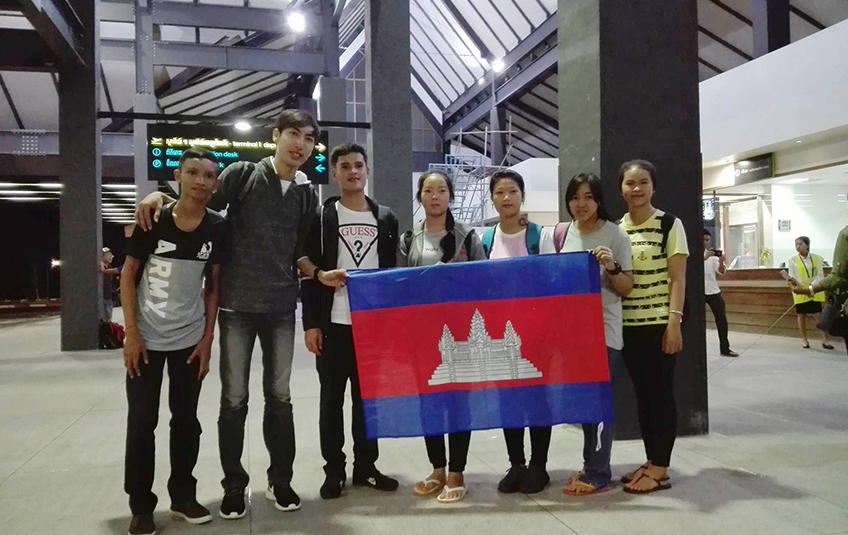 Team Cambodia: 'What Hope Looks Like'
Six students from Cambodia recently participated with teams from 160 other countries in the first robotics competition organized by First Global, a nonprofit committed to STEM education.
Feed My Starving Children's partner,
Caring for Cambodia
, sent a team of four girls and two boys from its Information and Communications Technology program.
Cambodia is scarred by a mass genocide committed from 1975 to 1979 that killed an estimated 1.7 million people.
The country is rich in culture, history and beauty, but Caring for Cambodia was founded in 2003 because the founder saw a big need for educational mentors. The organization now provides education to children from preschool through high school.
In the past 10 years, FMSC has shipped 23,944,896 meals to our Cambodian partners, including Caring for Cambodia, which provides two meals a day to its students.
"[Providing meals] increases attendance, decreases illness and ensures our students can concentrate in the classroom," they said.
The Competition
The theme of this year's competition was to provide access to fresh and drinkable water. The robots gained points by purifying contaminated water samples.

Chanty, a student from Caring for Cambodia, was excited and nervous for the competition. She spoke to a reporter at Voice of America, a U.S. government-funded international news source.

The 17-year-old grew up in a poor family with 12 siblings. Her father works as a fisherman and her mother stays home and takes care of the family.

"Don't be hopeless, because of your poor family situation and people looking down on you," Chanty told Voice of America. "You have to be committed and study hard."
And Chanty's hard work paid off when half of Team Cambodia placed 22nd in the robotics competition.
Most of the students from Caring for Cambodia's schools didn't have the opportunity to study computers until a couple years ago.

"We started building a robot and preparing for the First Global robotic competition with zero programming experience," the organization wrote in its competition profile, adding, "We have worked hard over holidays and weekends. We have had a lot of fun in the process of building robots."

Jamie Amelio, CEO and founder of Caring for Cambodia, told Voice of America the students were "educating an entire generation of what hope looks like, what a different world for Cambodia looks like."
Related Items