The Feed
Stories of Feeding God's Children Hungry in Body & Spirit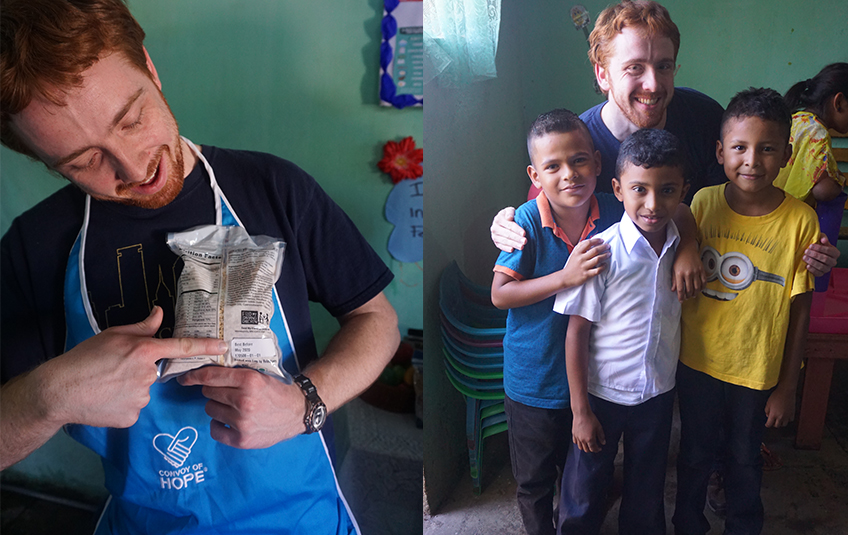 Study Abroad: Kindness Overcomes Differences in Nicaragua
February 23, 2018
Guest Author
"Once you have endured sufferings, you can give someone strength." ― Lailah Gifty Akita
Update (Nov. 2019): This program is on a temporary hiatus. 
Feed My Starving Children recently launched an unprecedented program to support our Volunteer Program Facilitators, the position formerly known as Team Leaders. 

The Study Abroad program is dedicated to making the FMSC Volunteer Program Facilitator experience the best it can be by investing in Volunteer Program Facilitators through an international experience that enhances and inspires FMSC storytelling.

Volunteer Program Facilitators are often the face and voice of the organization. A big part of this role is to educate our volunteers on our story and mission. From orientation through closing, they walk with our volunteers each step of the way.

We believe seeing FMSC's mission firsthand through Study Abroad empowers Volunteer Program Facilitators in their unique and special role at FMSC. 

The curriculum consists of morning classroom time where VPFs go in depth into some of FMSC's programs and mission and discuss tough questions. They spend their afternoons visiting FMSC partners: distributing food, playing with kids and worshiping together. Fun cultural experiences are built into the curriculum.

Solomon, one of the VPFs on the most recent trip shares his reflections from his time in Nicaragua:
The quote above must seem a strange way to begin a reflection on such a life changing experience, but it expresses a truth about this trip that I found in the tender eyes and smiles of children and adults alike.

I could speak about the grinding poverty I witnessed in Nicaragua, or the tattered shoes and clothes of little boys and girls who probably were wearing one of the only sets they owned.

I could paint a picture of the hope and joy twinkling in the eyes of the parents and teachers watching their kids laugh and play and chow down on MannaPack.

I could focus on the incredible differences between our lives and theirs, on how our food is filling in the gaps and how it is saving lives. Instead, I will focus on an act of kindness that might seem, at first glance, to be a touch reckless or negligent.

During our final day in Nicaragua, we were privileged to serve the meals to some of the kids.

While I was talking to a group of shy boys and girls, the people running the feeding center asked for us to direct our attention toward a cloth covered platter.

They thanked us for coming and helping with feeding the children and expressed their desire to bless us in return, before proceeding to unveil a set of Nicaraguan tacos made using the MannaPack Rice™.

My gut reaction was shock.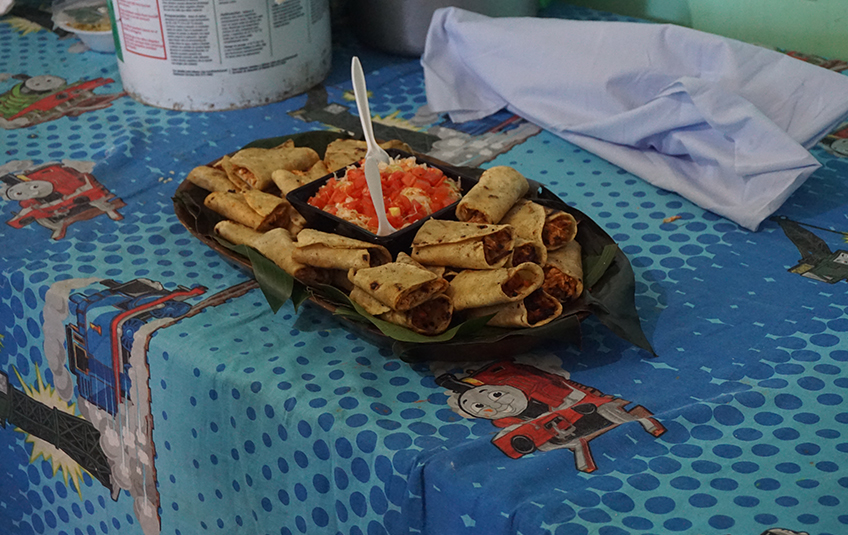 Why were they giving us some of their food, or even some of the MannaPack we had helped send for their needs? What about the kids it was for?

Even as the thoughts passed through my mind, however, I realized the error in my thinking – of course they knew what they were doing!

They were more aware of the needs of the community than I could ever be, and they wanted to give me a blessing anyway.

I was blown away by the sheer strength this act demonstrated – it was not just selfless hospitality they were showing us. They were offering us a small chance to share their lives and experiences, an honor beyond all expressions of thanks they might give.

I was reminded once again that people are powerful, no matter their coordinates on our globe or their circumstances of life – all we are doing is letting that power out.

People know the needs, the suffering of their kindred, but as the quote above states, this simply means they could offer us strength because of it.

Nicaragua taught me that people do not just receive our food. It is not the sum total of the interaction. In a sense, it is a transaction -- we are each providing something to the other. 
It was an incredible source of dignity for them to be able to offer us something so meaningful. It was a lesson in humility of a different sort, chowing down on those delicious tacos.
For a moment, we were not Americans and Nicaraguans. We were simply people sharing food with one another.
That was an honor I am eternally grateful to them for. From their own "plenty" they offered a call for us to share life with them and leave our own behind -- if only for a moment. And their gift has empowered me, as I hope mine empowers them.
So, I say to those receiving our food what so many say to us: thank you, and may God bless you!
Subscribe to The Feed
A couple times a month, we'll send stories of hope to your inbox.
Related Items