The Feed
Stories of Feeding God's Children Hungry in Body & Spirit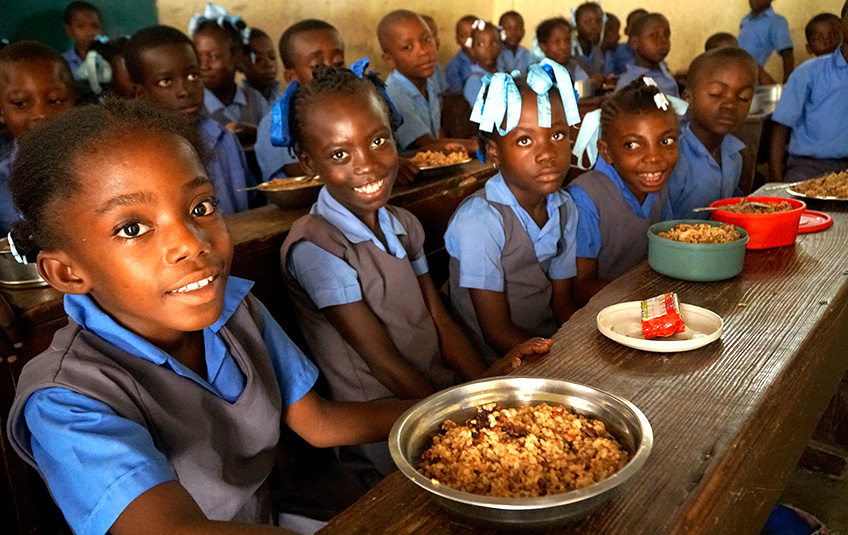 In Haiti: An Ode to School Cooks
This story is part of an occasional series that highlights the caring network of adults in children's lives. Read the first installment HERE.  

For the past eight years, Madam Lifaite Eliscar has worked as a cook at a school in Haiti that receives FMSC meals through Reciprocal Ministries International. 
And she loves her job.

"When I am cooking food for the school kids I feel at ease," she said. "I do it with joy, passion and obedience. I can clearly tell you, I feel God's love in what I'm doing here."

Sometimes she doesn't have what she needs to prepare the food. She's often missing ingredients, beans or wood or charcoal for a fire.

But she always does her best to fix those problems to feed the school kids every day with the help of FMSC meals, she said.
An estimated 368 million children receive a meal at school every day in developing and developed countries, according to the World Food Programme.

School meals not only draw children into the classroom, they provide an incentive to continue their education. Improvements in education and health, in turn, have a direct effect on children's ability to break the cycle of poverty.

Every day, FMSC's partners around the world — like Madam Lifaite Eliscar — work to support these efforts. In a recent survey, 35 percent of FMSC partners reported that school meal programs are the primary context in which they use MannaPack products.
In Her Words: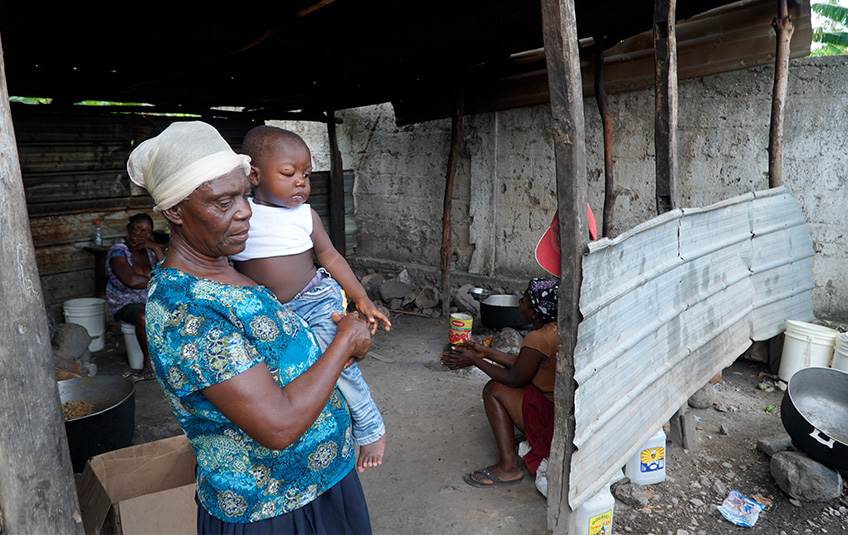 The most important thing for us is when we see children's lives changed.
Many of the children were undeveloped physically. Some others had poor health, but now, because of the hot lunch program that we serve them every morning, they become stronger and their health situation is improved. We must conclude by this; the food is very enriching.

Teachers and also the cooks eat the same meal. I am very touched by a feeling of compassion that there is food available for us to cook. I want to do everything I can do to prepare the food on time. Each time the school kids pass by the kitchen and the food is ready, my heart is touched.

We wish we could continue working for the glory of the Lord, and we do believe we can touch more kids in need. Please, continue to help us! God will pour his blessings upon you abundantly.
A Caring Network
Madam Lifaite Eliscar and the staff at her school are not alone in their passionate care of children. There is a network of caring adults in every community that receives the support of FMSC meals.

These adults know the unique circumstances of the kids who live there. They're behind every before and after story you see.

Sometimes we focus so much on the children in the story, it can be easy to overlook or even misunderstand the adults — but they are so important. Over the next few months, we're going to bring you the stories of some of the cooks, drivers, teachers and parents who dwell behind the scenes of every child's story.
Subscribe to The Feed
We'll periodically send stories of hope to your inbox.
Related Items