The Feed
Stories of Feeding God's Children Hungry in Body & Spirit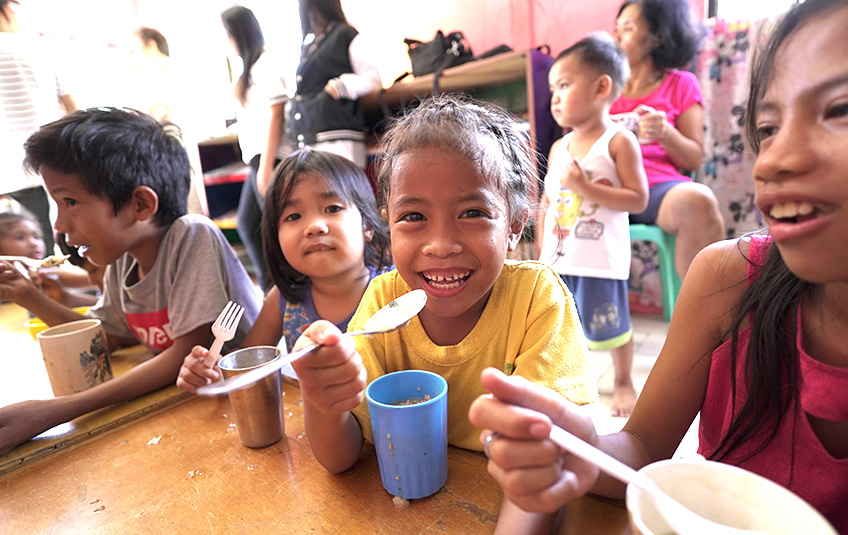 Sustainable Development in the Philippines: A PBFA Story
What is Project Based Food Assistance (PBFA)? 
Through FMSC's PBFA initiatives, distribution partners, churches and local leaders within a specific region come together to help their community. For a period of time, individuals and communities receive a consistent supply of FMSC food to empower them to rise out of poverty and become self-reliant.

At FMSC, we believe that food assistance and community development work together.

"There's all this space on the spectrum between relief and development, said Matt Muraski, VP of International Programs and Supply Chain at FMSC. "FMSC thrives across the entire continuum."

We embrace the complexities within the larger conversation about relief and development. Our PBFA initiatives, like the one in Marinduque, connect these dots to create multifaceted solutions to hunger.
This project lasted five years and included:
Feeding of targeted beneficiaries (children, mothers, TB patients, elderly)
Nutrition education
Livelihood training
Women's empowerment groups


Before, everyone was for themselves. Now there are stronger relationships between members and their community and between church and government.
 Watch the video to learn more:
Subscribe to The Feed
We'll periodically send stories of hope to your inbox.
Related Items