The Feed
Stories of Feeding God's Children Hungry in Body & Spirit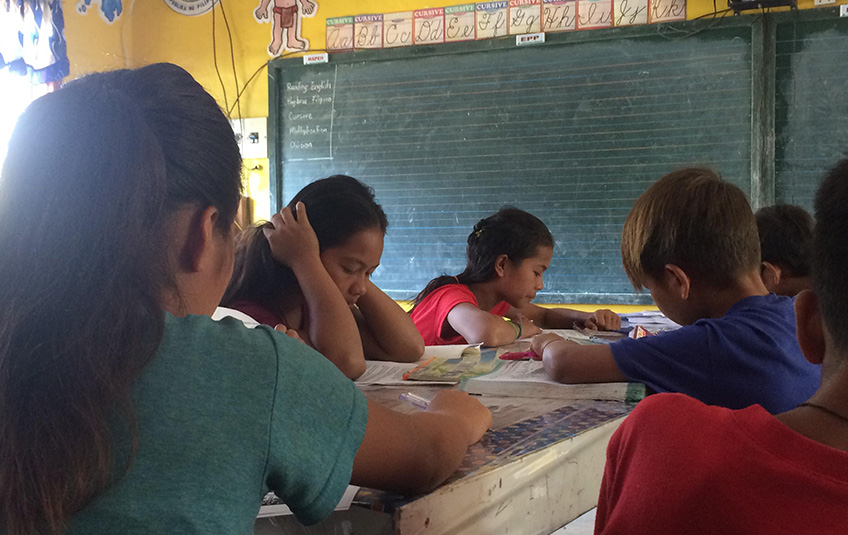 In the Philippines: Louise's Story
"Few other programs offer such an impactful and diverse return on investment. School meals support education and nutrition while promoting a means for people to lift themselves – and their communities – out of poverty." — World Food Programme 
Often, children growing up in the United States avoid doing homework, complain about tests and pretend we are sick to avoid going to school.
But for so many children around the world, the chance to learn, play and grow is an experience that is out of their control.
For Louise, this was just the case.
Despite universal recognition of the right to education for everyone, girls are still more likely than boys never to attend school. According to United Nations, it is estimated that 15 million girls –mainly those living in poverty – will never set foot in a classroom, compared to 10 million boys.
Growing up in the Philippines, Louise lives with her mom and dad, as well as her two younger brothers. Louise's third younger brother passed away, and her mother has recently come down with tuberculosis.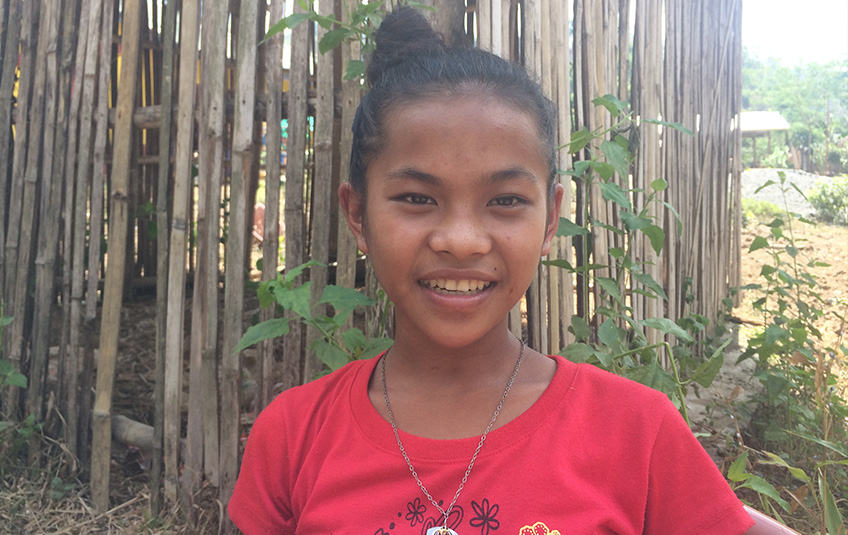 Louise is responsible for taking care of her mother because her father works in the fields.
Due to the unpredictability and dependency on the crops, Louise and her family are often uncertain where their next meal will come from.
Thanks to our partner Convoy of Hope's school feeding program, Louise is able to attend school with the guarantee of a regular hot meal.
After learning about the feeding program and receiving the MannaPack™ meals, Louise has obtained almost perfect attendance and is more productive in school.
She is also now able to run for class valedictorian, with hopes of one day becoming an engineer.
Thanks to the foundation that MannaPack Rice gives and our partners around the world, Louise is now able to live up to her full potential.
Benefits of School Meals
• Increase attention and concentration• Produce gains in cognitive function and learning
• Reduce absenteeism
• Increase the duration of schooling
• Improve educational outcomes (performance, dropout and repetition)
• Alleviate micro-nutrient deficiencies
• Promote community participation
(World Bank)
What You Can Do
As an FMSC volunteer and donor, you can help us reach more of the 66 million primary school aged children who still go to school hungry across the developing world.

Become a Hope Champion: Raise funds for the meals requested by partners to sustain their school meal programs.

Volunteer to pack meals: School is in session year-round, and we need your help to pack and ship the requested meals.

Become a Hope Sustainer: Students like Louise rely on your monthly donations to receive a meal at school every day.
Subscribe to The Feed
A couple times a month, we'll send stories of hope to your inbox.