The Feed
Stories of Feeding God's Children Hungry in Body & Spirit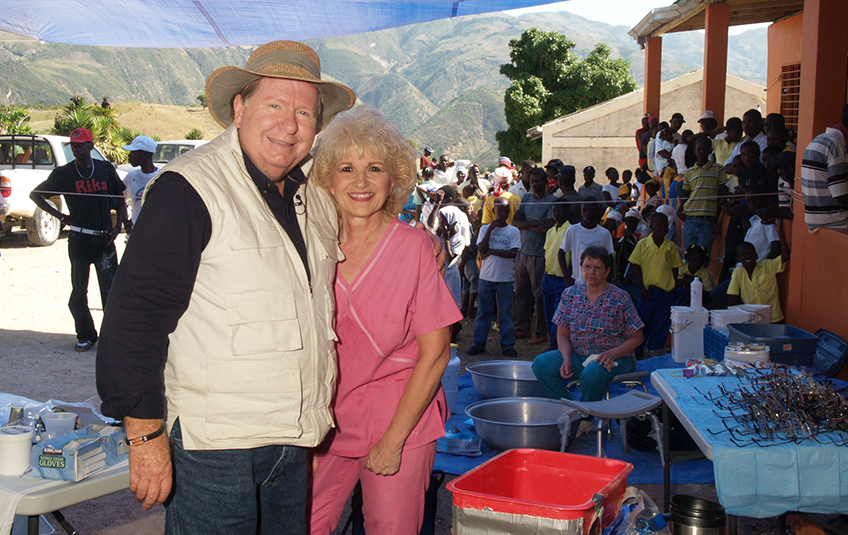 Q&A With Love A Child
On January 12, 2010, a magnitude
7.0 earthquake struck Haiti
, killing nearly 250,000 people and displacing 1.5 million. It destroyed countless buildings and other vital infrastructure, requiring the already poverty-stricken country to start over.
"The earthquake was a momentous event that changed Haiti forever," FMSC's Regional Program Manager for the Caribbean, Junior Obrand, said. "But one thing is certain: The earthquake did not steal the hope and resilience of the people."
In commemoration of the earthquake, we are highlighting our resilient food partners in Haiti throughout the month of January.
Love A Child, Inc.
is a Christian humanitarian organization, serving the needs of children in Haiti.
Founders Bobby and Sherry Burnette live year-round in Fond Parisien, Haiti at the Love A Child Orphanage. They are full-time missionaries who minister to the poorest of the poor in Haiti.
Working to spread the Word of God, showing Christ's love by example, Love A Child's team focuses on easing suffering, providing nourishment and changing lives in the name of Jesus.
Since the earthquake, FMSC has sent more than 207 million meals to Love A Child that they lovingly distribute not only in their orphanage, but throughout Haiti.
An interview with Sherry Burnette from FMSC food partner Love A Child
The earthquake victims were living in tents on our property – hundreds of them. Most everyone was missing an arm or a leg.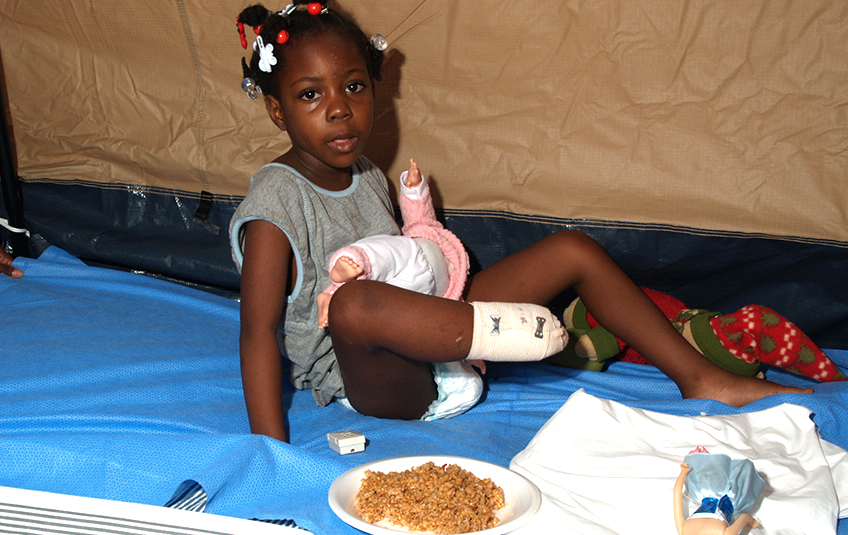 They were lying on cots in their tents, but at night, they somehow crawled partially outside their tents. As they lay there, amid doctors and surgeons who were unbelievers, they began to sing softly and praise the Lord.

One or two would start singing and their songs spread their way through the tents. We went by one night and saw those who had "one arm left" lifting that "one arm" to praise the Lord. No one complained, or blamed God for anything. They were just thankful to be alive. It is a sight I shall never forget.

As soon as the earthquake hit, a revival began. In all the "Field Hospitals," and in all the Churches, everything was packed and overflowing. There was no way to record how many accepted Jesus during and immediately after, the earthquake. We are still reaping the results of a wave of the Holy Spirit that spread across Haiti after that day!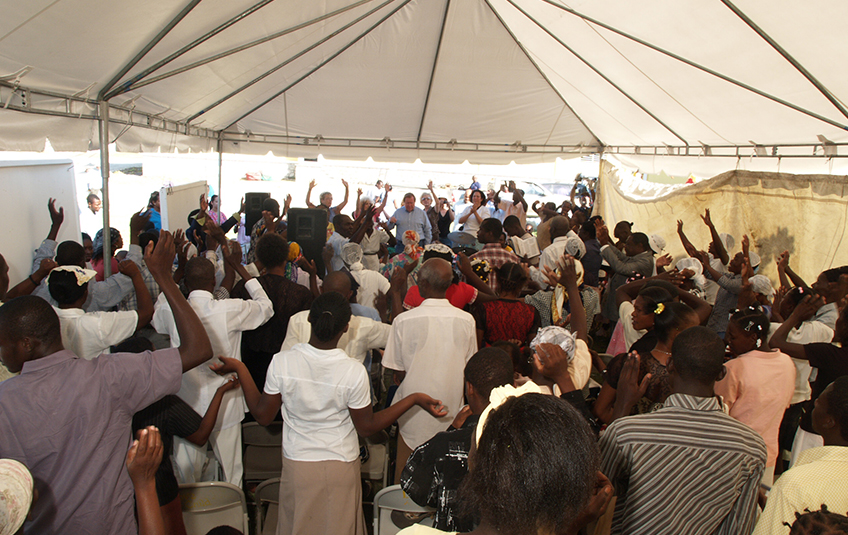 Haiti has now been hit by an "earthquake of violence" such as we have never seen. Each day we travel for food distributions, our lives are at stake. Violence is everywhere, but the grace of God abounds even more!

We would like to see God change the lives of those violent thugs on the streets and that they would come to Jesus. We want this to be our best year "for fishing for souls!"
Empowering the Resilient
Haiti is a special place for Feed My Starving Children. Since the earthquake, we have worked with 93 partners in Haiti just like Love A Child to distribute millions of lifesaving meals.
These meals enable our partners to provide education, healthcare, discipleship, employment and so much more throughout Haiti. These endeavors empower the already-resilient Haitian people.
"Resilience is the idea of never giving up," Junior said. "Resilience is the idea of getting back up after being knocked down by political unrest, earthquakes, cholera and hurricanes."
After all that Haiti has been through, the United Nations last month published a report that Haiti faces its harshest test yet – an economic crisis where one in three people need urgent food assistance. That amounts to 4.6 million people – nearly half of which are children.
Ten years have passed since the day Haiti was shaken, but we have not forgotten. And we will continue to support our partners on the ground no matter how difficult things get.
Yes, Haiti is resilient. But she still needs us.
Give today
Donate by credit card, bank account or digital wallet.
Subscribe to The Feed
A couple times a month, we'll send stories of hope to your inbox.