The Feed
Stories of Feeding God's Children Hungry in Body & Spirit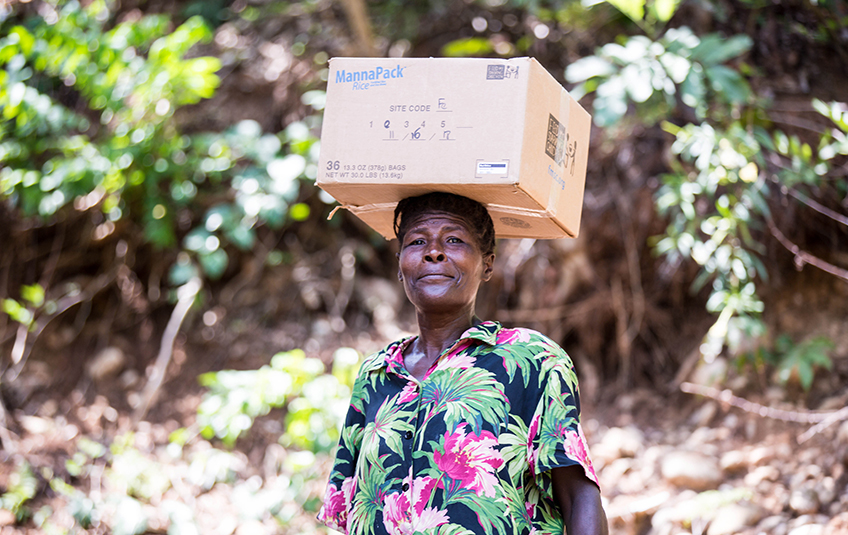 10 Years After the Earthquake, a Resilient Haiti Still Needs Help
"So do not fear, for I am with you; 
do not be dismayed, for I am your God. 
I will strengthen you and help you; 
I will uphold you with my righteous right hand." — Isaiah 41:10
On January 12, 2010, a magnitude 7.0 earthquake struck Haiti, killing nearly 250,000 people and displacing 1.5 million. It destroyed countless buildings and other vital infrastructure, requiring the already poverty-stricken country to start over.

"The earthquake was a momentous event that changed Haiti forever," FMSC's Regional Program Manager for the Caribbean, Junior Obrand, said. "But one thing is certain: The earthquake did not steal the hope and resilience of the people."

Despite some progress over the past 10 years, recovery has been called agonizingly slow.

That's because every time Haiti starts to get up, she gets knocked down again. The hits keep coming: Cholera. Hurricanes. Earthquakes. Political unrest. Economic crisis.

As of 2018, nearly 38,000 people, 70% of them women and children, still lived in displacement camps formed after the 2010 earthquake, according to Human Rights Watch.

And just this past August, UNICEF reported that more than 65,500 children under age 5 are malnourished.
Empowering the Resilient
Haiti is a special place for Feed My Starving Children. Since the earthquake, we have worked with 93 partners in Haiti to distribute millions of lifesaving meals.

These meals enable our partners to provide education, healthcare, discipleship, employment and so much more throughout Haiti. These endeavors empower the already-resilient Haitian people.

"Resilience is the idea of never giving up," Junior said. "Resilience is the idea of getting back up after being knocked down by political unrest, earthquakes, cholera and hurricanes."

After all that Haiti has been through; the United Nations last month published a report that Haiti faces its harshest test yet – an economic crisis where one in three people need urgent food assistance. That amounts to 4.6 million people – nearly half of which are children.

Ten years have passed since the day Haiti was shaken, but we have not forgotten. And we will continue to support our partners on the ground no matter how difficult things get.

Yes, Haiti is resilient. But she still needs us.
Give today
Donate by credit card, bank account or digital wallet.
Subscribe to The Feed
A couple times a month, we'll send stories of hope to your inbox.