The Feed
Stories of Feeding God's Children Hungry in Body & Spirit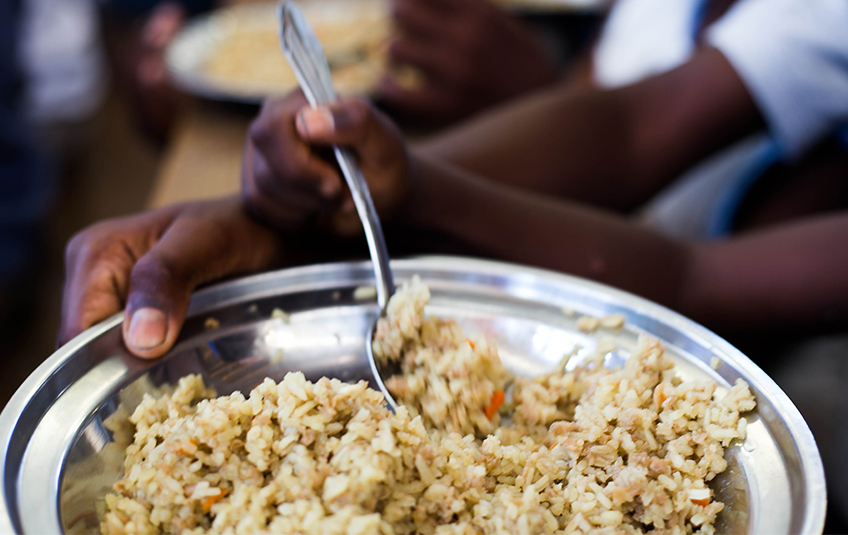 'When Did We See You Sick?'
"'…Lord, when did we see you hungry and feed you, or thirsty and give you something to drink? When did we see you a stranger and invite you in, or needing clothes and clothe you? When did we see you sick or in prison and go to visit you?'The King will reply, 'Truly I tell you, whatever you did for one of the least of these brothers and sisters of mine, you did for me.'" – Matthew 25:37-40
Feb. 11 is the 29th World Day of the Sick. On this day, people around the world take the time to pray for the sick and for those who work hard to alleviate their suffering.
COVID-19 is affecting the most vulnerable children around the world. More are becoming malnourished and efforts to quell the spread are disrupting food systems, upending health and nutrition services, devastating livelihoods, and threatening food security, according to UNICEF.
Malnourished children have weakened immune systems and may face a greater risk of dying from COVID-19. In many countries, it is more difficult for these children to access health care.
In the face of all this, our food partners on the ground are not deterred. Every day, they distribute lifesaving MannaPack® meals in schools, orphanages, clinics and feeding programs around the world to deliver hope and break the cycle of poverty.
Pray with us
Prayer of the Faithful, from the National Association of Catholic Chaplains
O God, Everlasting Love, enfleshed in Christ Jesus, poured upon us through the Holy Spirit, we come to You to receive our prayer for those among us who are ill.
Tender, compassionate God, fill us that we may receive all who are ill with your love, we pray…
Life-giving God, fill us, that our faith will assure those who are suffering, that their pain will blossom into life, we pray…
Strength-giving God, pour into all who care for the sick, the embracing, enduring love of Jesus, we pray…
Source of Love, fill us with vision and courage to pursue research that will bear fruit in healing, we pray…
Welcoming God, receive from our hands the loved ones we return to you, we pray…
Righteous God, empower us to struggle against the injustices of the present health care systems, we pray…
O God, hear our prayer—these we have spoken and those yet in our hearts. We trust in your loving response, through Christ the Risen One. Amen.
Donate Now
Donate by credit card, bank account or digital wallet.
Subscribe to The Feed
A couple times a month, we'll send stories of hope to your inbox.