The Feed
Stories of Feeding God's Children Hungry in Body & Spirit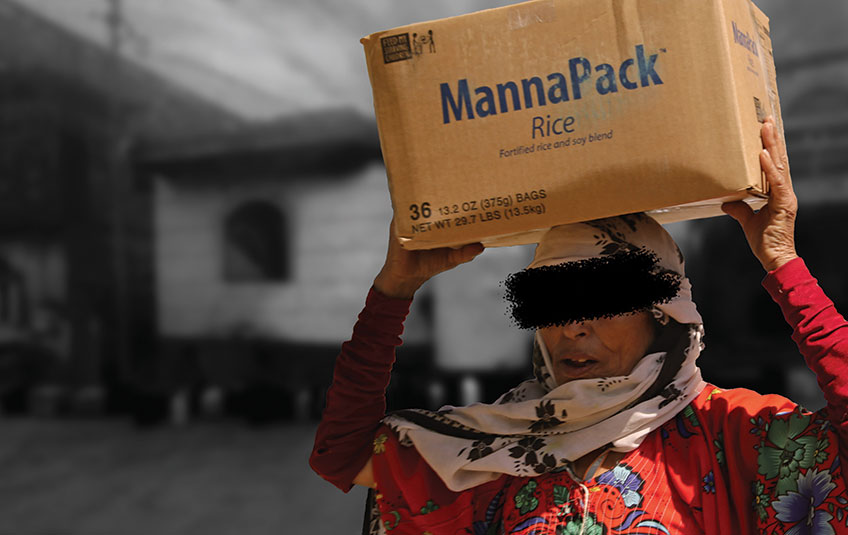 "Hope … in the toughest places on earth"
8/10 of the world's worst food crises are driven by war, persecution and conflict. (World Food Programme)
Hafsa, her husband and their five children live in a country facing some of the most extreme poverty and hunger in the world.

Like so many families in the Middle East, they have been forcibly displaced from their homes — fleeing conflict that has dramatically escalated in the past decade. An already-critical situation brought to a breaking point.

But unlike many others, Hafsa and her family are not starving — for now. She receives reliable MannaPack® meals through an FMSC food distribution partner.

We can't show you Hafsa's face.

We can't even tell you the country where she lives. And, to tell you the truth, her name isn't actually Hafsa.
Sharing any of those details, simple as they seem, could place Hafsa and her family — as well as our local partner — in grave danger
.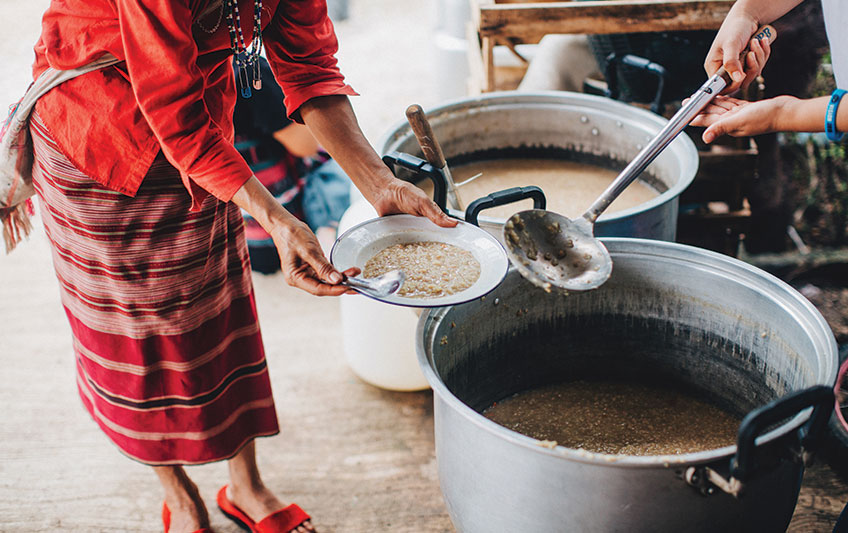 We often refer to countries like Hafsa's as "sensitive countries." Humanitarian aid is fragile. Critical, lifesaving work like food distribution is the only reason that local officials will allow our partners to continue their ministry — and, often, they are forbidden from sharing the name of Jesus.
But — you know as well as I do — Jesus can't be stifled.
An FMSC partner described their work: "Together we express the kindness of Jesus by relieving suffering, restoring dignity and revealing hope to people living in the toughest places on earth."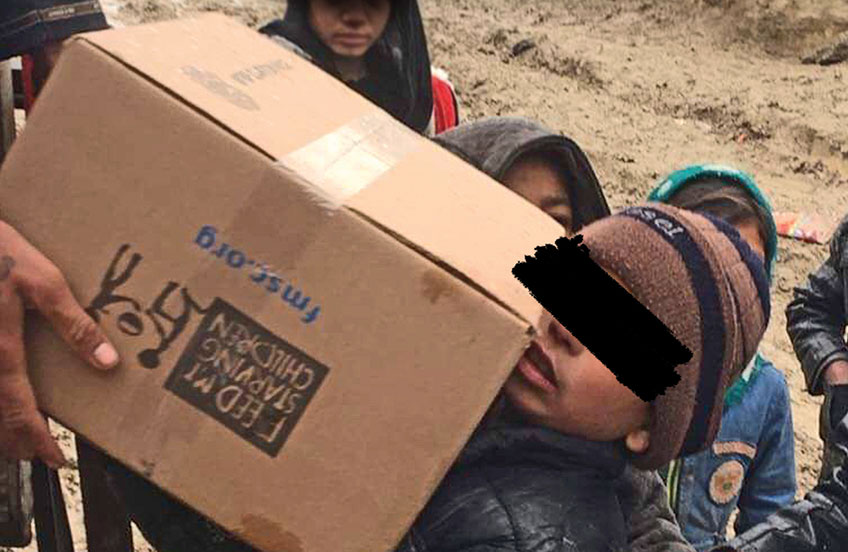 Your gift today tells our partners and the people they serve that you stand with them. Every dollar you donate helps provide the reliable meals that we send to our partners. As long as we keep sending meals, our partners are willing to do whatever it takes, wherever it takes them, to bring food to those who need it most.
Will you step forward today to support our courageous partners and feed families in crisis — families like Hafsa's?
Donate Now
Donate by credit card, bank account or digital wallet.
Subscribe to The Feed
We'll periodically send stories of hope to your inbox.