The Feed
Stories of Feeding God's Children Hungry in Body & Spirit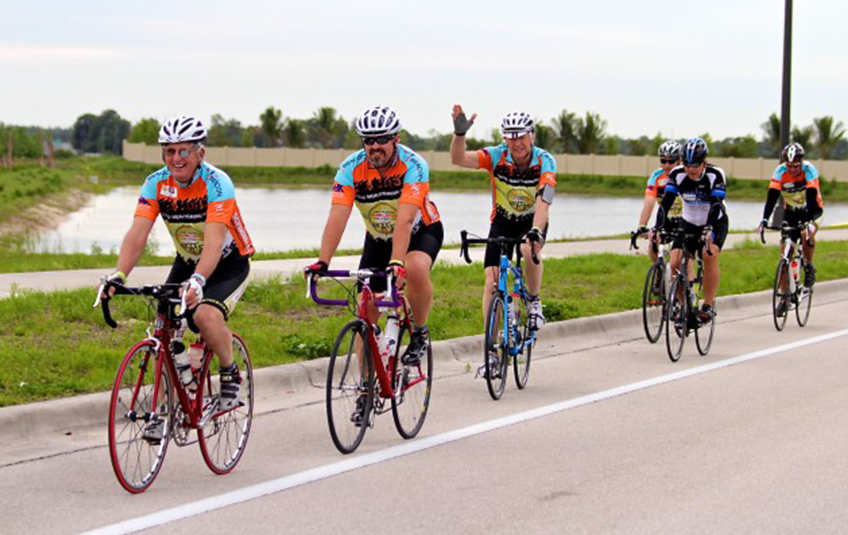 Biking Across Florida for Hungry Kids
Last Spring, the Pan-Florida Challenge raised more than $140,000 for hungry kids in Florida and Haiti, and they're doing it again this year.

The 160-mile ride from Naples to Palm Beach takes place March 12 and 13. More than 200 cyclists will take the challenge to provide 1 million meals.

Last year's ride provided 700,000 meals, 250,000 of which went to Feed My Starving Children, Pan-Florida Challenge board member Jim Willey, said. Willey is also a president of Help for Haiti, one of FMSC's overseas partners.

In addition to Haiti, the other funding will go to Meals of Hope and Feeding South Florida, organizations thatfeed children in Florida. The state is the fifth worst in the nation for hunger, according to the Pan-Florida Challenge.

"I love riding my bike," Willey said. "It gives me an excuse to train, and I've met the most amazing people on the rides. You just meet new people who all have a heart for hungry kids. How awesome is that?"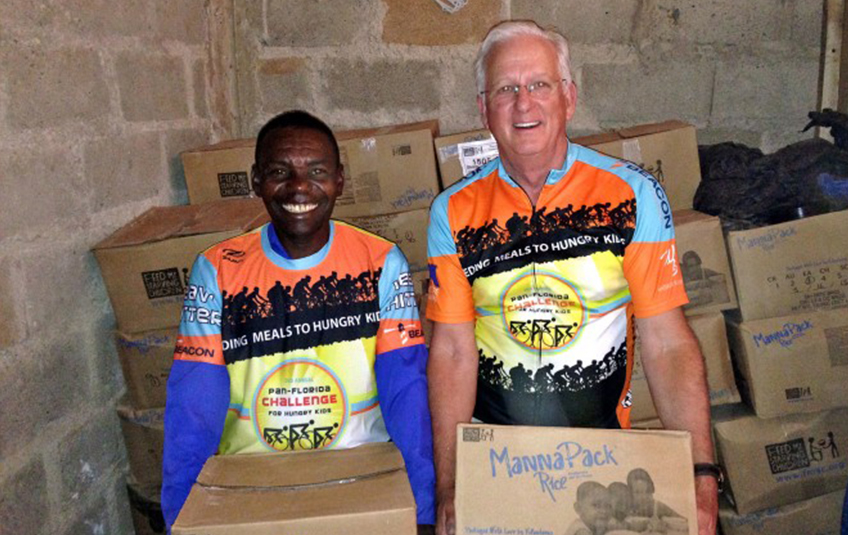 Willey has also hosted a MobilePack™ event in New Hampshire the past few years. As a distribution partner and MobilePack host, he has the unique experience of being with the meals from packing to placing a bowl of food in a child's hands.

FMSC MobilePack event supervisor Danny Pyne is biking in the challenge next month.

The appeal, besides a new cycling challenge, is being part of an event with like minded people, he said.

"It's always fun to be around people who are like minded, who care about people who are suffering," he said. "It's going to be similar to packing–all united around a common goal, and this one in particular to raise money for kids in need."

Cyclists who sign up for the event fundraise a minimum of $1,500.

If you're not an avid cyclist, you can still be part of this amazing event. Willey said they're looking for up to 500 volunteers to work at the water stops, help with flat tires, work at overnight stops to make sure rooms are ready when cyclists come off their rides and line the route as cheerleaders.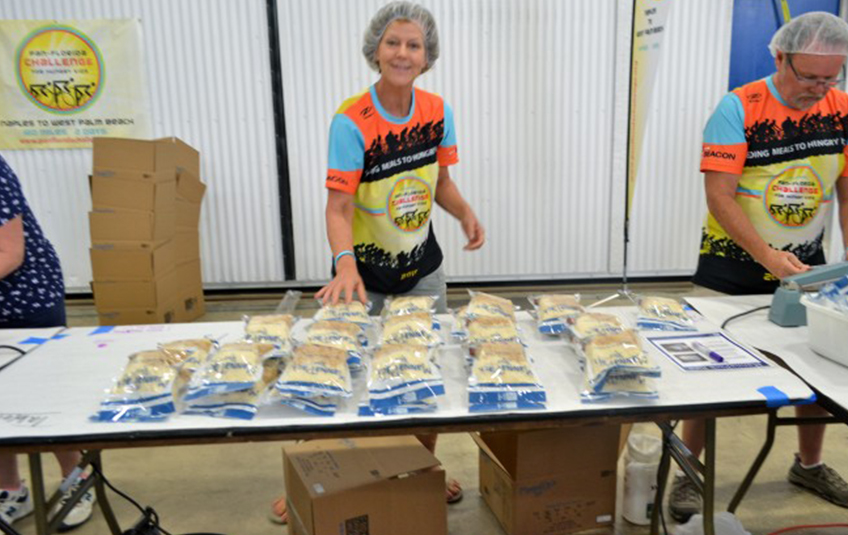 Related Items