The Feed
Stories of Feeding God's Children Hungry in Body & Spirit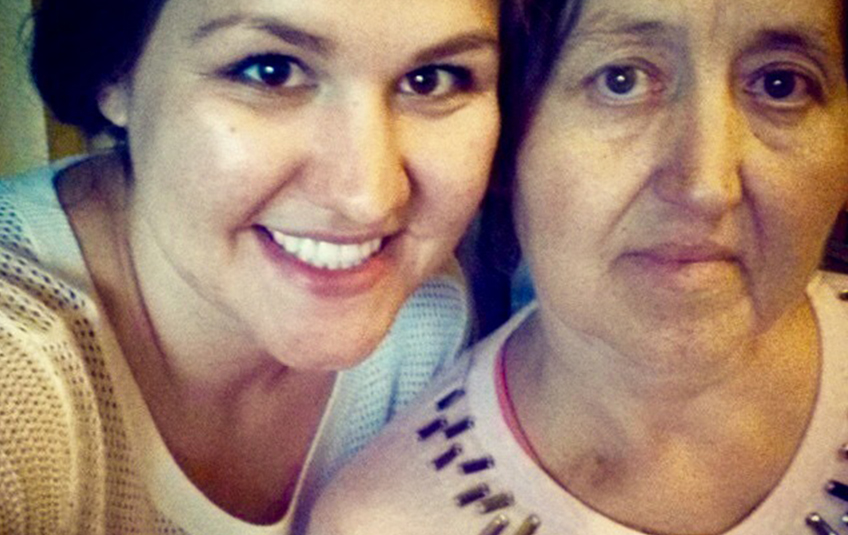 Even in Her Sickness She Gave Everything She Had
"Give, and it will be given to you. A good measure, pressed down, shaken together and running over, will be poured into your lap. For with the measure you use, it will be measured to you." Luke 6:38

Margarita Komba's mother left a legacy of giving.

The family moved to the United States from Ukraine when Margarita was about five years old.

"She was a single mom and she had two kids — me and my brother," she recounted. "She got sick as soon as we came. Her kidneys failed; she couldn't work full time."

Margarita, 20, remembers finances being tight as her mother worked part time jobs through her failing health.

"She was always a giving person. She would give the last she had so someone would have enough," Margarita said. "She knew that God would provide. Even in her sickness, she gave everything she had. She was so generous."

Her mother passed away last month, but her legacy of giving lives on through her daughter.

'I Feel Like I Have More Now Than I Did'

Margarita first packed meals at Feed My Starving Children when she was in third grade. She began packing weekly with her youth group after a New Year's resolution in 2013.

"It has been such a great blessing to me personally, and we have met some great people through our volunteering," she said.

During her mom's sickness, God started speaking to Margarita about giving. She picked a few organizations and signed up for monthly giving. Feed My Starving Children was among them.

FMSC's monthly sustainer program allows you to make a huge impact on hunger by scheduling a regular donation. Your dependable monthly support provides HOPE through food to kids, EVERY DAY.

"The sustaining support that FMSC receives from our monthly donors is an enormous blessing," said Development Associate Katie Olson. "Knowing that we can depend on the recurring donations ensures that hope is being reached continually and simultaneously through MannaPack food and God's love for his little ones."

Margarita has grown in her faith since taking the step to become a monthly donor.

"God has blessed me," she said. "There has never been a time that I felt like I didn't have enough. I feel like I have more now than I did."

Margarita's prayer is that the Lord would use FMSC to bring physical food, as well as spiritual food to those in need. As she signed in her email to FMSC: "To our God and Father be glory forever and ever. Amen!" (Philippians 4:20)
AMEN, indeed!



Related Items