The Feed
Stories of Feeding God's Children Hungry in Body & Spirit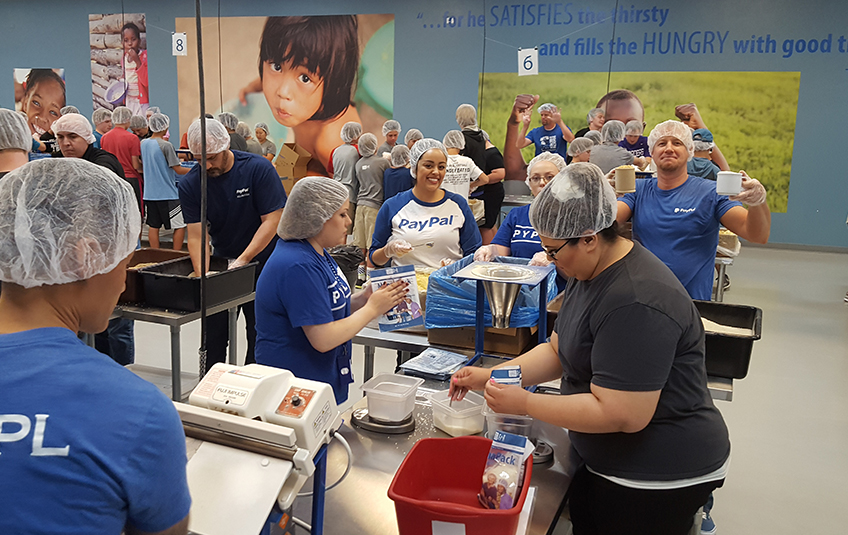 How PayPal is Feeding More Kids
"But God is saying, 'Now is the time to be believing me for more...I'm just getting started!'" -- Pastor Albert Tate
An additional 1,120 volunteers are able to pack at Feed My Starving Children's Mesa, AZ site thanks to a generous grant from PayPal. 
The company was looking for a way to give with a longer term impact than funding meals.


Their $10,000 GIVES Arizona Grant was used to expand the site's packing room.

The expansion has the potential for more than 242,000 more meals to be packed each week.

The site was able to put in a rolling garage door and added two additional packing stations, bringing them up to 12 stations.

Mesa is now the largest permanent packing site at FMSC.
PayPal Gives
PayPal's global grant plan allows employees to recommend their favorite nonprofit for a GIVE Grant. Eligible charities may receive grants from $1,500 to $10,000. After an employee nominates a charity of their choice, the organization is alerted to complete an application. Once all applications are received at the end of each cycle, PayPal's Arizona-based GIVE Team reads the proposals, scores them and then votes the projects that will receive funding, according to Chair of PayPal's Arizona GIVE Team, Jackie Terry.
PayPal employee Brandon Thorpe nominated Feed My Starving Children after having volunteered to pack meals.
"Every time you go to volunteer with Feed My Starving Children you see the hard work and determination that all the volunteers have to make a difference in their community and in the lives of children around the world," he said. "Feed My Starving Children is a fantastic organization that if approved for the grant would be able to feed more children and be able to accommodate even more volunteers in their local Mesa, Arizona location. Feed My Starving Children makes a difference in children's lives."
PayPal employee Lisa Scott also recommended FMSC for the grant.
 "The Mesa Feed My Starving Children facility has hosted hundreds of PayPal volunteers and they will continue to do so this year. Particularly during holiday seasons it can be difficult to find times to volunteer – yet, we are never done feeding the hungry," she said. "This expansion will not only support efforts to feed thousands every year, but will drive greater sponsorship and volunteerism in the local community."
A Sendoff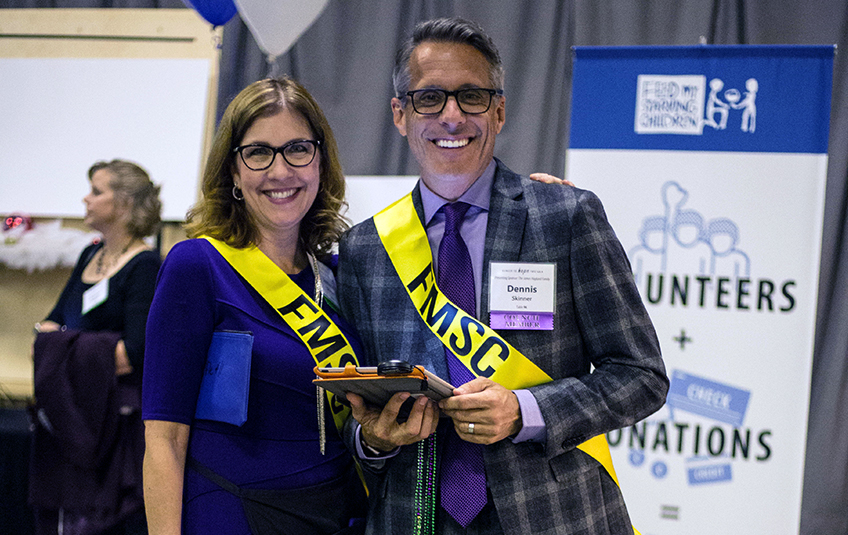 FMSC development advisor, Janine Skinner helped shepherd the site expansion. Many of our Mesa donors and volunteers are likely familiar with her name! Janine was instrumental in FMSC opening a site in Mesa and became that site's first site manager in 2010. In 2012, she stepped into a role on the development team.

Janine's passion and dedication to FMSC's mission made an immeasurable difference in the lives of children around the world.

She recently left FMSC for another opportunity, and we couldn't write about the Mesa site expansion without a note of gratitude for all Janine has done in her time at FMSC.

If you have a unique way you want to contribute to FMSC's mission, email social@fmsc.org to be connected to a development advisor in your area.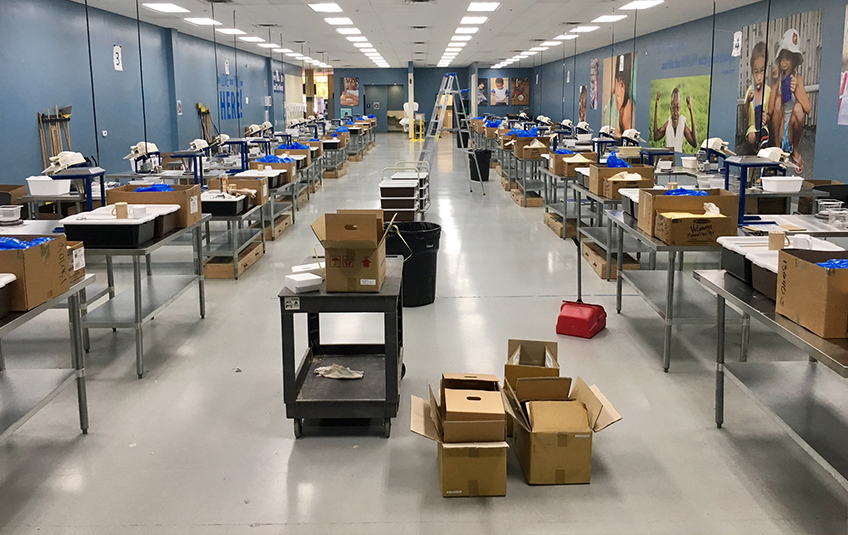 Subscribe to The Feed
We'll periodically send stories of hope to your inbox.
Related Items