The Feed
Stories of Feeding God's Children Hungry in Body & Spirit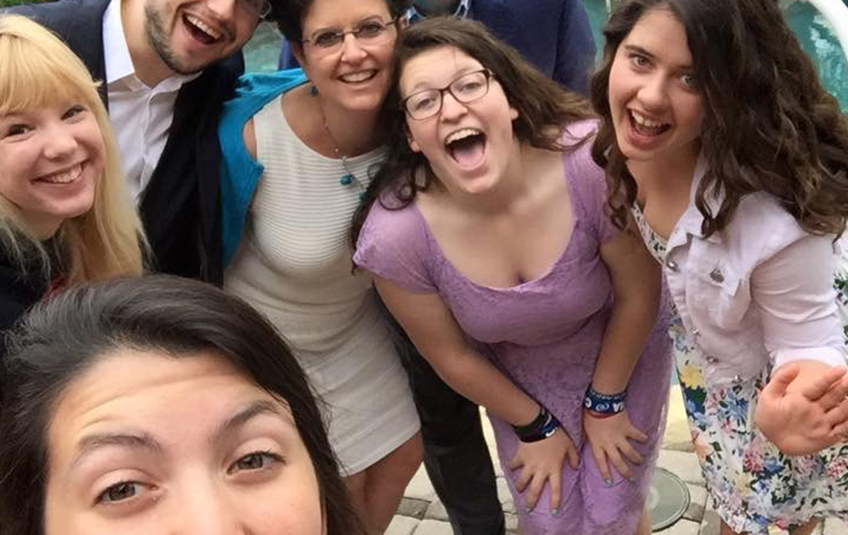 FMSC is Exchange Student's First Experience in U.S.
June 23, 2016
Guest Author
This story comes to us from a Dallas-based MobilePack volunteer and donor named Steven.

When Bibby Georgieva stepped off the plane at Dallas/Fort Worth International Airport in the summer of 2014, it was the end of her first journey on a plane outside of her native Sofia, Bulgaria.

At the time, Bibby was a 16-year old exchange student who was coming to live with my family for the 2014-2015 school year and attend high school with my daughters, Hanna (who was 17) and Julianna (who was 15).

Bibby's introduction to Dallas and to our family was the first million meal pack in Dallas.

I had come to the shift early while my wife, Kathryn, and our daughters had gone to the airport to pick up Bibby. They drove directly from the airport to Parish Episcopal for the meal pack and dove right in.

Like most Bulgarians, Bibby grew up in the Greek Orthodox Church. While Bibby is Christian, she had never encountered anything like the FMSC meal pack.

It was the perfect way to throw her right into our life and service for others. My daughters got her involved in the youth group, and it became a big part of her life in Dallas.

Bibby is now back in Bulgaria attending university. We miss her so much and she will always be another of our daughters, but we will always remember how FMSC got her started on the right foot from her first day in Dallas.

Thank you for sharing this beautiful story, Steve! Your family, including Bibby, are an inspiration!

Related Items