The Feed
Stories of Feeding God's Children Hungry in Body & Spirit
In Atlanta: Building Momentum
December 18, 2017
Guest Author
"The generous will themselves be blessed, for they share their food with the poor." Proverbs 22:9
Ellen is an event planner for Feed My Starving Children. 
Pinecrest Academy sponsored an entire shift at this past weekend's Hope Filled Holiday event in Atlanta.

The private, Catholic academy has a mission to create Christian servant leaders who transform the culture through love. As they were searching for a service opportunity to engage their students and families, they found FMSC. They packed for the first time at Hope Filled Holiday 2016, and were blown away by the experience.

"We fed the starving children, but the benefit to our school was also enormous," Pinecrest Director of Formations, Kathleen Nichols, said. 
The group especially loved the moment when all volunteers gathered to pray over the food that they had packed. The students, parents and staff loved the mission-focused, God-centered and family friendly volunteer opportunity and could not wait to come back!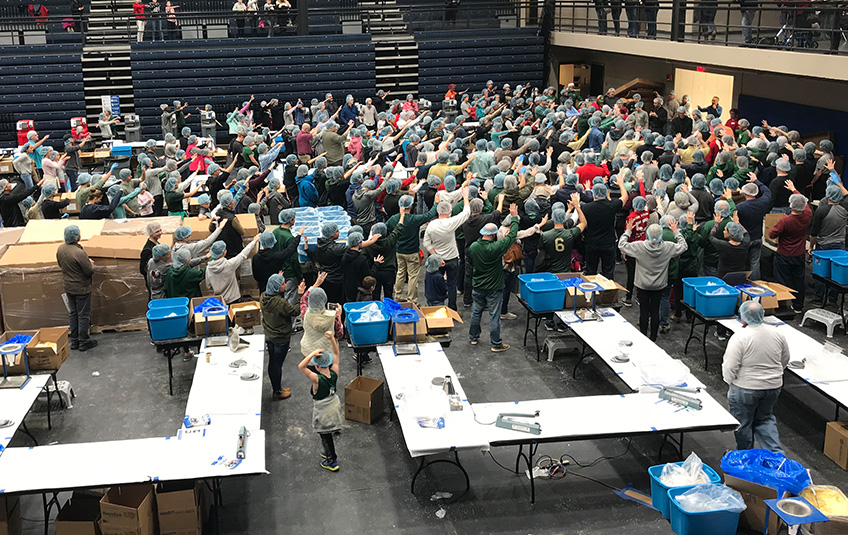 This past weekend, Pinecrest raised more than $18,000 in funds and sponsored an entire shift of packing. Students were crucial in the fundraising process as the school organized contests between the lower, middle and high school.
The high school had "Breakfast with Buster," where the students were able to purchase a special breakfast each day for a week that was served by Buster, a loved employee of the school.
The middle school participated in coin wars. The lower school collected M&M tubes and earned money through chores at home. All in all, the students loved fundraising. They also kept a prayer board and specifically prayed for the kids that they would pack meals for.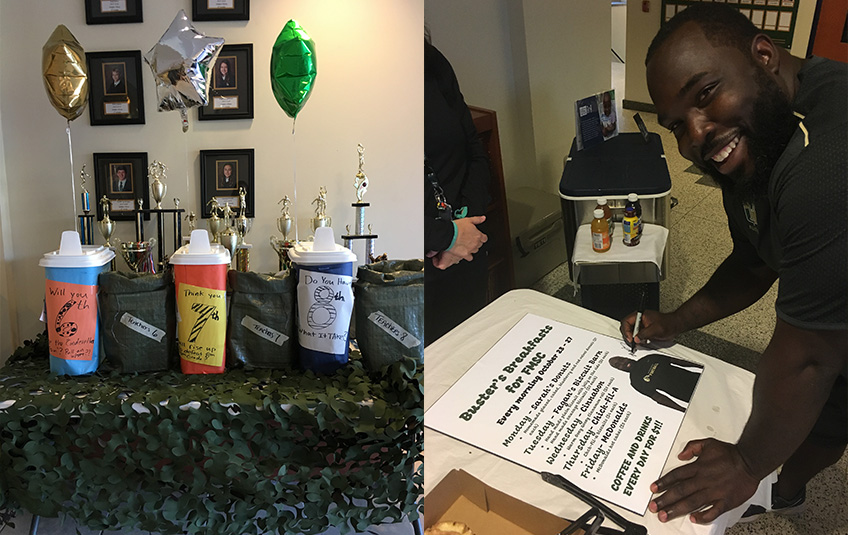 Each morning, the students got a prayer card with a specific city FMSC serves and they prayed for them each day.

Pinecrest says that momentum is really building. They have huge dreams of hosting their own MobilePack event in 2018. We are so thankful for their partnership and loved having them be an example of Christ's servant leadership and love!
More than 300 kids will be fed for an entire year from Pinecrest's session alone. 
Thank you to everyone who came out to this event! Because of you, more than 700 kids will be fed for an entire year. Thank you!!!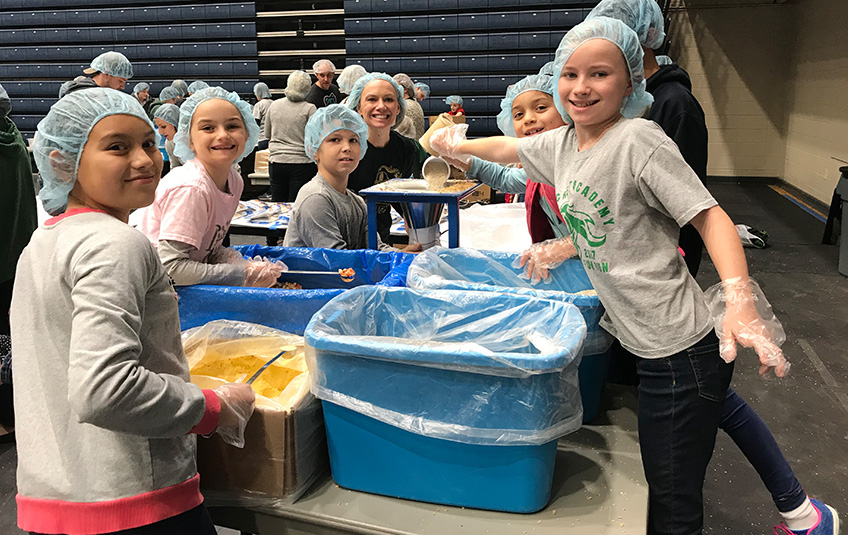 Subscribe to The Feed
A couple times a month, we'll send stories of hope to your inbox.
Related Items