The Feed
Stories of Feeding God's Children Hungry in Body & Spirit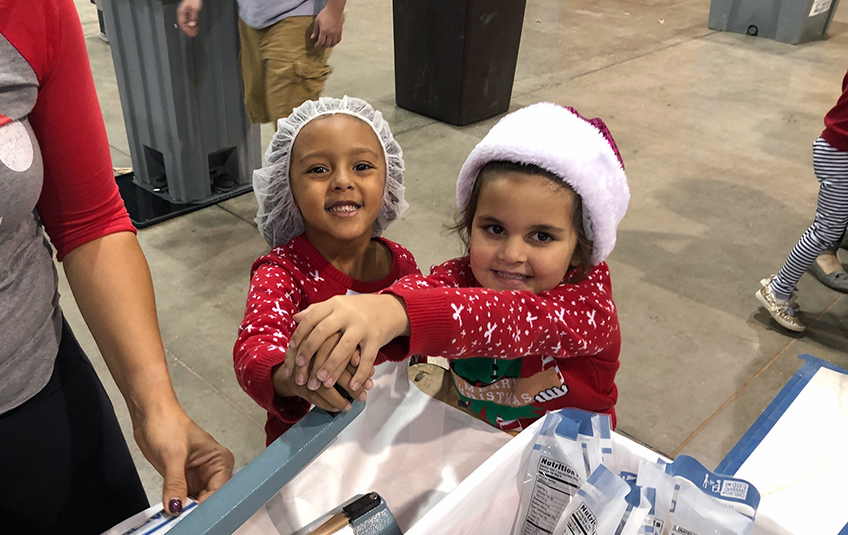 Thank You, Arizona!
"For I was hungry and you gave me something to eat…" – Matthew 25:35
Thank you for being part of our most incredible Hope Filled Holiday event so far this past weekend at the Phoenix Convention Center.

You packed more than the 2 Million meals. That has the potential to 5,539 kids every day for an entire year!

From Mesa Development Advisor, Janine Skinner:
This event was truly a celebration of life and the ability we all have to inspire others.

From the sponsor gifts in honor of a grandmother's life and legacy, to the churches, corporate groups, family teams and the couple celebrating their 30th anniversary, we give our thanks.

We saw several children give out of their allowance to feed a child for a year. We witnessed an incredibly generous matching gift inspire another donor to feed a village for a year.

We met thousands of new volunteers who learned that they can truly make a difference in the lives of children in desperate need.

And, we spent time with so many of our long time supporters who helped us celebrate our 10th year of feeding kids from Arizona.

Thank you all for helping us make this event one for the records books. We couldn't have done it without you!

Title-Billboard
Subscribe to The Feed
We'll periodically send stories of hope to your inbox.
Related Items