The Feed
Stories of Feeding God's Children Hungry in Body & Spirit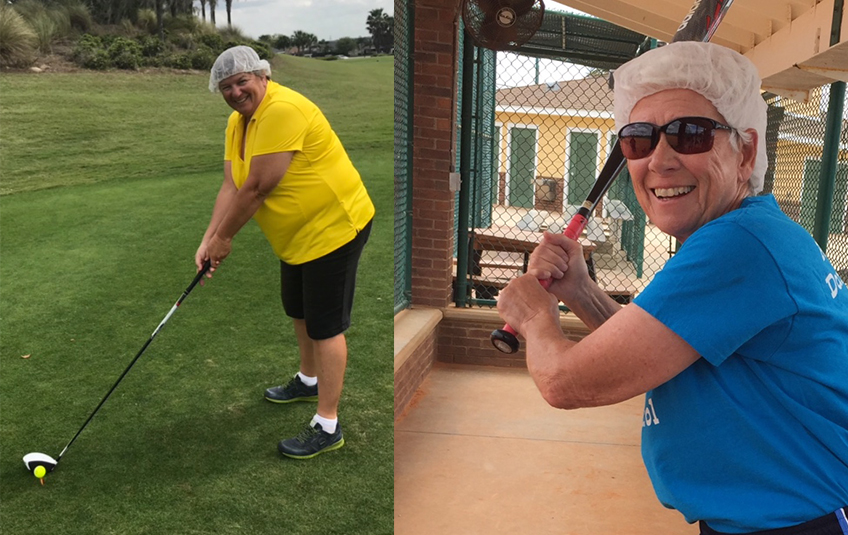 In Florida: Fun with Hairnets
If you were anywhere near The Villages – a large retirement community about 60 miles north of Orlando – last week, you would have seen a curious sight.

Carol Floros and her friends went about their day in The Villages wearing their Feed My Starving Children hairnets.

The group had spent the morning packing meals at the Live Oaks MobilePack™ in Oxford, Fl.

At the close of the event, the FMSC event team leader issued a tongue-in-cheek challenge to wear the hairnets all day, Carol said, adding, "She said, 'I would love to see someone in The Villages driving a golf cart and wearing a hairnet.'"

"Well – with my friends – if you issue a challenge, we will take it up a notch," Carol said.

The group went to lunch with the hairnets on. One played golf and another softball.

"The glances our way gave us a chance to share our experiences," Carol said. "Our posts on Facebook under #hairnetchallenge even elicited others who asked to be included next time. We had a ball – challenge issued, accepted and completed!"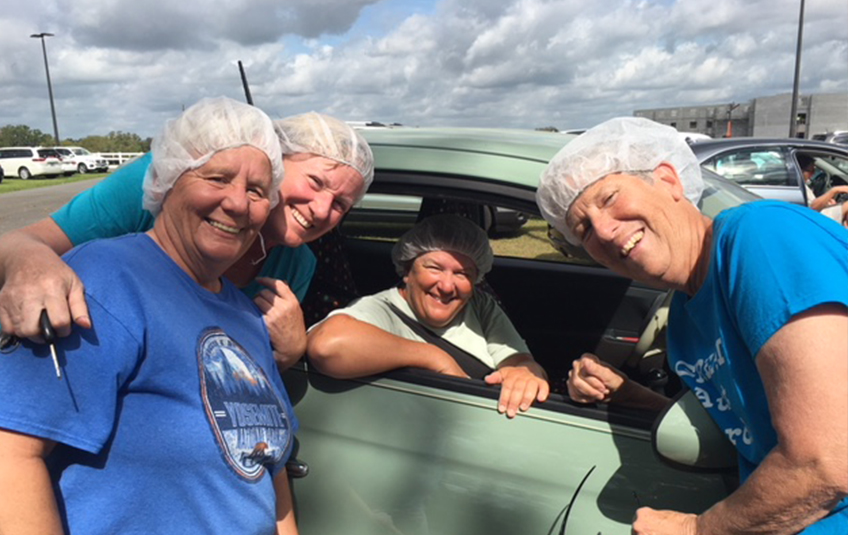 Carol has been packing meals with FMSC for more than five years. When not in Florida for the winter months, she lives in the Chicago area, where FMSC has three permanent packing sites. She packs meals at FMSC at least once a month with family and friends.

Just for fun, she searched the FMSC website for MobilePack events in Florida and sent an email to friends saying, "Hey, here's a nice way to do something good."

After a positive response from friends who said it looked fun from her Facebook posts, she rallied the group in a nearby parking lot, handed out homemade muffins and went to the event.

We are so grateful for volunteers like Carol who go out of their way to find opportunities to feed kids – and have fun in the process!
Sign up to pack meals at a MobilePack near you TODAY.
Subscribe to The Feed
A couple times a month, we'll send stories of hope to your inbox.
Related Items