The Feed
Stories of Feeding God's Children Hungry in Body & Spirit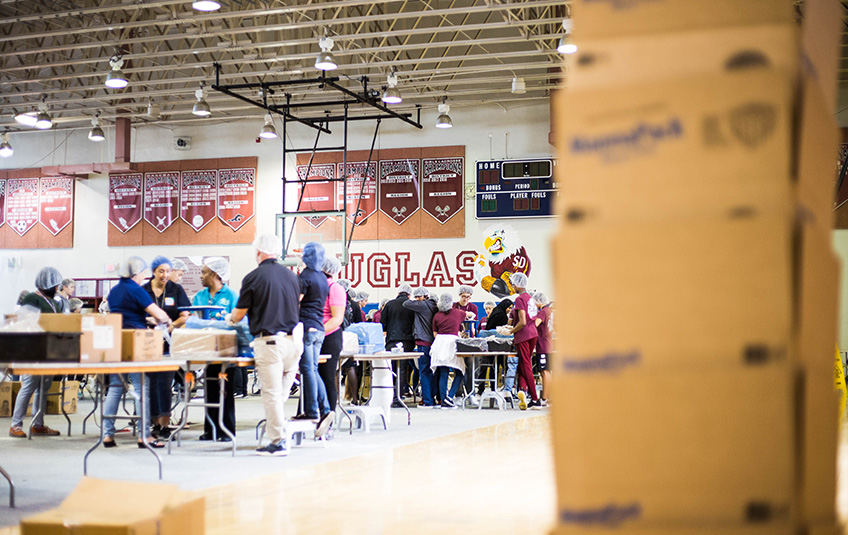 In Parkland: Finding Hope and Healing Through Volunteering
"I pray that the eyes of your heart may be enlightened in order that you may know the hope to which he has called you…" – Ephesians 1:18
Feed My Starving Children was honored to pack more than 400,000 meals with the Parkland community on the one-year anniversary of the tragic shooting at Marjory Stoneman Douglas High School. We packed meals at the school, where we were humbled to pause the session to participate in a statewide moment of silence. The rest of the MobilePack event took place at the nearby recreation center.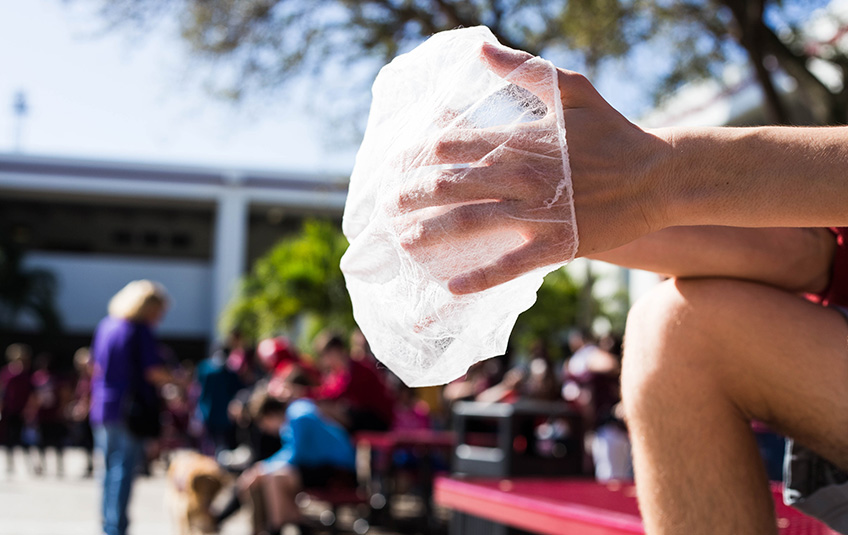 One year after 14 students and three staff members were gunned down at Marjory Stoneman Douglas High School, the community is finding healing through service.

As the anniversary crept closer, leaders from Coastal Community Church worked with the school board and city to come up with an idea to make it a day of love and service.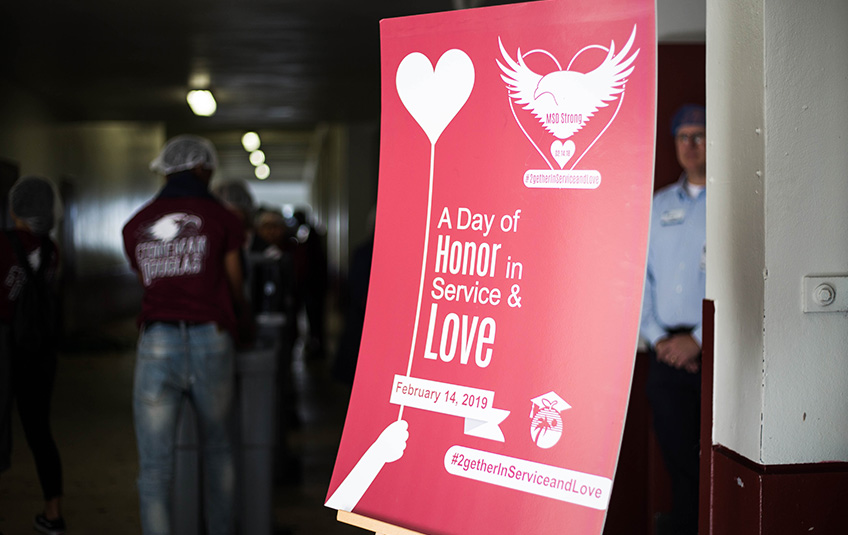 They wanted to answer the looming question, "What can students do to turn this tragedy into something positive?" lead Pastor T.J. McCormick said.

A member of his church who is connected with the mission organization Children's Cup knew exactly where to turn – the ministry's food partner, Feed My Starving Children.

Our mission of feeding children hungry in body and spirit was the perfect activity to bring together a community searching for healing.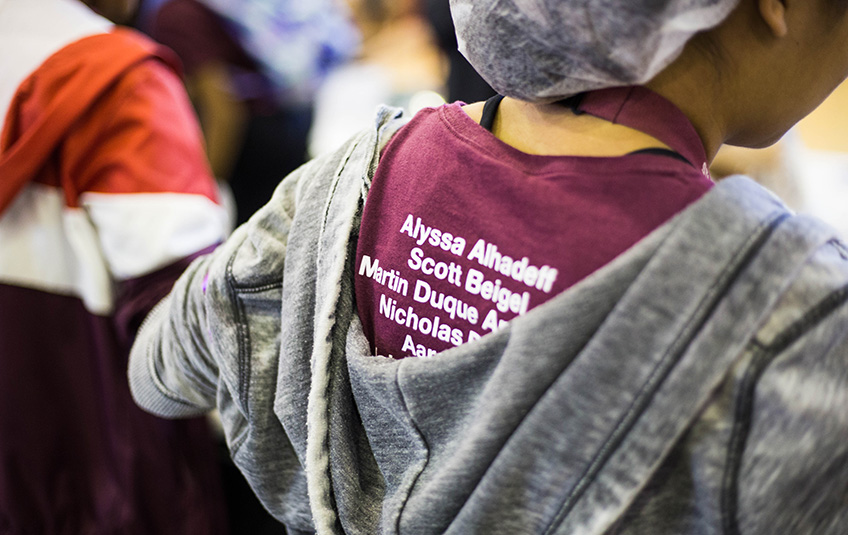 "This is an opportunity to be a bright light in a dark moment," T.J. said. "And that's the beauty of all of this – that we can come together, side by side with people who are dealing with grief and hurt. And that even in the middle of all that you can still impact lives."

That sentiment was echoed again and again by volunteers who filled the gymnasium at the city's recreation center on the one-year anniversary of the shooting.
It never leaves your mind, but this is something positive to do.
'It was so Familiar and Comforting' 
Serving others is one way people can find meaning in pain.

"Doing something purposeful helps people find meaning in painful experiences," said Tom Demaria, a psychologist at the National Center for School Crisis and Bereavement. "Giving doesn't take away the pain, but it helps you carry the burden a little easier."

That was certainly true for Drew, now a senior at Stoneman Douglas.

His family moved from New Jersey to Parkland less than a year before the shooting. His mom, Kimberly, approached us with tears in her eyes after a packing session.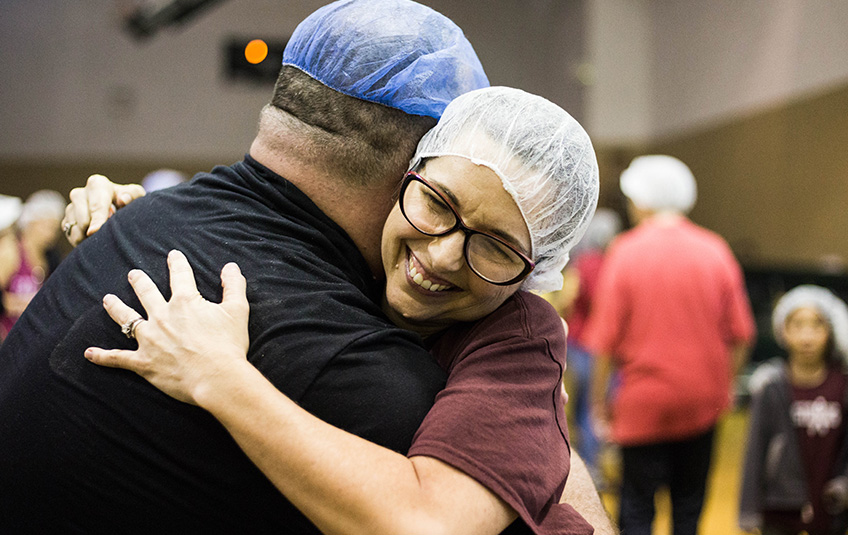 They had packed at so many MobilePack events in New Jersey, they lost count. They estimated it was probably six.

"Packing these meals – it was like bringing part of home for us. It was so familiar and comforting for us as a family to serve," Kimberly said.

For Drew, it was refreshing to just do something.

"It sounds weird, but I liked that it was kind of monotonous. It takes your mind off of it," he said. "Plus it was nice to get to know other classmates I was packing with."

Drew and his brother Mason, a freshman, packed at the first session of the day – a closed session for students and staff that took place at Stoneman Douglas.

Drew lost his favorite teacher last year on Valentine's Day.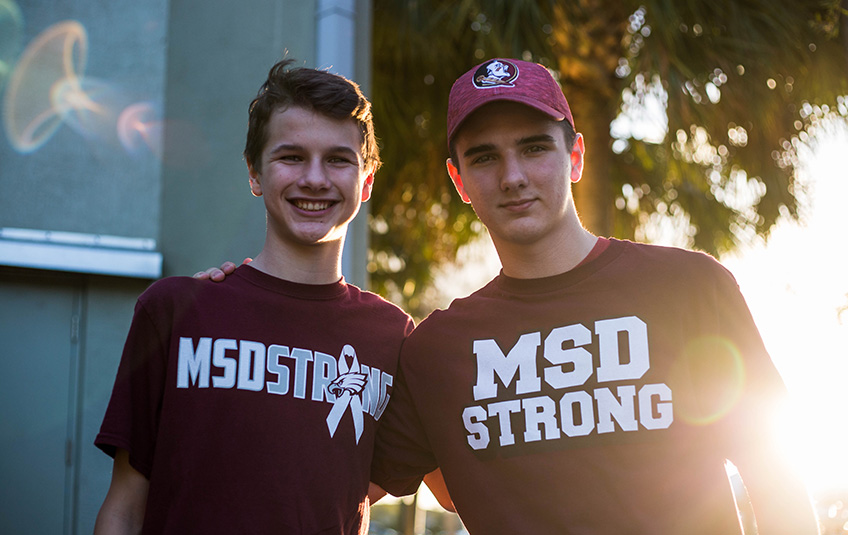 Scott Beigel, a geography teacher and cross-country coach, died a hero when he unlocked his classroom door to let more students in because he couldn't bear for them to be unprotected with an active shooter loose on campus.

He was shot in the doorway of his classroom.

Scott was engaged with the students that other teachers gave up on, Drew said. That's what made him Drew's favorite. He was funny and he was passionate about his work.

Drew was in Scott's class in the periods preceding the shooting.

"It's good to grieve in the short term," the senior said, "but I want to remember the fun, positive aspects of the people we lost."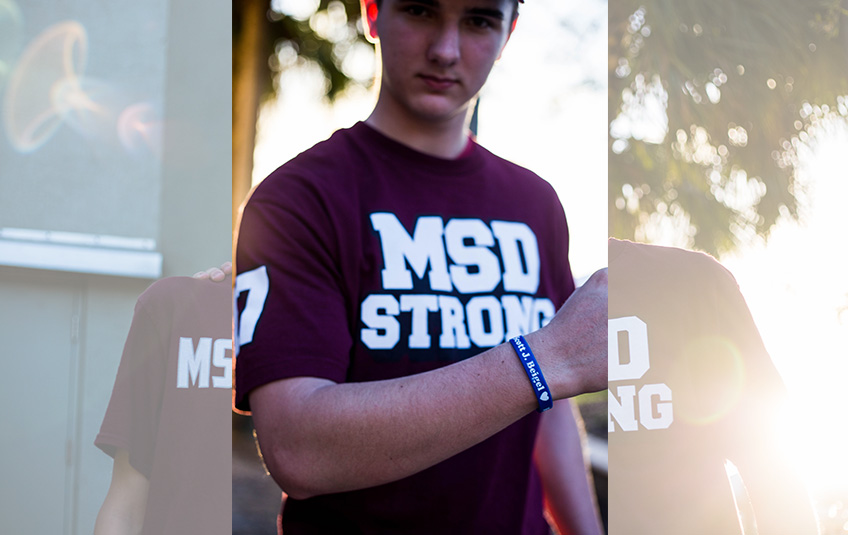 And joining together as a community to pack meals was a way to do just that.

Violence threatens our belief in community, psychologist Tom Demaria said, adding, "but working together as a community helps restore our belief in community and connection to others."

"Healing from violence means restoration for a community," he said, "Especially as we work toward a common purpose of restoring our humanity."
Hope is Greater
We've talked a lot this year about how hope is greater, focusing this campaign on our overseas partners: the work they do in the face of natural disasters, conflict and poverty.
But this story is such a powerful reminder of how hope is greater than unimaginable evil and tragedy — not just for our overseas partners and the kids they feed, but for volunteers and donors here in the United States.

We are so grateful for the Parkland community that shares this belief and came together to provide hope for children all over the world.
Sign up to pack meals TODAY.
Photo Gallery
Subscribe to The Feed
We'll periodically send stories of hope to your inbox.
Related Items