The Feed
Stories of Feeding God's Children Hungry in Body & Spirit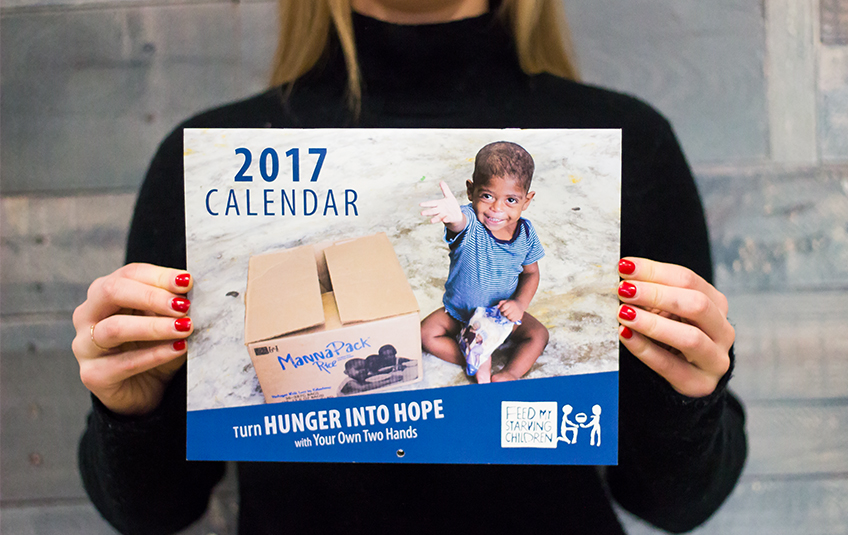 New Year, New You, New Hope
"It is not enough to be compassionate – you must act." -The Dalai Lama
The new year comes with opportunity – opportunity to change, to do something new, to push yourself even further.

And while we write new goals for ourselves to get fit, eat healthy, read a certain number of books – let us also pause to consider those for whom those goals would be a luxury.

At least 6,200 children a day die from hunger-related causes. As you write your New Year's resolutions, consider adding one or two that bring you to the packing room more often.

There is nothing wrong with fitness goals. In fact, you have to take care of yourself to take care of others. But let's also work together – even harder – to come one step closer to ending world hunger in 2017.
A Prayer for 2017
Lord, make me an instrument of your peace:
where there is hatred, let me sow love;
where there is injury, pardon;
where there is doubt, faith;
where there is despair, hope;
where there is darkness, light;
where there is sadness, joy.
O divine Master, grant that I may not so much seek
to be consoled as to console,
to be understood as to understand,
to be loved as to love.
For it is in giving that we receive,
it is in pardoning that we are pardoned,
it is in dying that we are born to eternal life.
Amen.

—St. Francis of Assisi
Related Items