The Feed
Stories of Feeding God's Children Hungry in Body & Spirit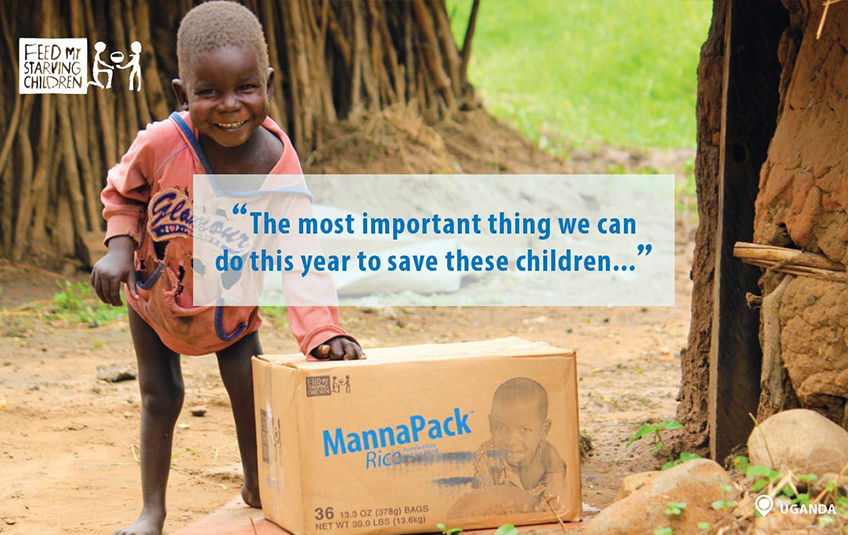 Double Hope for the Hungry
"See, I am doing a new thing…" – Isaiah 43:19
We hear the distressed cries of children every day. We hear the anguished requests from our food partners as they ask for more meals. We've had to say no, simply because we don't have the meals to reach them.

The most important thing we can do this year to save these waiting children is open a new meal-packing site in Dallas-Ft. Worth, Texas. This will enable us to produce an additional 50 million meals each year.

This will feed nearly 137,000 MORE kids for an entire year. Every year!
Your passion to feed the hungry is necessary to make this happen. Your generosity provides living, breathing, sustaining hope to children and families who have never experienced hope before.

This is a huge step toward feeding more kids, but we need you to get us there! We need to raise $500,000 by October 31 so we can begin packing more meals as quickly as possible.

When you give today, your donation will be DOUBLED up to $500,000 thanks to generous FMSC donors.

Every dollar you give provides double the hope and double the food to a child we couldn't reach before.

Because every child matters, we humbly ask you to give a meaningful gift today.
Thank you for your generous heart and passion to reach those in need!

Amounts below will be doubled. 

Donate Now
Donate by credit card, bank account or digital wallet.
Subscribe to The Feed
A couple times a month, we'll send stories of hope to your inbox.
Related Items