The Feed
Stories of Feeding God's Children Hungry in Body & Spirit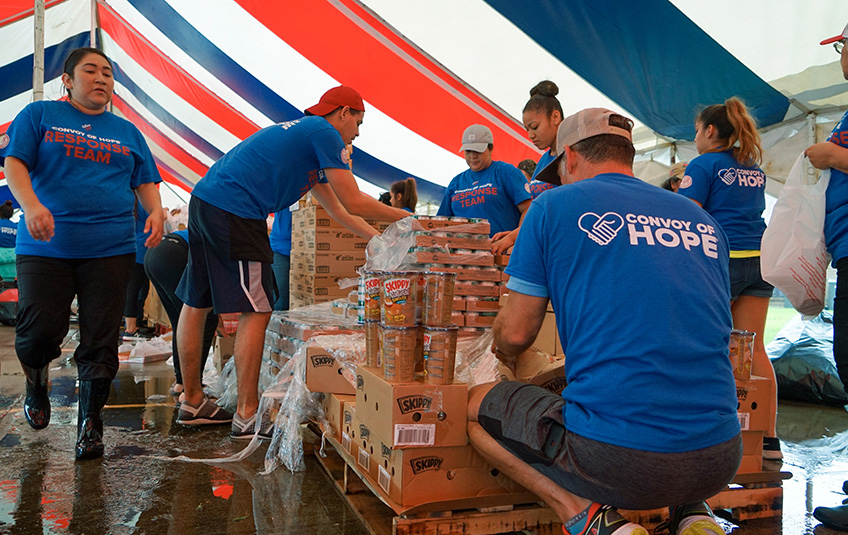 How You Can Help Harvey Survivors
August 30, 2017
Guest Author
"Just as a body, though one, has many parts, but all its many parts form one body, so it is with Christ." – 1 Corinthians 12:12
 Alli Schwartz is the communications manager at Feed My Starving Children.  
Our hearts are breaking for the hundreds of thousands of people devastated by Tropical Storm Harvey. We are praying for relief from the storm and God's protection and care for those affected. 
While several Feed My Starving Children partners are responding to this disaster, no requests for FMSC meals have come in at this time. If you would like to contribute to the relief efforts, we encourage you to support one of our amazing food distribution partners listed below.
These partners are working hard to meet the most immediate needs of people affected by the storm: 
We stand in unity with our brothers and sisters during this time of need.
Editor's note: FMSC meals were designed for the severe malnutrition that is more common in the developing world. Its taste and texture are not as well received in the United States. When we get requests from domestic hunger programs, such as following a disaster, we send a sample box. This has not led to any large-scale requests. International hunger is what we do best. 
Subscribe to The Feed
A couple times a month, we'll send stories of hope to your inbox.
Related Items