The Feed
Stories of Feeding God's Children Hungry in Body & Spirit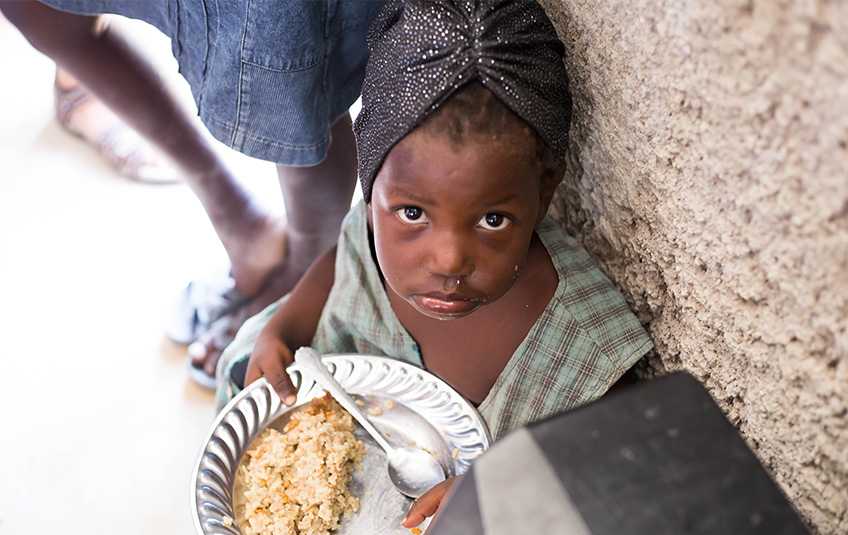 Hunger is on the Rise, Report Says
"Therefore, since through God's mercy we have this ministry, we do not lose heart." – 2 Corinthians 4:1
Hunger is on the rise, according to The Food and Agriculture Organization of the United Nations' 
latest report
on world hunger,
The State of Food Security and Nutrition in the World.
The report takes an in-depth look at progress toward the Sustainable Development Goal (SDG) of zero hunger by 2030.
Food security is a complex condition requiring a holistic approach to all forms of malnutrition, the productivity and incomes of small-scale food producers, resilience of food production systems and the sustainable use of biodiversity and genetic resources.

The report is 132 pages exploring food security and conflict around the world. We read it for you and are bringing you a few takeaways and discussing how you can join us in the goal of ending world hunger.

After a decade of progress, world hunger is on the rise again

In 2016 the number of chronically undernourished people in the world is estimated to have increased to 815 million, up from 777 million in 2015.

This recent increase could signal a reversal of trends, according to the FAO. In particular, food security has worsened in parts of sub-Saharan Africa, South-Eastern Asia and Western Asia. Conflict and conflict combined with droughts or floods are largely to blame.

These numbers aren't yet reflected in nutritional outcomes

Stunting is on the decline. It fell from 29.5 percent to 22.9 percent between 2005 and 2016. Around 155 million children under five years old across the world still suffer from stunted growth.
Stunting increases a child's risk of impaired cognitive ability, weakened performance at school and dying from infections.

At the same time, FAO says, various forms of malnutrition are still cause for concern worldwide.

Conflicts are on the rise

Conflicts seriously affect food security and are a cause of much of the recent increase in food insecurity, according to the FAO.

In some cases the root cause of the conflict is competition over natural resources, which are declining in some regions due to drought.

Of the 815 million chronically food-insecure and malnourished people in the world, the vast majority – 489 million – live in countries affected by conflict.

The Sustainable Development Goal of a world without hunger and malnutrition by 2030 will be challenging, according to the report, but that doesn't mean it's impossible. 
Peace is of course the key to ending these crises, but we cannot wait for peace to take action...
Working Together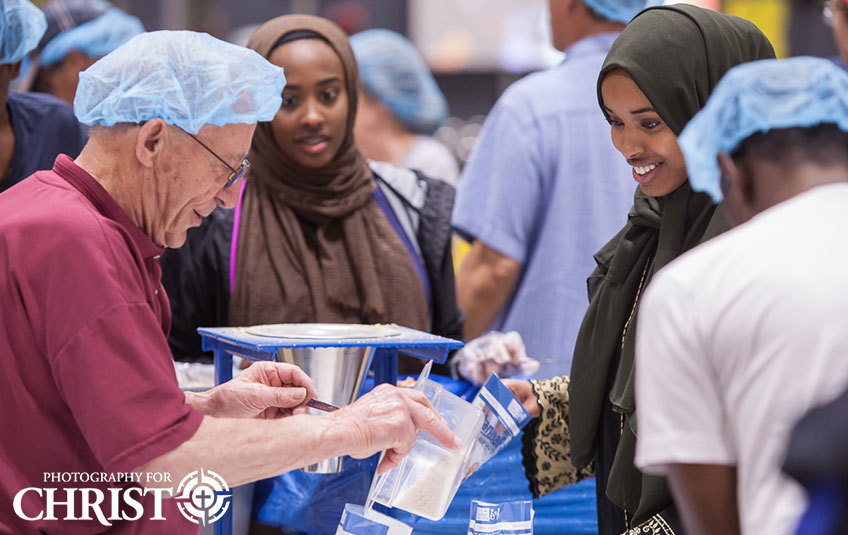 This report makes it so clear that we need to keep working together to end hunger.

Hunger is complex. Our world is complex. At FMSC, we believe that food assistance is so important in tandem with community development. We are honored to work side by side with others working toward the same goal.

And we can't do any of it without you. In fact, 1.1 million of you came together last year to pack more than 284 million meals. We want to take a moment to say THANK YOU. We honestly can't say it enough.

What you do makes a difference. We need you more than ever as conflicts and drought continue to wreak havoc in the lives of children around the world.

Sign up to pack life-saving meals TODAY. 
Subscribe to The Feed
A couple times a month, we'll send stories of hope to your inbox.
Related Items