The Feed
Stories of Feeding God's Children Hungry in Body & Spirit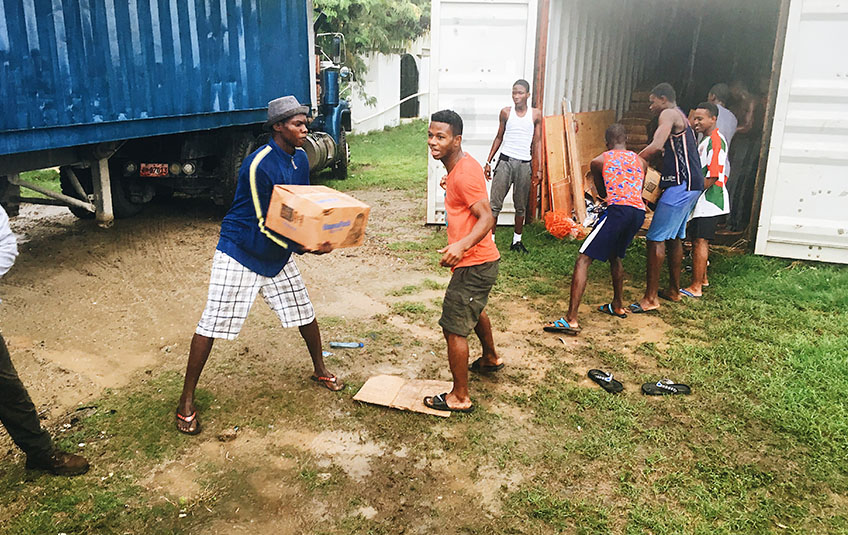 Hurricane Irma Update
Hurricane Irma devastated parts of the Caribbean last week before making landfall in Florida, where some of Feed My Starving Children's partners are headquartered.
We have been closely monitoring Hurricane Irma and its impact on our food distribution partners in the Caribbean. Several of our partners had FMSC meals on hand for immediate use in case of disaster, and were strategically positioning resources as needed. 
Irma largely spared Haiti and the Dominican Republic, but St. Thomas, Anguilla and St. Maarten experienced devastation.
Our partners that work in the Caribbean are serving meals to Irma survivors in St. Maarten, and a container of MannaPack meals will be shipped to Anguilla next week. One pallet of meals is on its way to St. Thomas in the U.S. Virgin Islands.
FMSC may receive additional requests from our partners in the coming days, but as of today, we have fulfilled the requests from our partners in the Caribbean.
Please join us as we continue to pray for our partners, especially as hurricane season is not over yet.
Subscribe to FMSC's The Feed for the most up to date stories on feeding God's kids hungry in body and spirit.
Subscribe to The Feed
A couple times a month, we'll send stories of hope to your inbox.
Related Items