The Feed
Stories of Feeding God's Children Hungry in Body & Spirit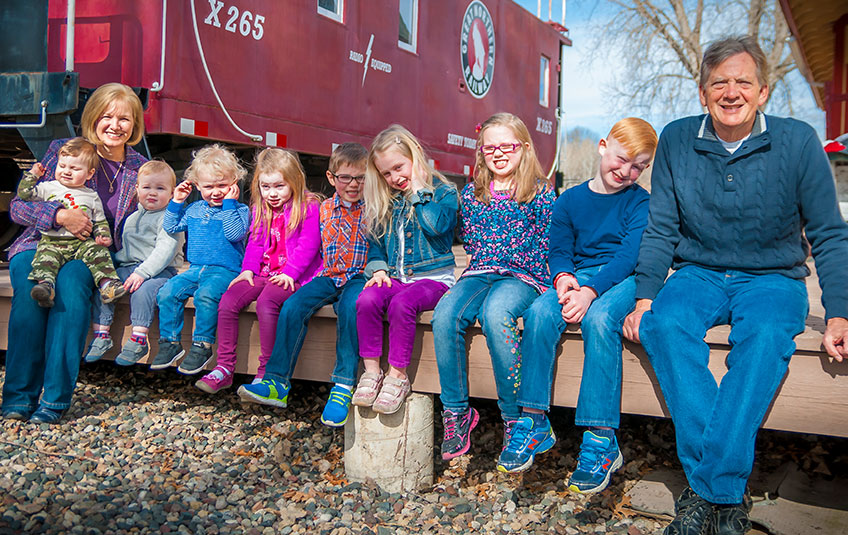 Providing Hope for Tomorrow
"A generous person will prosper; whoever refreshes others will be refreshed." – Proverbs 11:25
Tim and Judy first got involved with Feed My Starving Children when their church advertised a packing event. They signed up to help and learn more.
Seven years later, they pack meals with their church and grandkids on a regular basis. Now retired, Tim volunteers on the FMSC Speakers Bureau and helps behind the scenes in the FMSC MarketPlace several times a week. The couple has even included FMSC in their will.

"You know how God works in us," Tim said. "He plants those seeds."

And those seeds will bear fruit for years to come because of Tim and Judy's decision to leave a legacy of feeding kids.

With so many good charities out there, the couple relied on research and a lot of prayer in making this big decision.

"There's certainly a need with starving children – 6,200 children die every day," Tim said. "And if you look at the track record of FMSC, they're doing exactly what God wants them to do."

The retired county administrator likes things in simple terms. That's one of the reasons FMSC's mission of feeding kids hungry in body and spirit resonated with him.

"It's a good charity to give to. That's the bottom line," he said.

And it's not about us, he said. It's about God.
"Everything we have – every penny – belongs to Him," Tim said. "The question is how do you use the resources He's given you?"

You can also make a lasting impactand feed kids for years to come by leaving a legacy of hope. Consider making FMSC a beneficiary of your will, estate plan or life insurance policy. Your legacy gift invests in the futures of children all around the world and provides long-lasting Hope for Tomorrow.
Subscribe to The Feed
A couple times a month, we'll send stories of hope to your inbox.
Related Items