The Feed
Stories of Feeding God's Children Hungry in Body & Spirit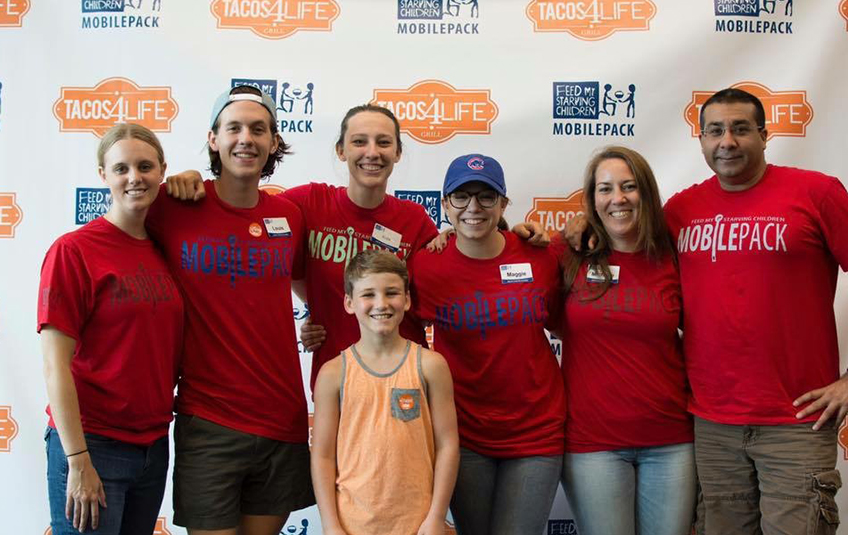 Did You Know: FMSC Warehouses are Changing the World
"How can we thank God enough for you in return for all the joy we have in the presence of our God because of you?" – 1 Thessalonians 3:9
Last year, Feed My Starving Children held 298 nationwide MobilePack™ events, producing more than 74 million lifesaving meals. Have you ever wondered how this is all possible?

Well dear reader, warehouses are a HUGE part of FMSC's ability to feed kids.

We stage each MobilePack event out of a permanent packing site warehouse in either Aurora, Illinois; Eagan, Minnesota; Mesa, Arizona or Richardson, Texas. We currently have two standalone warehouses in Norcross, Georgia and Middletown, Pennsylvania.

All event supplies come from one of these warehouses and the meals go back to that particular warehouse. The meals are eventually then shipped to their final destination where a child is nourished and ultimately given hope for a future.

We also base some of our amazing staff out of these warehouses.

These staff members can have a tough job because FMSC isn't well known in the regions that house our standalone warehouses. They are crucial in saving FMSC money when it comes to logistics for events. These warehouses also save our partners on shipping costs because they are strategically located closer to ports.

Since its opening in 2014, the Norcross warehouse has supported 171 MobilePack events, providing 46,400,360 meals! And you know the number we always make you do a drumroll for after you pack meals? Because of the Norcross warehouse, 127,124 children have been fed.

Since its opening in 2015, the Middletown warehouse has supported 91 MobilePack events, providing 26,819,865 meals. Because of the Middletown warehouse, 73,479 children have been fed.

Will you join us in appreciating these unsung FMSC heroes today?

Subscribe to The Feed
A couple times a month, we'll send stories of hope to your inbox.
Related Items